ENSCI Student Participates in Professional Project With Santa Clara County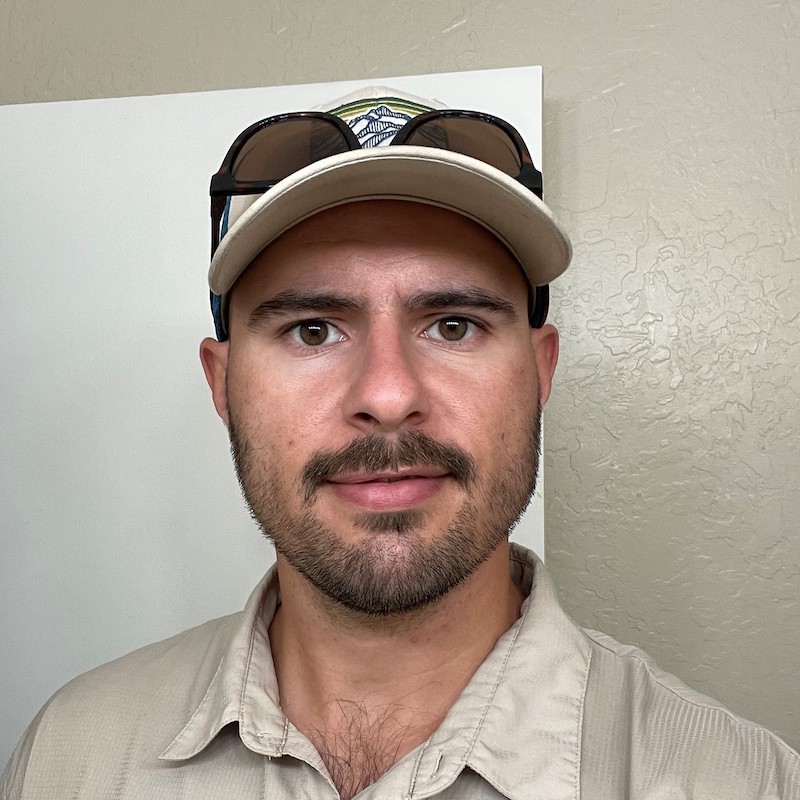 Adrian Gonzalez, a current Environmental Science master's student, recently completed an internship with Santa Clara County Department of Agriculture as part of his Professional Science Master's (PSM) project. As a PSM student, Adrian was tasked with developing a rigorous 400 hour internship alongside his internship supervisor that helped employ the skills he has gained in the classroom.
We recently touched base with Adrian to learn more about his internship. Check out his interview below for more details.
What did you PSM internship entail?
During my internship I participated in the Santa Clara County Glassy-winged sharpshooter (GWSS), Homalodisca vitripennis monitoring program. I assisted in the identification, quarantine, profile, and inspection of all nursery stock commercially moved from southern to northern California for GWSS. I also trained staff biologist in the identification of pests of concern to the county and trained senior biologists in the use of Calflora. Calflora is a plant database used to document invasive weeds and native and non-native plants in the state.
How did your project contribute to your professional goals?
All jobs I've held have given me tools and skills I did not possess before; this position was no exception. I was able to work with new individuals and adapt to their work styles. I also learned a lot about the agricultural sector and its context within county government. This position also allowed me to work with the public more often than any position prior. I feel like there is a disconnect between science and the public and I enjoy bridging that gap.
What is your favorite part about being a graduate student at CSUMB?
I have enjoyed learning practical skills that will benefit me in my career at CSUMB. I have been exposed to R (statistical data coding language), ArcGIS Pro (geographic information system), and other tools to add to my tool belt. Coming out of undergrad into the work force I felt I lacked specific skills (i.e., statistics, GIS, etc.), now I feel well rounded and able to critically think my way out of any issue.
What are your plans after graduate school?
I am currently applying for positions in geographic information systems and private environmental firms. I want to use my previous experience and what I have learned at CSUMB to be a vanguard of progress in this ever-changing world. Ideally, I want to find a position that collects field data, analyses it, and produces reports that help inform companies about their impacts to the natural world.
As a graduate student, Adrian has also served as a Graduate Research Assistant alongside Dr. John Olson with funding provided by the Southern California Coastal Water Research Project. Keep up the excellent work, Adrian! We look forward to seeing where you professional endeavors take you :)