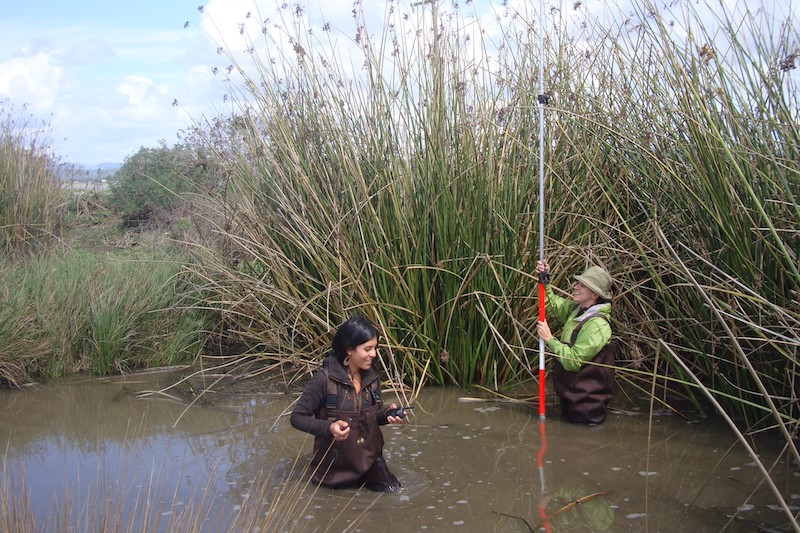 Welcome to the Department of Applied Environmental Science (AES)! Students in AES can earn degrees in Environmental Science, Technology & Policy (BS), Environmental Studies (BA) and Environmental Science (MS). Located at the nexus of world class research institutes, state and regional preserves, the Fort Ord National Monument, and the Monterey Bay National Marine Sanctuary, CSU Monterey Bay is a prime location for studying the interconnection between watershed, terrestrial and aquatic environments.

Throughout their studies, students develop community-focused and applied problem-solving skills and participate in research and engagement opportunities in watershed science, applied ecology and wildlife biology, environmental education, social and environmental justice, sustainability, and advanced geospatial technologies. Our degree programs offer an applied learning approach; with small class sizes, community partnerships, professional development opportunities, and project-based coursework.

Following completion of our programs, students are equipped with interdisciplinary skills to pursue careers in applied scientific research, wildlife and natural resource management, environmental consulting and urban planning, industry, government and non-profit organizations, environmental education, and further education in graduate programs.
Attention Alumni: beginning June 1, 2022, CSUMB alumni will no longer have access to their CSUMB email address. For more information, please visit the Alumni FAQ web page for more details.
To ensure we have the correct alternate email address on file for you, please complete the following Alumni Email Survey.