Welcome to the Department of Applied Environmental Science!
The Department of Applied Environmental Science has three degree programs: Environmental Science, Technology & Policy (BS), Environmental Studies (BA), and Environmental Science (MS). Our interdisciplinary programs offer students an applied learning environment with small class sizes, community partnerships, professional development opportunities, and project-based coursework. Students participate in research and engagement opportunities in applied ecology, wildlife biology, watershed science, environmental education, sustainability and environmental justice, data science, and GIS/remote sensing.

Hear what our students and alumni have to say: Elise (ENSTU), Mollie (ENSTU), Avalon (ESTP), Ellery (ESTP), and our CSUMB Green Roof Project Team
Check out the awards that our students have received!
Environmental Studies (ENSTU) BA
The Environmental Studies program major at CSUMB provides students with a broad foundation in environmental science, social science, economics, social and environmental justice, policy, humanities and communication needed to promote sustainability in an increasingly complex and interdependent world.
Environmental Science, Technology, and Policy (ESTP) BS
The Environmental Science, Technology, and Policy (ESTP) major is an innovative degree program linking science, technology, economics, and policy. Students learn about ecosystems, watersheds, and wildlife, and contribute to sustainable management of natural resources.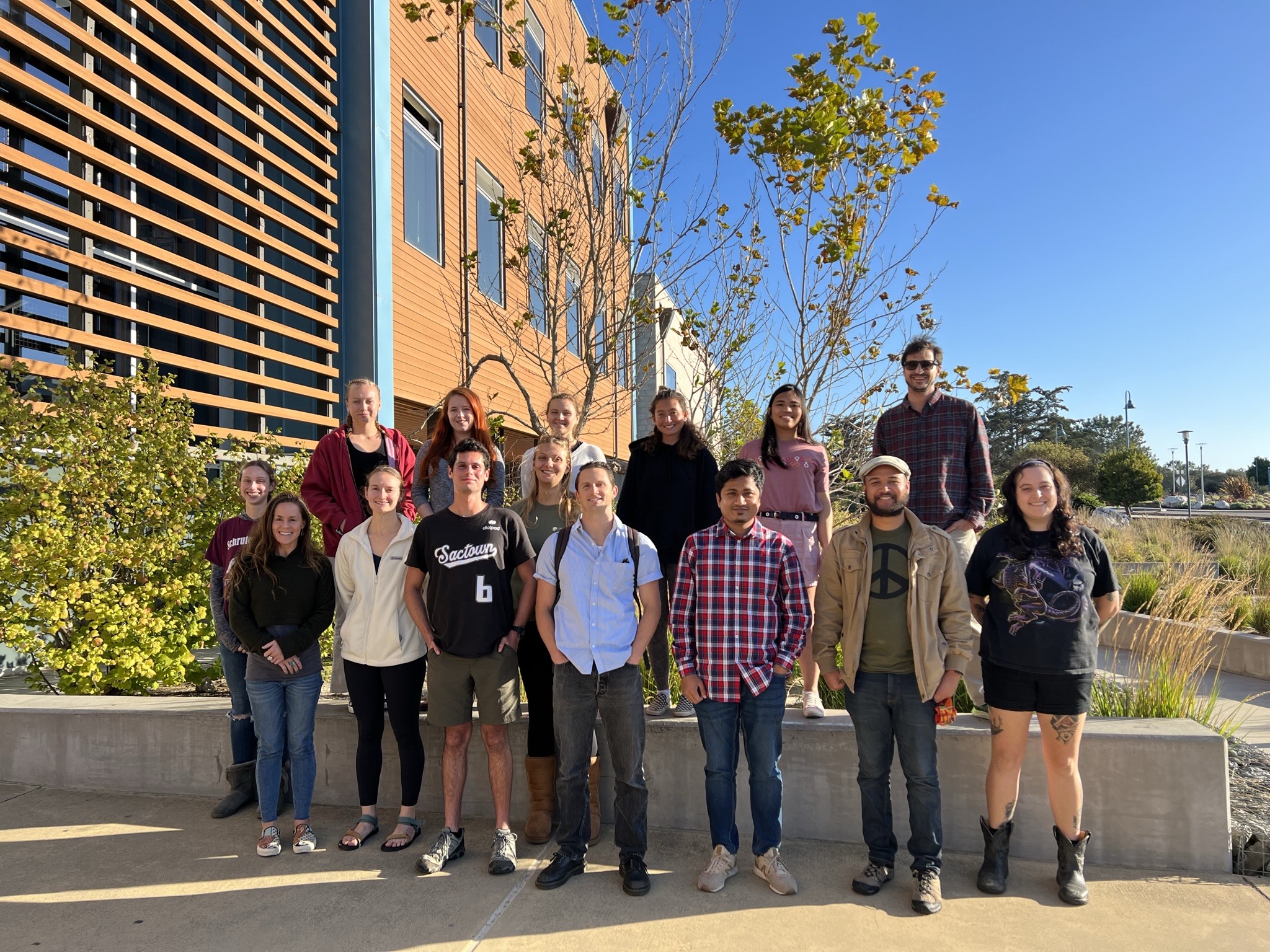 Environmental Science Master's (ENSCI) MS
The Environmental Science Master of Science Program is an innovative interdisciplinary program offering training in science and technology in the context of environmental policy. Following completion of the program, students are equipped to pursue careers in applied scientific research, wildlife and natural resource management, environmental consulting, industry, government and non-profit organizations, environmental education, and further education in doctoral programs.