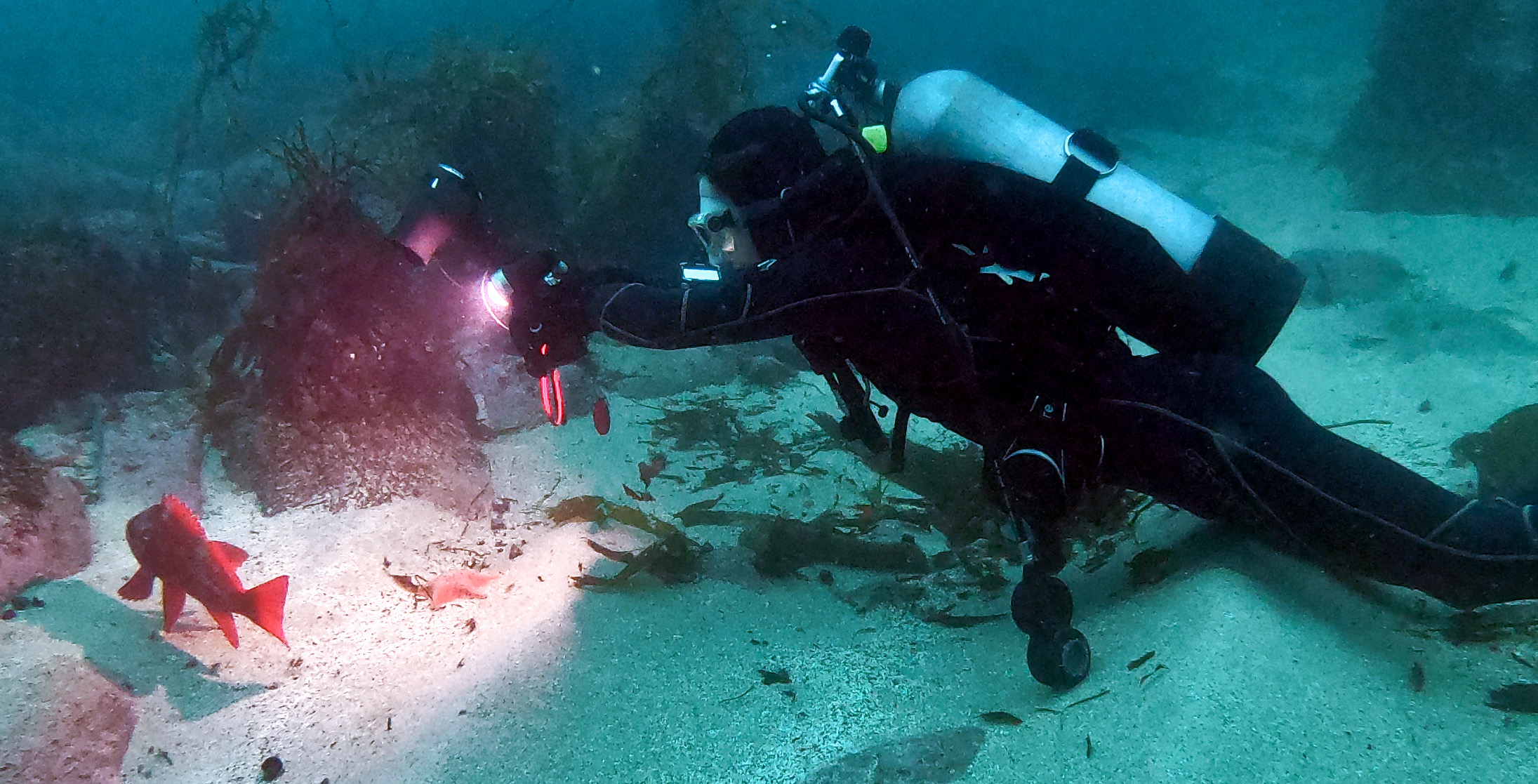 Students in the Department of Marine Science apply a wide range of technologies to studying marine ecosystems. Through applied learning and research, students gain the skills necessary to develop a sustainable balance between the unique environmental, recreational, cultural and economic opportunities in the Monterey Bay region. Through lab and field experience, students apply techniques of experimental design, data acquisition, analysis and presentation that provide them with the skills needed to monitor and analyze marine science problems. Students are encouraged to interact with other Monterey Bay institutions, such as the Moss Landing Marine Labs, to take advantage of additional local expertise in marine and coastal ecology.
Degree Programs
CSUMB offers a single, interdisciplinary undergraduate degree in marine science that prepares students for a wide variety of jobs and graduate school programs. A masters degree in marine science is also available through a collaboration with Moss Landing Marine Labs.

MSCI Department Chair
Dr. James Lindholm, Building 49 (Forest Hall), Office #112 jlindholm@csumb.edu, www.jameslindholm.com
MSCI Administrative Support
Sarena Hineser-Harwood, Building 49 (Forest Hall), Main Desk shineserharwood@csumb.edu
Research Programs
Marine Science Research All extramurally funded research activities in the CSUMB marine science program are conducted through Marine Science Research, formerly the Institute for Applied Marine Ecology (IfAME). Learn about faculty research labs, on-going research projects, vessels and equipment, and many other resources.
Research Diving Program All research diving activities associated with CSUMB courses, student theses, and funded projects are conducted through the Research Diving Program. CSUMB is a member of the American Academy of Underwater Sciences.

Office hours: M-F, 9:00 am-5:00 pm