Dr. Jimmy Guilinger joins Department of Applied Environmental Science as new Assistant Professor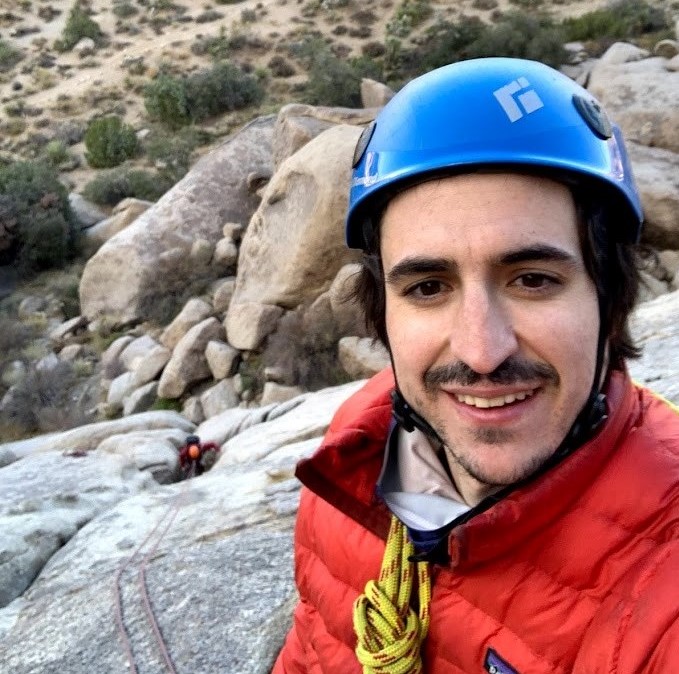 Dr. Jimmy Guilinger is a new Assistant Professor in the Department of Applied Environmental Science at CSUMB. He is currently teaching Geology/Hydrology (GEOL 260), Geomorphic Systems (GEOL 360), River Hydrology, Assessment and Monitoring (GEOL 460), Environmental Policy and Management (ENVS 500), and Watershed Systems (ENVS 560).
Dr. Guilinger is also taking over the CSUMB Watershed Geology Lab (previously ran by Dr. Doug Smith). In doing so, he is aiming to incorporate undergraduate and graduate students into exciting new research projects centered around process geomorphology, sediment dynamics, terrestrial remote sensing, geospatial analysis, and watershed hydrology.
We recently touched base with Dr. Jimmy Guilinger to learn more about his professional background, personal interests, and goals for the school year.
What led you to CSUMB?
During grad school, I had the opportunity to teach a lot of different geoscience-related courses ranging from introductory earth science all the way up to 5-week long intensive geology mapping capstone courses in the backcountry (aka - Field Camp). I really enjoyed teaching these courses and knew that I wanted to continue doing research in an environment that fosters both student-centered learning and applied research on environmental problems. So when I saw this job opportunity to teach geology and hydrology classes in AES and lead the Watershed Geology Lab, I knew it would be a great fit. So now here I am!
What is your background?
I was lucky enough to have been born and raised in the town of Boulder, Colorado, along the foothills of the Rockies. Something unique about me is that my dad, uncle, and grandfather are all geologists, so I spent a lot of summers in high school and early college roaming around western North America prospecting for minerals. Those experiences shaped me and eventually led me to become a geologist who focuses on physical landscape changes in response to environmental or human-caused disturbances (aka - geomorphologist). Most recently, in my Ph.D. and postdoctoral studies, I focused on monitoring and understanding erosional processes in mountainous terrain that recently experienced wildfires, including the occurrence of destructive debris flows (referred to in the news as mudslides). A broader understanding of the conditions required to produce debris flows and flooding is important. These events are dangerous if you're in their path and can negatively impact aquatic ecosystems and our water supplies.
I have a B.S. in Geoscience from Boise State University (home of the blue turf, Go Broncos!), an M.S. in Geology from Idaho State University, and a Ph.D. in Environmental Science from the University of California, Riverside.
What are you most excited about in regards to your new position?
It's hard to choose. Most of all, I am very excited to work with the wonderful cohort of undergraduate and graduate students we have here at CSUMB on water and sediment-related projects in and out of the classroom. I really look forward to all of those "a-ha moments" while working on applied projects in the field. Being in a new setting and working with a diverse group of students, I am sure I will also learn a lot. What a lucky position to be in!
What do you hope to accomplish in your first year as an AES faculty member?
Currently, I have some scientific journal articles that I am finishing from my Ph.D. and postdoctoral work that I am working on having published over the next year. One of my main goals is to get research projects up and running and recruit a lot of undergraduate students and a few ENSCI grad students into my research group. An ever-growing problem in California is the occurrence of larger and more severe wildfires, so one topic that I want to continue studying is post-wildfire erosion, including debris flows and impacts on downstream aquatic habitats. This would involve "chasing wildfires" as a natural experiment, setting up instrumentation arrays, and monitoring (using techniques such as terrain mapping with drones) to collect variables related to watershed hydrology, erosion, and sediment transport. This will be my first time teaching GEOL 360 (Fall), GEOL 460 (Spring), ENVS 500 (Fall), and ENVS 560 (Spring). So, I am sure I will work on improving my teaching of those courses and hopefully draw in more students interested in studying landscapes through the lens of hydrology and geology through our ESTP B.S. watershed concentration.
Are you new to the Monterey area? If so, what are you looking forward to most about living on the Central Coast?
Yes, I am new to the Monterey area! I've been mostly landlocked my whole life, so I am really excited about living minutes away from one of the most biodiverse coastlines on Earth. Once I get settled into the job some more, I want to try my hand at some ocean activities like surfing, stand-up paddle boarding, and scuba diving.
What do you like to do in your free time?
I recharge my batteries the most by being outdoors. During college, I really got into rock climbing with some recent trips in the last few years in Yosemite and Red Rock Canyon, Nevada, that culminated in 1000-ft+ climbs on amazing rock (and Yosemite is even closer now, woohoo!). I also really enjoy mountain biking, so I am loving all of the trails on Fort Ord National Monument! I've also recently gotten into playing pickleball with my wife Kylie, who I also enjoy going on hiking and backpacking trips with.
Anything else you would like to share?
If you are a student who is interested in learning more about geology and/or hydrology and potential careers in these fields, reach out to me at jguilinger@csumb.edu. Even if you're not and you just want to chat about future science careers, feel free to reach out. I'm also always happy to nerd out with folks about the geology and landscapes of California.
The Department of Applied Environmental Science is excited to have Dr. Jimmy Guilinger on board. We look forward to seeing the research he conducts alongside our students!