ENSCI Student Conducts Research for the Carmel River Watershed Conservancy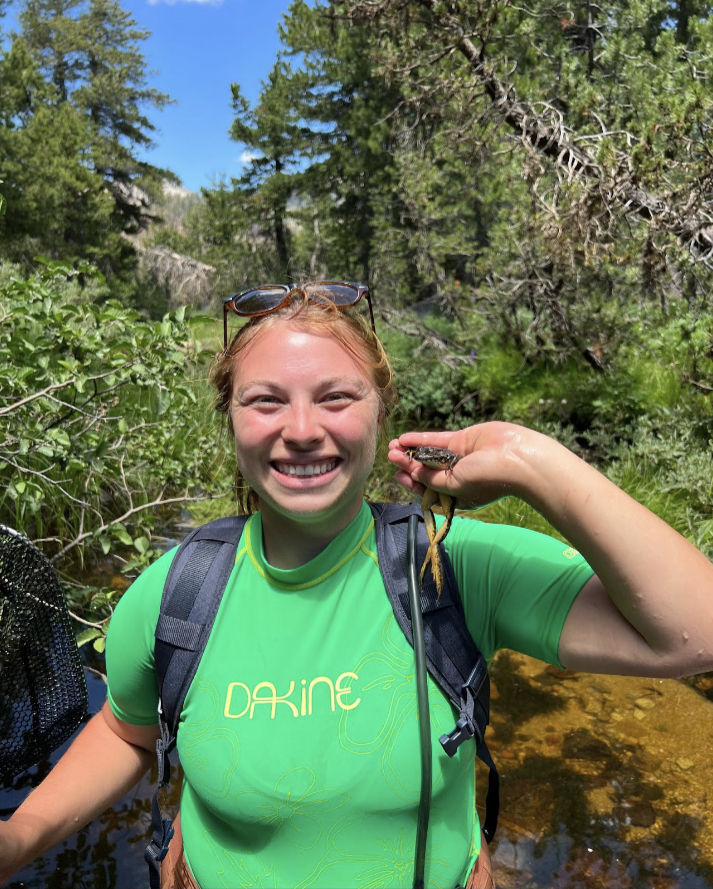 Erika Garig, a current Environmental Science Master's student, recently completed an internship with the Carmel River Watershed Conservancy as part of her Professional Science Master's project. Erika was tasked with developing a 400-hour internship that helped employ the skills she gained in the classroom.
We recently touched base with Erika to learn more about her internship. Check out her interview below!
What did your PSM internship entail?
My work was with the Carmel River Watershed Conservancy (CRWC). My work was primarily focused on modifying their health report card for the watershed. I worked on six different indicators ranging from fire frequency to pesticides and nutrients within the watershed. I also did a lot of work in public outreach for both fire fuel mitigation and for education on what the CRWC does. Our work has been really important to helping restore the Carmel River and for understanding the watershed as a whole to try to prioritize what needs to be done to bring it to its former glory.
What courses and or skills did you use from the CSUMB ENSCI graduate program?
A lot of my courses throughout my graduate program were used for my internship. I used coding skills from Research Methods, used mapping and other spatial skills from Advanced GIS. I also used a lot of what I know about watersheds from the Watershed Systems course to figure out what are some of the more important indicators for watersheds.
What was your favorite part about your internship? How did you find out about the internship?
My favorite part about my internship with the CRWC was learning how such a small organization can have a big impact on the community. It gives me hope that even one person such as myself can make a difference and help both our ecosystems and others. I found out about this internship from Professor John Olson. He has been helping the CRWC find interns for the past few years.
What is your favorite part about being a graduate student at CSUMB?
My favorite part about being a graduate student at CSUMB is how many skills I have learned that I will take with me into whichever career path I choose.