ENSCI Graduate Students Assist with Wildfire Response
Environmental Science graduate students, Eric Walmsley and Ryan Brown, have been allocating their time towards completing their Professional Science Master's (PSM) internships with local agencies. In doing so, both had the unique opportunity to assist with wildfire response in our region during California's record-breaking wildfire season.
We recently touched base with Eric and Ryan to learn more about their unique internship experiences. To learn more, check out the interviews below.
Eric Walmsley | GIS Analyst with the California Dept. of Forestry & Fire Protection (CAL Fire)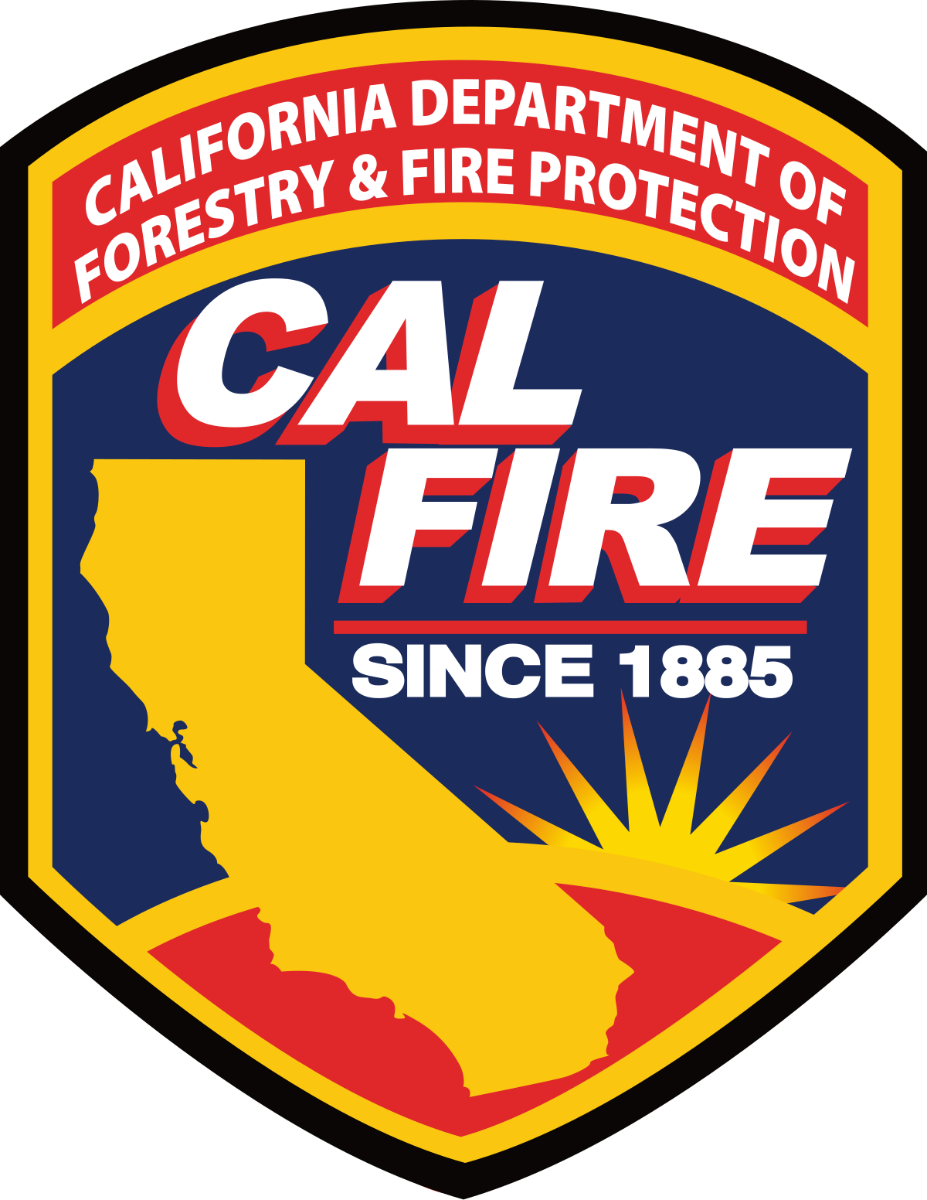 What does your internship entail?
My position with CAL Fire supports all forms of GIS for both Monterey and San Benito Counties. Most notably, the position allowed me to provided GIS support during the Dolan Fire in Big Sur, where I created several poster-sized mapping products that were used to plan and build fuel breaks to help protect threatened communities around Arroyo Seco, King City, and Jolon Valley. Further, my role consisted of directing a group of seven GIS technicians who ground-truthed several datasets crucial for wildland fire pre-planning and suppression. Additionally, I conducted analyses to support multi-tiered resource dispatching to ignition events, examined fuel loads for fuel reduction proposals, and learned to model wildland fire behavior across a landscape.
How is your project contributing to your professional goals?
This project contributes to my professional goals by providing practical experience in implementing geospatial technology in the context of resource management. One of my primary professional goals is to have a tangible positive impact on society and participating in this internship with CAL Fire has allowed me to do exactly that.
What is your favorite part about being a graduate student at CSUMB?
My favorite part about being a graduate student has been getting the chance to meet all of the other students in my cohort. We are small, only 12 total, but we are united in our diverse interests, varied skillsets, weathered experiences, and unique personalities!
What are your plans after graduate school?
After graduate school I want to work in the government sector. I am most interested in working full time for CAL fire specifically at their Fire Resource Assessment Program in Sacramento, or locally conducting geospatial analysis. However, I think I'd be content working at any resource management agency.
Ryan Brown | Scientific Aid with the State Water Resource Control Board Division of Drinking Water District 05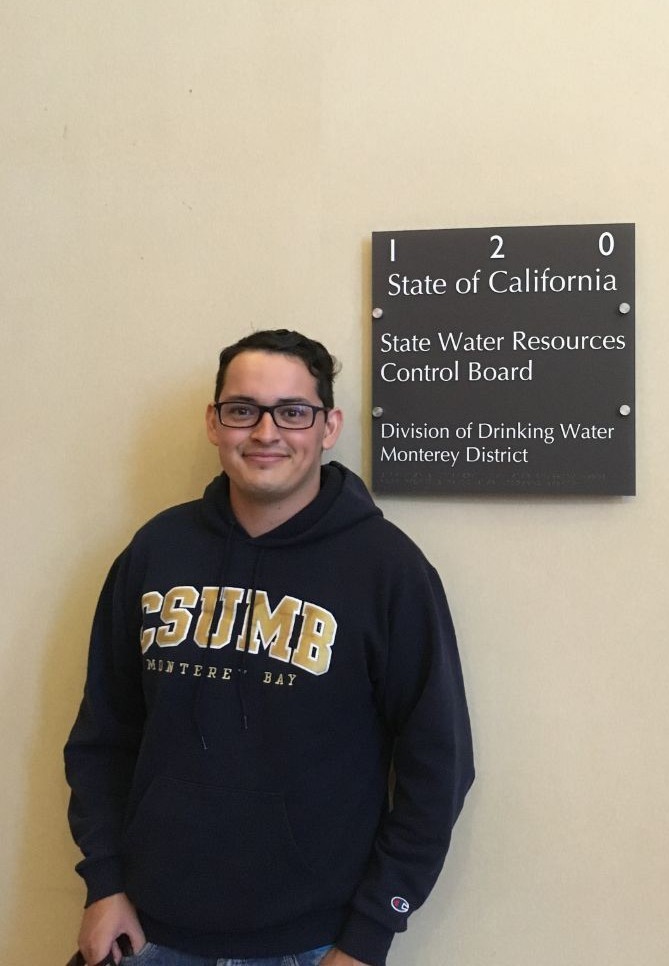 What does your internship entail?
I assist Water Resource Control Engineers, Sanitary Engineers, and Environmental Scientists in regulating public drinking water systems within the tri-county area (Monterey, Santa Cruz, and San Benito Counties). Before the local wildfires I helped develop inspection reports, analyzed water quality data, and gathered spatial information for our emergency response map. During the wildfires I utilized our emergency maps, CAL Fire Perimeter Maps, and NASA FIRMS data to track the wildfires and create lists of threatened water systems for our staff to contact. Recently I have been utilizing GIS Resources from the USGS and Watershed Emergency Response Team (WERT) Reports to identify the risk of debris flow impacts to local public drinking water systems.
How is your project contributing to your professional goals?
I think working on my PSM through the Waterboard has given me a unique opportunity to learn more about the various state water laws and regulations. I am passionate about any topic involving water, so I think working at the Division of Drinking Water has been a great fit. I am really grateful that I have a variety of projects I can work on, one day I could be gathering information for an inspection report, and the next day I could be using GIS to create maps for the office.
What is your favorite part about being a graduate student at CSUMB?
I would say learning about a variety of technical skills within the program. You must get comfortable with programs like HEC Modeling, ArcGIS, R, and Excel. It can be overwhelming sometimes but they are valuable skills to have out in the workforce.
What are your plans after graduate school?
I hope to continue working for the State Water Resource Control Board or Regional Water Quality Board as an Environmental Scientist.