ENSCI Students Present Research at American Fisheries Society Meeting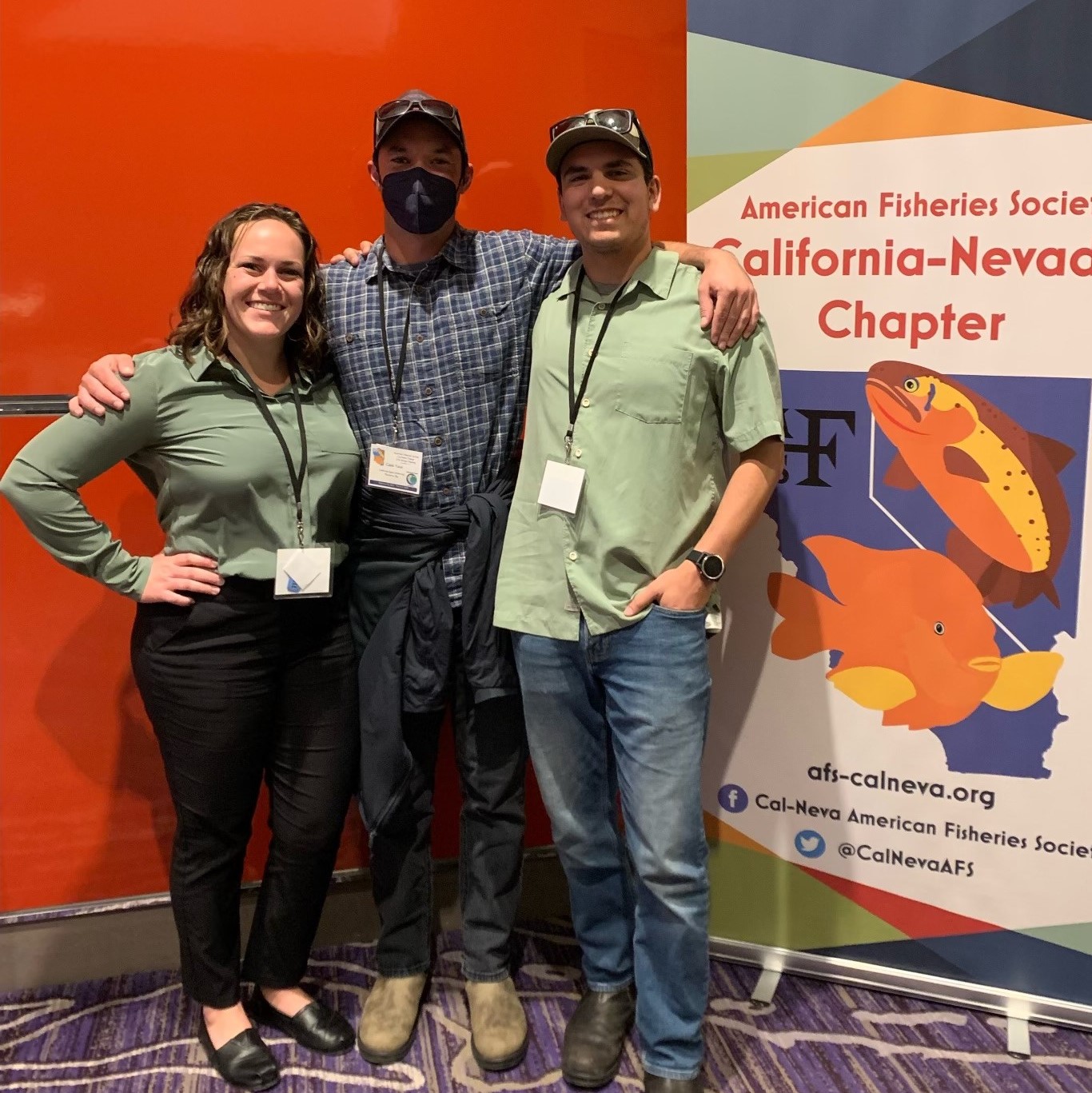 Michael Biedebach and Caleb Yakel, two current Environmental Science Master's students, recently attended the California-Nevada American Fisheries Society Conference in Long Beach, California.
Learn more about the organization and their experience below!
The American Fisheries Society is the world's oldest and largest organization dedicated to strengthening the fisheries profession, advancing fisheries science, and conserving fisheries resources. The organization includes over 8,000 members worldwide, serves member needs in a large geographic area, and works with federal, provincial, and state-level agencies and organizations. They also promote student involvement (there are 58 university-based student subunits, including the Santa Cruz and Monterey area), scientific research/sustainable management of fisheries resources, and encourage education and professional development for fisheries professionals.
Michael and Caleb traveled to present their work with Dr. John Olson and Michelle Tarian on modeling fish assemblages in California estuaries to better inform management. Their 15-minute presentation was given on Friday, March 3, in front of dozens of interested students, researchers (including another recent ENSCI alumni, Brooke Fulkerson), and land managers. Upon giving their talk, multiple interested individuals approached the students to inquire about their work in greater depth. Overall, the conference was a terrific experience for the two students to advance their knowledge in fisheries management and expand their professional networks.
Congratulations, Michael and Caleb!