ENSCI Student Defends Thesis on DNA Barcoding for Diet and Intestinal Microbiota of Juvenile Rainbow Trout/Steelhead on the California Coast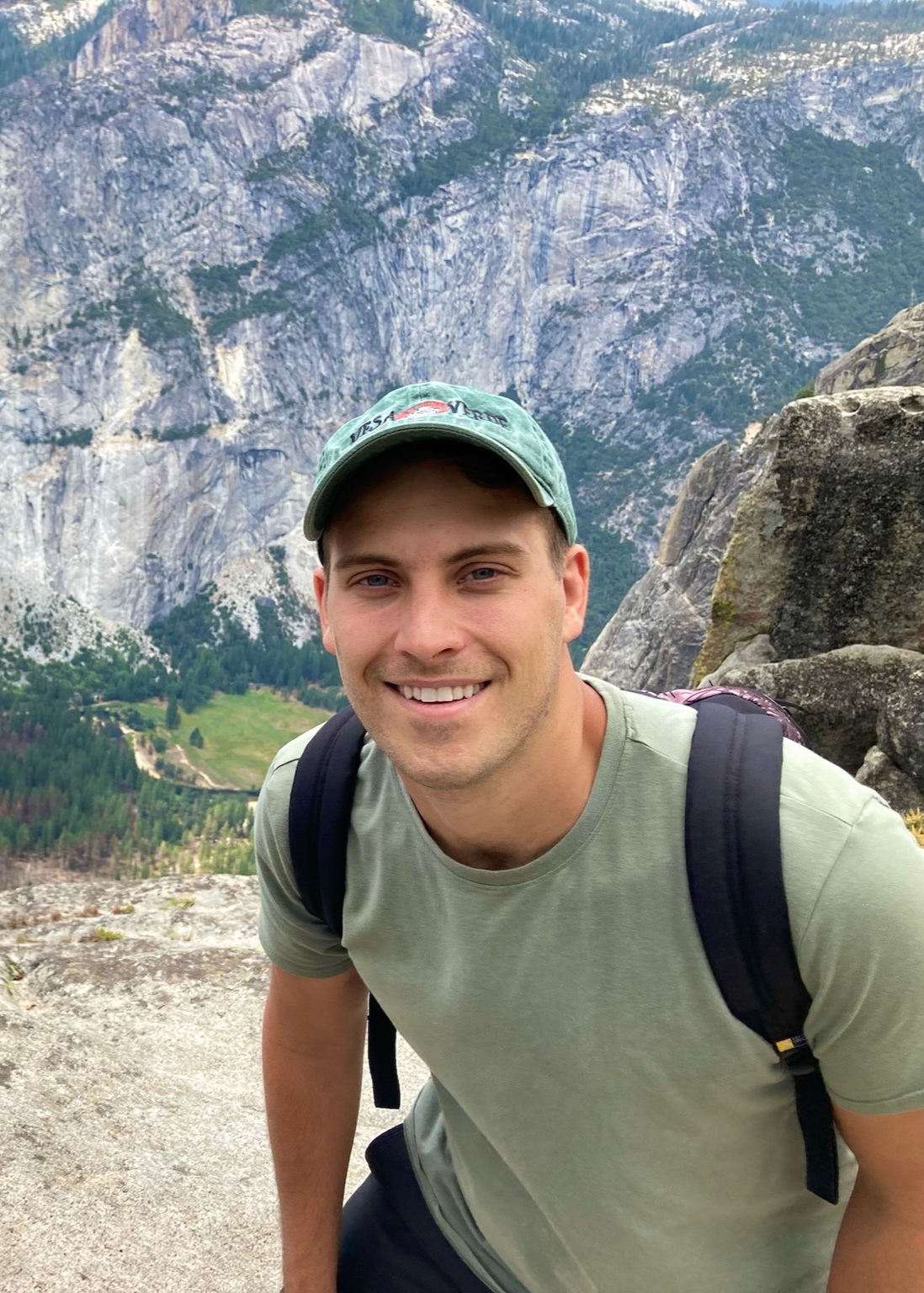 Bryan Van Orman recently defended his thesis research "DNA Barcoding for Diet and Intestinal Microbiota of Juvenile Rainbow Trout/Steelhead on the California Coast" in front of his committee on Wednesday, November 2, 2022.
We reached out to Bryan following his successful defense to learn more about his thesis research and overall experience as an Environmental Science graduate student. Check out his interview below for more details.
Thesis Title: "DNA Barcoding for Diet and Intestinal Microbiota of Juvenile Rainbow Trout/Steelhead on the California Coast"
Faculty Advisor: Dr. Nathaniel Jue
What did your thesis research entail?
As a graduate research assistant in the Jue Lab, I got to work on the Bioreactor Project during my first year while applying to various funding opportunities to gain financial support for my thesis on salmonid fishes. My thesis project was made possible with the collaborative help of the Carmel River Steelhead Association, NOAA Southwest Fisheries Science Center, Carlson Lab at UC Berkeley, Dr. Laetitia Wilkins, the Swiss National Science Foundation, and my thesis committee. I was also very fortunate to have CSU support by receiving the Research, Scholarship, & Creative Activity Grant, Graduate Student Research Restart Program Grant, and Graduate Student Research Award.
Part of my thesis was designing and testing a DNA metabarcode sequencing method for characterizing fish diet from feces samples. To do this, I collected invertebrate prey specimens from Monterey County and obtained juvenile trout from the Carmel River in 2020 and 2021. A key challenge of my work was designing and testing universal PCR primers in a molecular lab that could detect the breadth of prey that trout consume, which was bolstered by large public DNA barcode databases. In addition to the diet study, I joined the Trout Gut Microbiome project that I helped complete with the computational and writing skills I developed from coursework at CSUMB. Work on these projects allowed me to test the efficacy of molecular techniques for exploring difficult-to-study aspects of wild fish biology, while providing new insight into the drivers behind host-microbiome associations in wild populations.
How has your thesis project contributed to your career goals?
Having the support and freedom from my mentors and the AES department has allowed me to pursue professional experience and connections in the field that I'm most passionate about. Through my thesis, I've gained valuable foundational skills that make me qualified as a professional environmental scientist while also developing highly specialized experience in fish biology that have prepared me well for a lifelong career managing west coast fisheries and conserving special status species.
What is your favorite part about being a graduate student at CSUMB?
My favorite part about being a graduate student at CSUMB was being exposed to and engaged with such a wide range of people and research interests that renewed my enthusiasm for education and created an environment that I loved learning in.
What are your plans after graduate school?
My plan is to begin a career in natural resource management or environmental consulting in the Pacific Northwest with a focus on preserving and restoring aquatic systems in the place where I grew up and hope to raise a family of my own.
Anything else that you'd like to share?
For those considering graduate school but wanting to take a year or two after undergrad to enjoy time away from academia, I loved the two years I spent away from school but was truly ready to start grad school after just my first. So, enjoy your time away, but look into schools in the fall after your spring graduation and reflect on whether you could be ready for your next academic endeavor come that time next year. Applications start early!
Congratulations on your successful thesis defense and on completing your project, Bryan! We look forward to seeing where your professional endeavors take you.