AES Adjunct Research Faculty Awarded NASA Outstanding Public Leadership Medal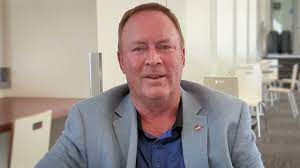 Vince Ambrosia, a senior research scientist with CSUMB and the NASA Ames Research Center, is receiving the NASA Outstanding Public Leadership Medal in May. This is one of the most prestigious awards an individual can receive from NASA and is presented to selected individuals who have distinguished themselves by making outstanding contributions to the NASA mission.
Vince has been an adjunct research faculty and senior scientist on our CSUMB NASA Cooperative Research Agreement since 2001 and enthusiastically served NASA in various roles at Ames Research Center over the last 42+ years. Throughout his career, Dr. Ambrosia has laid the foundation for NASA's wildland fire science and the wildland fire applications program through exemplary and sustained leadership and exceptional contributions.
Hear directly from Vince about his 42+ years working on NASA wildfire applications.