Dr. Seth Gustafson joins Department of Applied Environmental Science as new Assistant Professor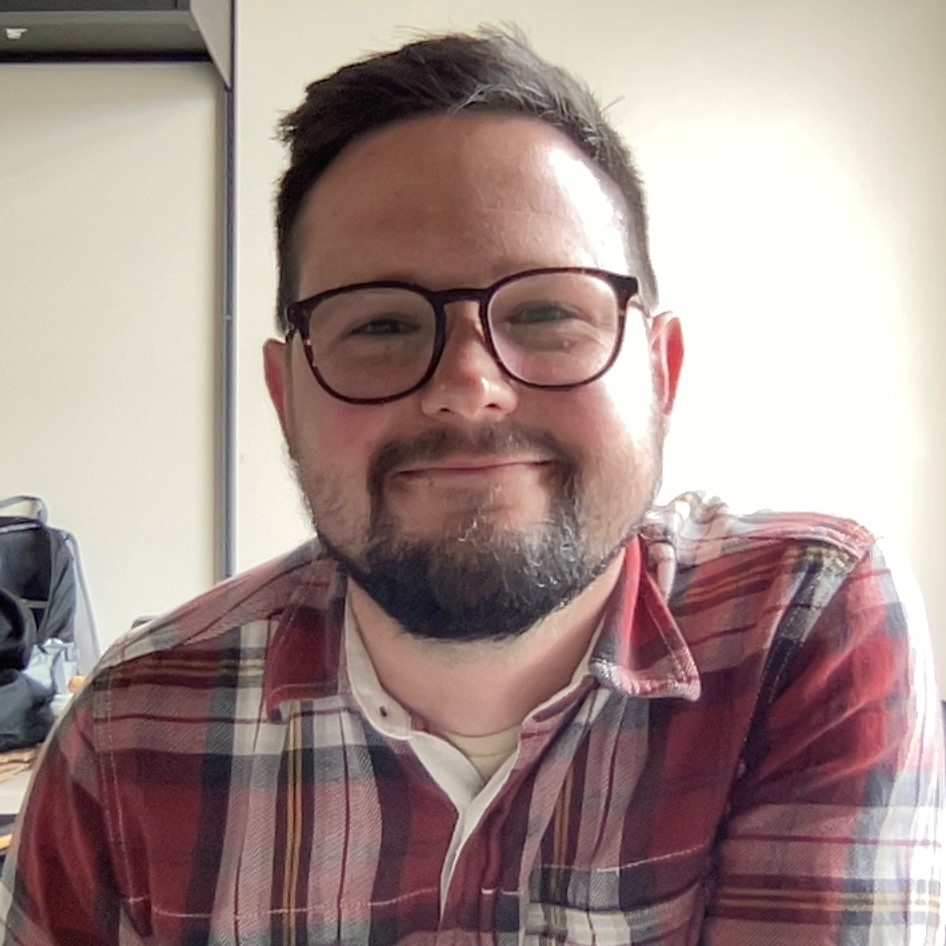 Dr. Seth Gustafson recently joined the Department of Applied Environmental Science as a new Assistant Professor. He is currently teaching two sections of ENSTU 300: Critical Thinking and Communication in Environmental Studies. Dr. Gustafson is a valued addition to the Environmental Studies faculty team, with international experience spanning from Bremen, Germany to London, England.
We recently touched base with Seth to learn more about his research and what he looks forward to doing during his time here at CSUMB.
What led you to CSUMB?
There was a lot to love about CSUMB when I first looked into the university. Between the mountains, coasts, valleys, cities, and countryside, it was obvious that it was an amazing place to teach environmental studies. The university's regional mission and the AES staff's research and teaching interests also appealed to me.
What is your background?
I majored in history and minored in philosophy as an undergraduate, but I took one geography class as a senior and was immediately intrigued by the integrative nature of our topics. In the most surprising and wonderful way, history, nature, cities, and ecology were all suddenly and simultaneously relevant. That prompted me to go for a master's and then a Ph.D. at the University of Georgia in Geography. I always knew I wanted to teach and thought I'd fit best in a collegiate setting. So, after my Ph.D., I took a research position at the University of Bremen in Germany for two years, followed by a lecturer position at University College London for another six years. I moved to CSUMB in August 2022.
What are you most excited about in regard to your new position?
I'm mostly excited about working with students, especially in the Sustainable Communities concentration. There's a lot that can be developed in this concentration, so I'm excited to bring some energy and enthusiasm to that part of the department.
What do you hope to accomplish in your first year as an AES faculty member?
I'm excited about learning more about local environmental issues, especially along the coast and in the Salinas Valley. I'm also eager to know students and their interests, goals, and motivations.
Are you new to the Monterey area? If so, what are you looking forward to most about living on the Central Coast?
Aside from one short visit to Los Angeles, I'd never even been to California before moving here! So far, I'm continually amazed at the beauty and uniqueness of this place, and I spend as much time as I can outdoors.
What hobbies do you like to participate in during your free time?
My family and I like to go to the beach as often as we can, and we're looking forward to some hiking on Fort Ord and camping nearby. I love reading and learning language; I follow British and German soccer leagues closely; I'm also an enthusiastic but very average banjo, guitar, and accordion player.
Anything else you would like to share?
I'm delighted to be at CSUMB, to have found a professional home in AES, and to have arrived at a fantastic place to explore and get to know in the Monterey Bay area.
The Department of Applied Environmental Science is excited to have Dr. Seth Gustafson on board. We look forward to seeing the research he conducts alongside our students!