Assistant Professor Leads Summer Research Projects Across Western United States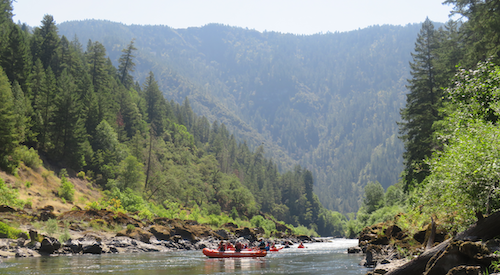 This past summer, eight undergraduates and one graduate student dispersed across the Western United States to conduct research alongside Dr. John Olson as part of the Watershed Environments & Ecology Lab (WEE). In various locations, students contributed to three research projects involving the United States Environmental Protection Agency (USEPA), the California State Water Resources Control Board (SWRCB), and the local Santa Lucia Preserve.
The Clean Water Act (enforced by USEPA) now only applies to streams that are classified as 'intermittent' or 'perennial' (involving seasonal flow or regular flow, respectively), but not those that fall within the 'ephemeral' category (flowing only in response to rainfall). To assist with this classification effort, students immersed themselves in research to test the methods that estimate what class a stream belongs to. This involved measuring the stream's biology, soils, and geomorphology for indicators of how often the stream flows. Throughout the summer, WEE Lab students tested a total of 60 sites scattered across the western US (AZ, NM, UT, CO, WY & CA).
Students also dedicated their time towards a SWRCB study to determine if dry streams are ecologically intact. Utilizing research methods that were previously developed by the WEE Lab, students assessed the ecological integrity of dry streams while surveying terrestrial insects and moss, and measuring the surrounding physical habitat. This project involved students visiting 50 sites across southern California.
As part of a third research project, WEE students also participated in the continuous monitoring of stream flow for the Santa Lucia Preserve in Carmel Valley, California. This research project aims to ensure development in the area is not decreasing the flow in the streams throughout the preserve.
Dr. John Olson recently reflected on the benefit of students participating in summer research. To learn more, check out his brief interview below.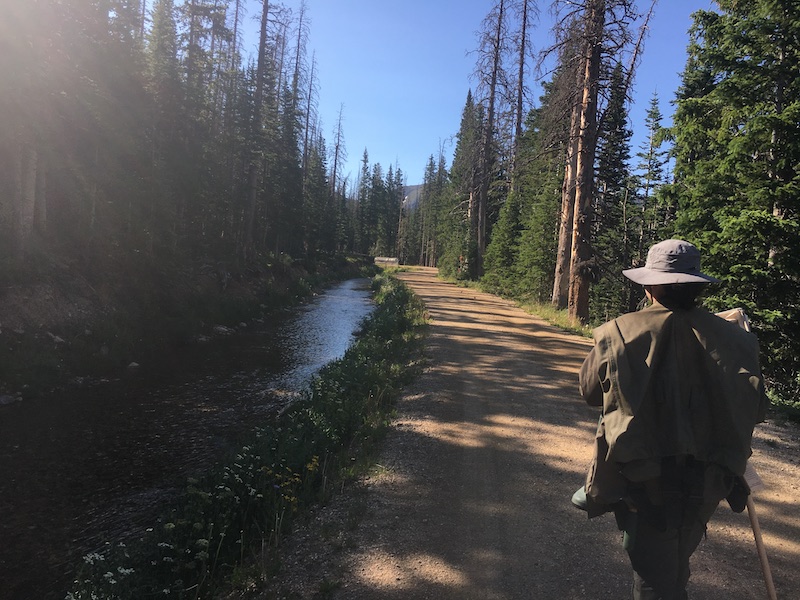 How does student involvement in research contribute to professional development?
Students gain real world work experience, learning how to adapt and improvise in the field to overcome challenges.
How does student involvement help drive research in your lab?
Ecology can be very manpower intensive - collecting biological samples, measuring and recording both chemical and physical habitat, and driving and hiking to sites in places that are difficult to access. So students with backgrounds in biology or environmental science are key to this kind of research, especially when we are studying patterns that occur at regional scales across multiple states.
What was your favorite part about this summer's research project?
I love watching new field crews go from a couple of near-strangers setting off into the unknown together, nervous about their abilities and how they will do when they face challenges, to two friends that have overcome obstacles together that are confident in their ability to conduct science regardless of whether it is 110 degrees or pouring freezing rain.
What are your research goals, moving forward?
We will continue to collect data for the EPA on the timing of flow in rivers for another year, but focusing on sites in California. We will formalize the dry stream assessment protocol and begin teaching state agencies and consultants on how to use this new tool. I hope to build upon previous work on monitoring the effects of micro-plastic pollution and invasive species like the New Zealand mud snail to create new research projects.