AES Lecturer Uniquely Understands the Student Experience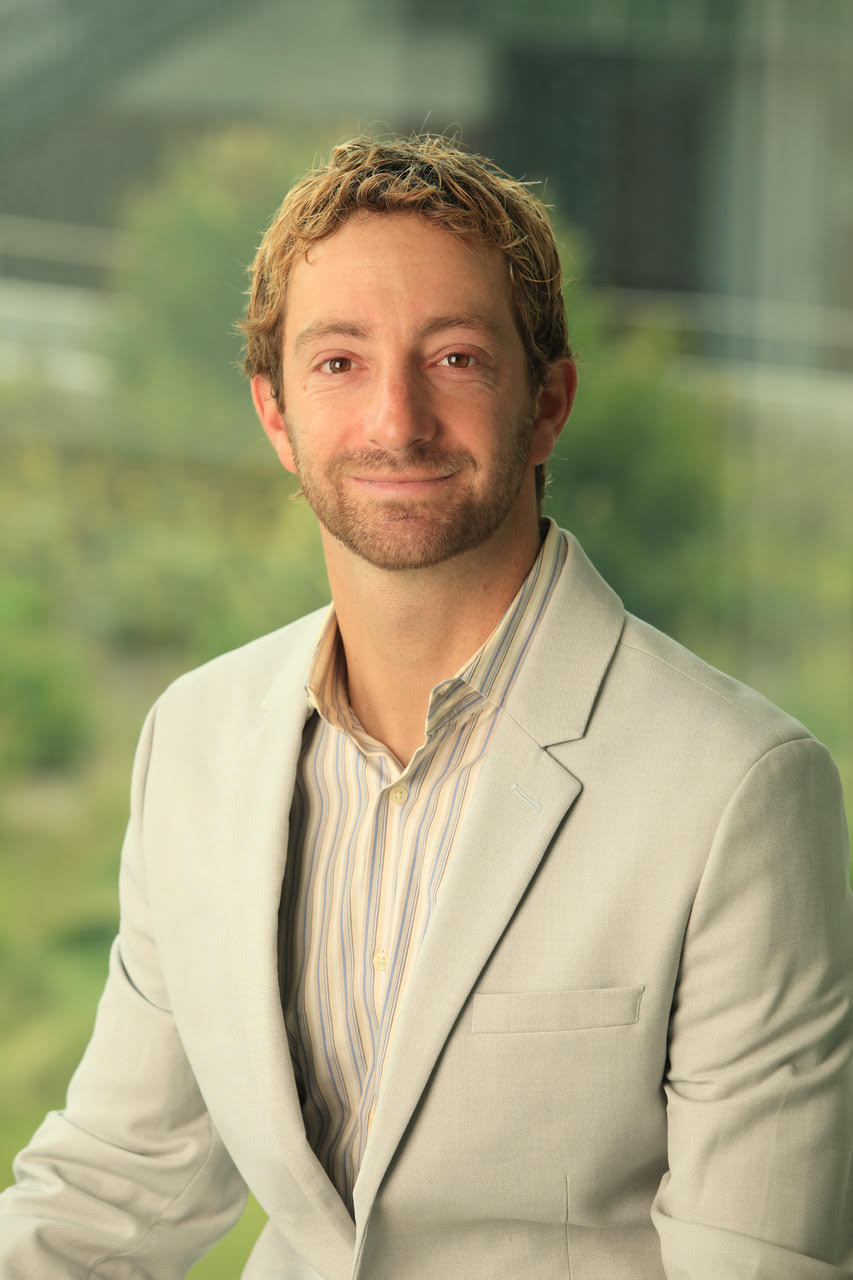 David Minovitz has been a part of the CSUMB community since Fall 2013. He began his time as an Otter as a graduate student in the Applied Marine and Watershed Science master's program (now known as Environmental Science) in Dr. Cheryl Logan's Lab. Since completing his master's degree, David has been serving as a dedicated lecturer in the Department of Applied Environmental Science; teaching a wide array of courses to hundreds of students over the past 7 years.
We recently touched base with David to learn more about his experience as a lecturer and graduate student at CSUMB.
What first brought you to CSUMB?
Back in 2012, about 3 years after graduating from UC Santa Cruz with a B.S. degree in Marine Biology, I had the idea that I should go back to school to pursue a graduate degree. During that 3-year hiatus I travelled, worked at Homewood as a snowboard instructor, at Catalina Island Marine Institute as a science instructor, and at various hospitality jobs around Los Angeles. It was a nice break from school but I knew it was time for me to continue my education.
CSUMB seemed like an ideal location to study marine science for grad school. We have everything here at CSUMB. We're on the coast. We have mountains. We have Fort Ord National Monument. We have a National Marine Sanctuary and ecosystems to explore like Elkhorn Slough, beaches, dunes, rocky shores, kelp forests, and a rich history of environmental awareness and protection.
There are few places I would rather live. We're next to the ocean and can see the challenges out there that need to be worked on – whether it's water quality or coastal development. And then we have this awesome university right here.
Cheryl Logan (who became my grad school advisor) also played a big role in me coming here. We communicated often during my application process and I learned about her coral reef research in American Samoa. I was so eager and excited about the possibility that I could contribute to this work. That was the cherry on top for me.
What is your favorite part about being a lecturer?
I love interacting with students and I love teaching. I wake up every morning excited about coming to work because every day is different and interesting. Learning and teaching is a continuous process that is never finished. I get to keep studying and learning about these science topics that genuinely interest me, like evolution, plate tectonics, water resources, climate change, coastal erosion, and much more. And then I get to communicate this passion and what I have learned with hundreds of students to hopefully inspire the next generation.
I truly believe what Nelson Madela said, "Education is the most powerful weapon we have for changing the world." There are so many little rewards that I get in my day-to-day life as a lecturer. Like when students write to me or come up to me after class and say things like "Wow you changed my life" or "I didn't know what I wanted to do before I took your class, but now I do". Or when students say something like "I thought science was scary and I was dreading having to take this class, but now I will be minoring in a science because of your class". It means everything to me and it just is really gratifying and exciting.
I feel so honored and privileged to be a part of this. The university classroom is a very sacred and special place. I look forward to every day when I walk into that room and see our students, knowing that I can inspire or influence somebody's life in a positive way. I feel like I have a responsibility to give these students as much as I possibly can. That is my mentality and I do not take this opportunity for granted.
What are the courses you have taught over the years?
I started out in Fall 2015 teaching labs for ENVS 201 – Introduction to Environmental Science. The following semester, I was asked to teach the lecture and labs for ENVS 201, as well as another lecture, ENVS 282 – Monterey Bay: A Case Study in Environmental Science & Policy, which is a non-majors class that applies ocean science to our local environment here in Monterey Bay. I have also gotten to teach both of these classes for the summer Upward Bound program with local high school students looking to study at a university one day. I love both of these classes and still teach them today nearly 7 years later. Over that time I have also been fortunate to have the opportunity to teach BIO 301 (Research and Technical Writing in Biology), PHYS 220 L (General Physics Lab), and BIO/ENVS 392 (Biology and Environmental Science Seminar Series). I enjoy the classes that I have been teaching since the beginning and I also like the challenge of teaching new classes. It is always fun and interesting and never gets boring.
Aside from serving as a lecturer, what are some other highlights of your career at CSUMB?
As a grad student at CSUMB I was lucky to have some amazing hands-on learning experiences through classes like Seafloor Mapping, Remote Sensing, and Scientific Diving (shout out to Dr. Rikk Kvitek, Dr. Fred Watson, and Dr. James Lindholm). I learned many technical skills in these classes and these professors challenged me to think for myself and figure things out on my own. It was the next level and that challenge was empowering and a big confidence boost for me.
During that time, my advisor, Dr. Cheryl Logan helped me to attain two summer internships where I was able to learn and grow into my academic and professional path.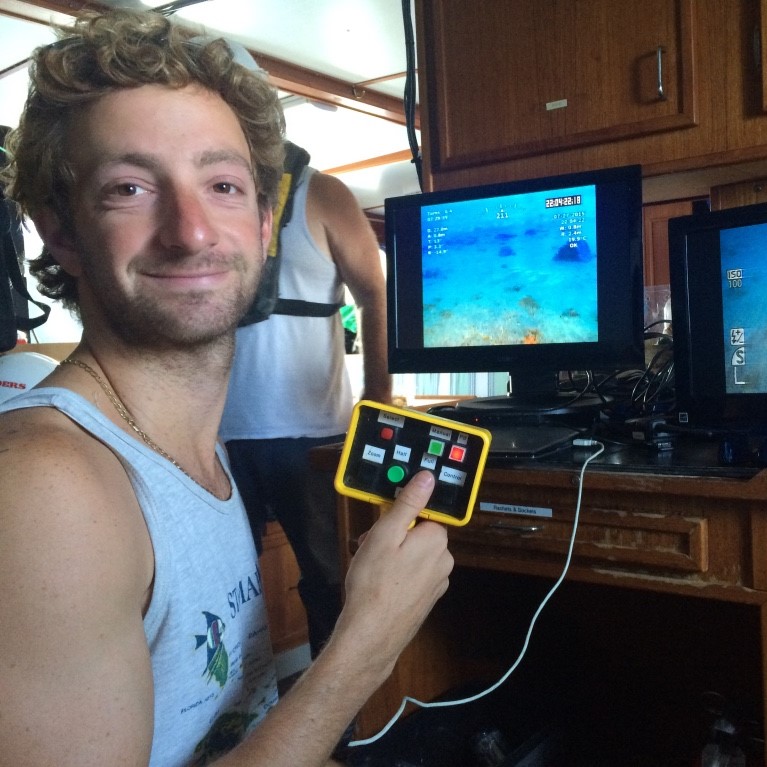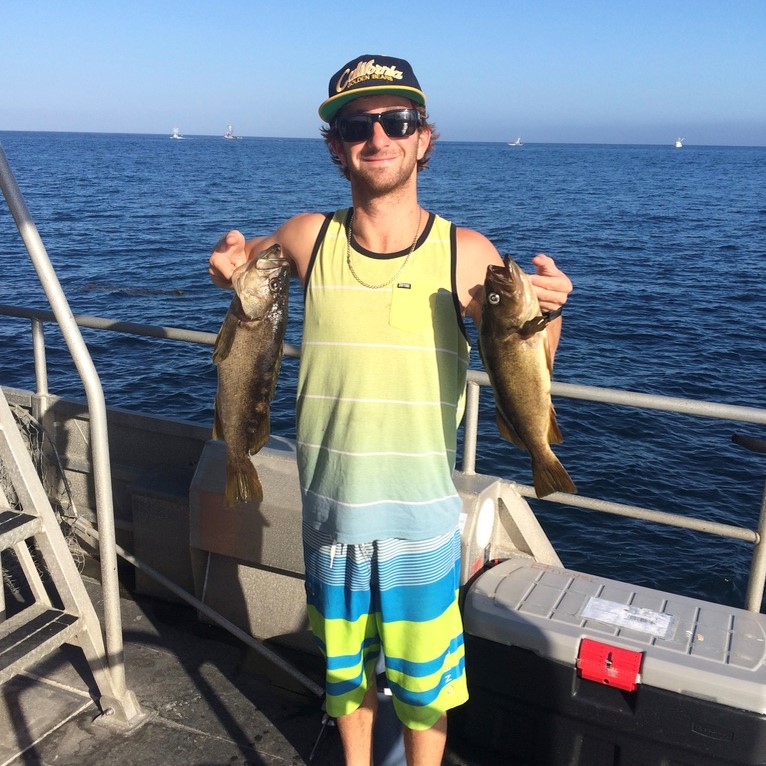 I worked in the NASA DEVELOP Program at Ames Research Center (shout out to Dr. Sherry Palacios) on a team project trying to use NASA satellite observations to monitor water quality in near-shore coral reef ecosystems in American Samoa. The following summer I worked at the Channel Islands National Marine Sanctuary where I developed outreach materials about deep sea coral research and completed a gap analysis of seafloor mapping data for California and the Channel Islands. In both of these internships I was able to directly apply skills I learned in my CSUMB classes to a longer-term project and goal.
What has been your greatest professional accomplishment thus far?
Teaching hundreds of non-science students that science is not only interesting, but also important and relevant to their lives – regardless of their major or interests. Developing Course-based Undergraduate Research Experiences (CUREs) like our water quality project in ENVS 201 where students work in teams to test local water samples for effects of agricultural runoff. Empowering and inspiring young people to fight for the environment. Spreading awareness of issues like rising sea levels, ocean acidification, coral reef bleaching, plastics in the ocean, eroding coastlines, and the list goes on. Spreading the word about climate change, the issues, and the need to find solutions. This is my lifetime work and getting young students (aka our future leaders) on board with this movement is the greatest accomplishment of my professional life.
Thank you for your dedication to all students at CSUMB, David! The Department of Applied Environmental Science is lucky to have you.