ENSTU Student Awarded Outstanding Social Justice Award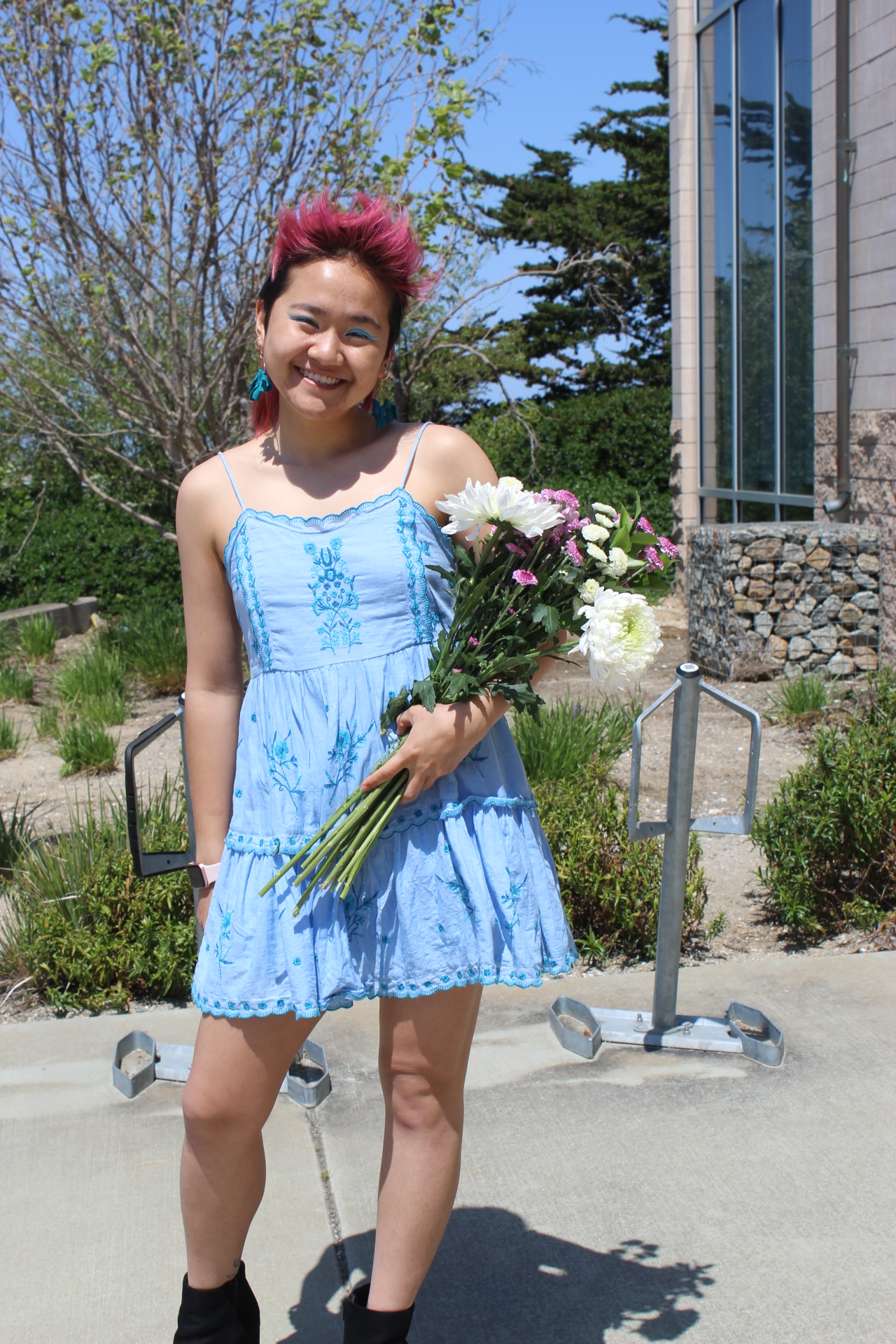 Wendy Feng, a current Environmental Studies student, was recently awarded the 2022 Outstanding Senior Award for Social Justice. The Outstanding Senior Award for Social Justice is awarded each year to a student who coordinated or participated in a project with the objective of promoting equity or social justice and/or generated awareness, participated actively as a positive agent of change, and provided a service that benefited and/or improved the quality of life in local or other communities.
Check out Wendy's interview, below, to learn more about her experience as an undergraduate student at CSUMB.
How is your undergraduate experience contributing to your professional goals?
During my time at CSUMB, I have been a part of many different organizations from my role at the Otter Cross Cultural Center for the past four years, being a McNair Scholar with UROC, as well as participating in various clubs across campus. I have discovered my love for education and I have been able to encourage my peers to think differently. I have created and facilitated over thirty workshops, training, and presentations leading many difficult conversations through storytelling to understand systems of power and their relationship to our identities. I also established an annual Lunar New Year celebration on campus to promote more Asian representation.
Through two different undergraduate research experiences, I was able to study the history of Asian Americans in the Environmental Justice movement with Dr. Phuong Nguyen and gain a better understanding of fog patterns in the Monterey Bay region alongside Dr. Daniel Fernandez. This past Fall (2021), I applied to seven Master's programs and was accepted into all seven schools. I have gained a network of mentorship, and have been a part of experiences I know I couldn't have received from any other institutions. I was also able to discover my passions through these experiences from research, to a love of knowledge, and a dedication to justice. I believe that everyone can be an activist and that anyone can make a difference.
What is your favorite part about being an undergraduate student at CSUMB?
Being part of the CSUMB community has been a life-changing experience and this school has helped me open the doors to my future. From countless mentors, Dr. Victoria Derr, Dr. Daniel Fernandez, Dr. Corin White, Dr. Shantel Martinez, and Dr. Phuong Ngyuen have each helped shape my perspectives on environmentalism and activism. I have been able to find out my own strengths and how to be authentic alongside friends I have made for a lifetime. My undergraduate experience was cut in half like many of my peers due to the pandemic, but even during these difficult years, I was still able to find ways to be involved. The opportunities I have been a part of have shown me the importance of speaking up against systems of oppression and the power that students have. I am so excited to be going to the University of Oregon to continue my learning and begin to apply these experiences in my future endeavors.
This September, Wendy will be attending a fully-funded Masters of Environmental Studies program at the University of Oregon. Wendy hopes to work with non-governmental, non-profit as well as governmental organizations to make environmental education more equitable and accessible.
Congratulations on your Social Justice Award, Wendy! We wish you the best of luck with your future graduate and professional endeavors. For more insight into Wendy's achievement, check out her feature in CSUMB News.