ENSTU Major Makes Her Mark on Campus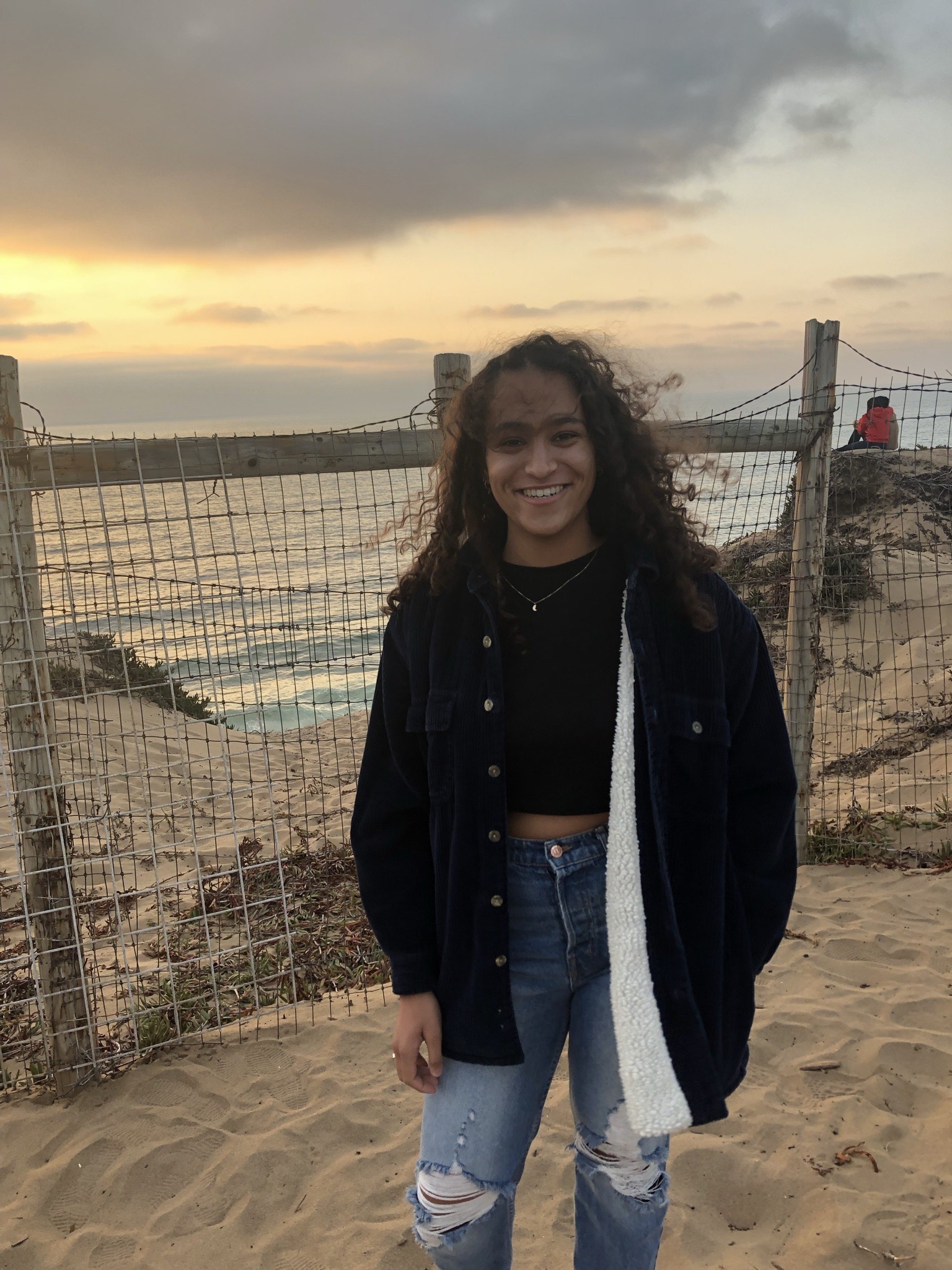 Annie Jones, a current Environmental Studies major, is well-known for her work on and off campus. She works for the Office of Inclusive Excellence and Sustainability as a STARS (Sustainability Tracking, Assessment & Rating System) Reporting Student Assistant and assists HSP by organizing planning events and removing ice plants from campus.
Annie is a UROC researcher, researching greenwashing and the stakes of green development for indigenous communities. Her research was featured on the CSUMB Otter Podcast "Mindful Consumerism with Shell it Out."
We recently touched base with Annie to learn about her overall CSUMB experience and her future plans. Check out her interview below!
What are your professional goals, and how has your undergraduate experience contributed to your professional goals?
My professional goals are to become a city planner. I want to work with underserved communities to plan climate-resilient spaces based on the community's needs. My undergraduate experience has contributed to these goals by inspiring me to listen to communities and work according to the issues they know and see. Some of the best solutions can be found at the community level and no one knows a community or area better than the people who live there.
What is your favorite part of being an undergraduate student here at CSUMB?
My favorite part of being an undergraduate student is forming positive relationships with my peers and faculty. I've felt supported by all departments throughout my entire experience at CSUMB and that support has been invaluable.
What is your favorite part of the Environmental Studies program?
My favorite part of the Environmental Studies Program is discovering how important community and a sense of place are for creating meaningful action. Our communities are directly connected to the environment and with community action, we can protect the planet and build climate resilience within our communities.
What are your plans after graduation?
After graduation, I will be attending San Jose State University in the fall for a Masters of Urban Planning.
Congratulations, Annie! We look forward to seeing where your professional and academic endeavors take you!