CSUMB Alum Tackles International Environmental Policy Graduate Program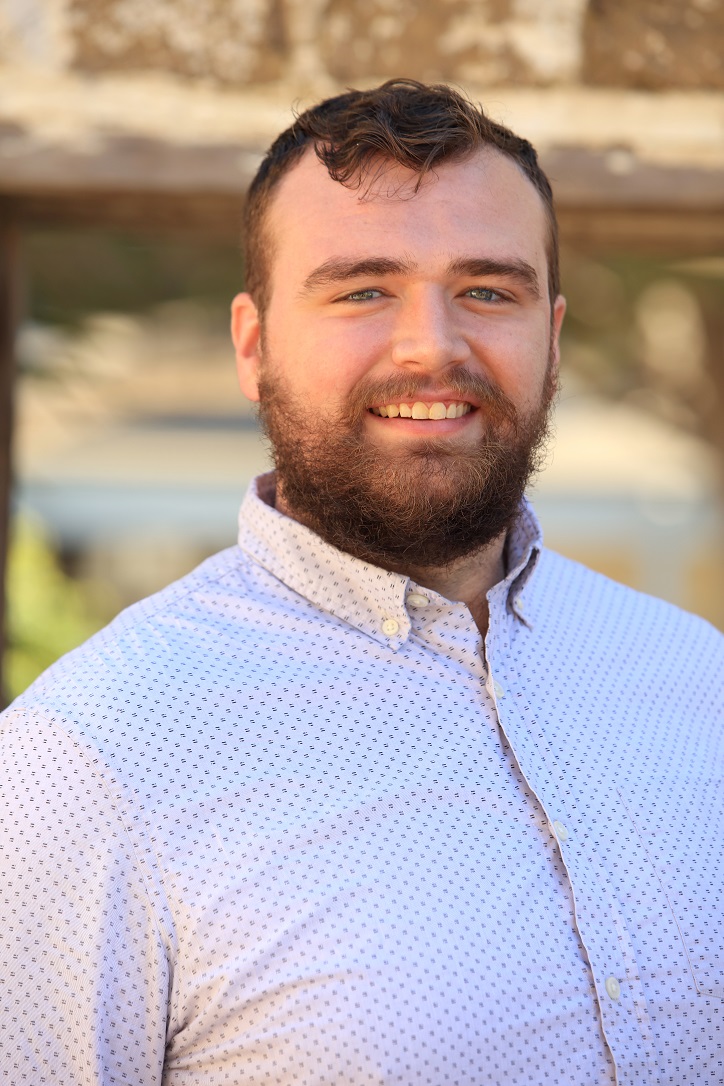 Alan Sevin, an alumnus of the Environmental Studies program, is finishing his Master's degree from the Middlebury Institute of International Studies and is set to begin an internship with the National Park Service. During his undergraduate career, he was an undergraduate research fellow with the Undergraduate Research Opportunity Center (UROC).
We touched base with Alan to learn more about his upcoming internship, what he's been up to since graduating CSUMB, and how his CSUMB experience helped him decide on a career in natural resource policy and management. Check out his interview below!
What year did you graduate from CSU Monterey Bay?
Spring 2021
What was your major?
Environmental Studies (ENSTU)
Did you obtain any additional degrees and/or certifications after receiving your bachelor's degree at CSUMB?
Yes - I am currently set to graduate this May from Middlebury Institute with an MA in International Environmental Policy with a focus on Natural Resource Policy and Management.
What is your current position?
I am currently starting as an intern with the National Park Service, primarily working with the Aquatic Invasive Species priority project but not exclusively. My role currently is to compile environmental DNA data and construct story maps using GIS for parks across the country, with the goal of tracking species counts and identifying the most pressing threats from invasive species, both by species and geographic location, and tracking historic and planned abatement methods alongside.
Did your experience as a science student contribute to your current career pathway?
Yes, most definitely! Time will tell exactly where my career path takes me, but up to this point I gained a lot of very valuable skills both in the ENSTU program and during my time in Undergraduate Research Opportunity Center (UROC). While I have more focused on the policy side than gotten deep into science, having a strong science foundation allows me to understand the details of policies and programs more deeply and be able to keep up in those conversations. It has been especially helpful in understanding conservation projects I have worked with, and in the NPS role mentioned above. Some more specifics related to certain classes are detailed below.
What was your favorite course in the undergraduate program and why?
There are so many!
Dan Fernandez's Systems Thinking course has probably influenced almost every bit of work I have done since then. I have applied it to consulting work, project design, monitoring and evaluation, and conservation projects.
Dan's guidance through the Sustainable City Year Capstone was also incredibly valuable. Getting to work with the City of Pacific Grove on designing a municipal composting program to adhere to SB 1383 was a great experience. I have since gotten to follow the progression of that bill's implementation and it has led to some fascinating conversations with other city governments across CA. I was even in discussion with a city to be in a full time position devoted to implementing the bill, but ultimately turned it down. That Capstone experience also made me more comfortable going into another consulting project focused on a Smart Growth plan with a different city.
ENSTU 300 gave me a great foundation that I have continued to apply in performing literature reviews and greatly improved my writing skills in this field. It was very valuable going into more detailed policy analysis and writing courses and projects in grad school.
ENSTU 350 was probably the class that gave me the biggest head start among my peers in my graduate program. I was one of the few in my cohort that had taken a research methods course previously, and it allowed me to really excel in this aspect in my graduate classes and research.
ENSTU 384 was a memorable course for me as it really cemented my initial understanding of environmental justice and its importance. Some of the principles and thought exercises I learned in that course are in my mind throughout almost every policy, project, or issue I work on, discuss, or think about. While EJ has become more and more talked about, it was ignored on a large scale for so long and that course did a lot to make sure that I always thought about it in everything I do. ENSTU 412 and my conversations with Tori Derr also taught me a lot in this respect.
Have you had any recent accomplishments that you would like to share with us?
I was selected this past summer for the Critical Language Scholarship awarded by the US Department of State. Through this I honed my Arabic language skills in Jordan for 2 months, receiving a certificate both from the Jordanian school and the State Dept.
I am very excited to be part of a small group from MIIS traveling to Colombia this March. We will be working with the Norte Nativa organization to promote regenerative agriculture practices in the region and to connect with community stakeholders on this topic.