Vision and Values
SCD students apply state-of-the-art information technology to solve real world communication problems in a socially responsible way. In addition to mastering the technical knowledge and skills, graduates of SCD programs excel in communication, collaboration and innovative problem solving.
School of Computing and Design values innovation, rigor, project-based learning, inter-discipline collaboration and global perspective. By integrating media arts design, computer science, information technology, management, and learning sciences, SCD's faculty, staff, program directors and chair strive to provide an innovative environment that supports world-class teaching, learning and research.
Mission
Provide an innovative, academically excellent and diverse learning environment that connects students, faculty, locals, regional and global communities to the integrated disciplines of School of Computing and Design, such as computer science, information technology, multimedia design, management, and instructional technology.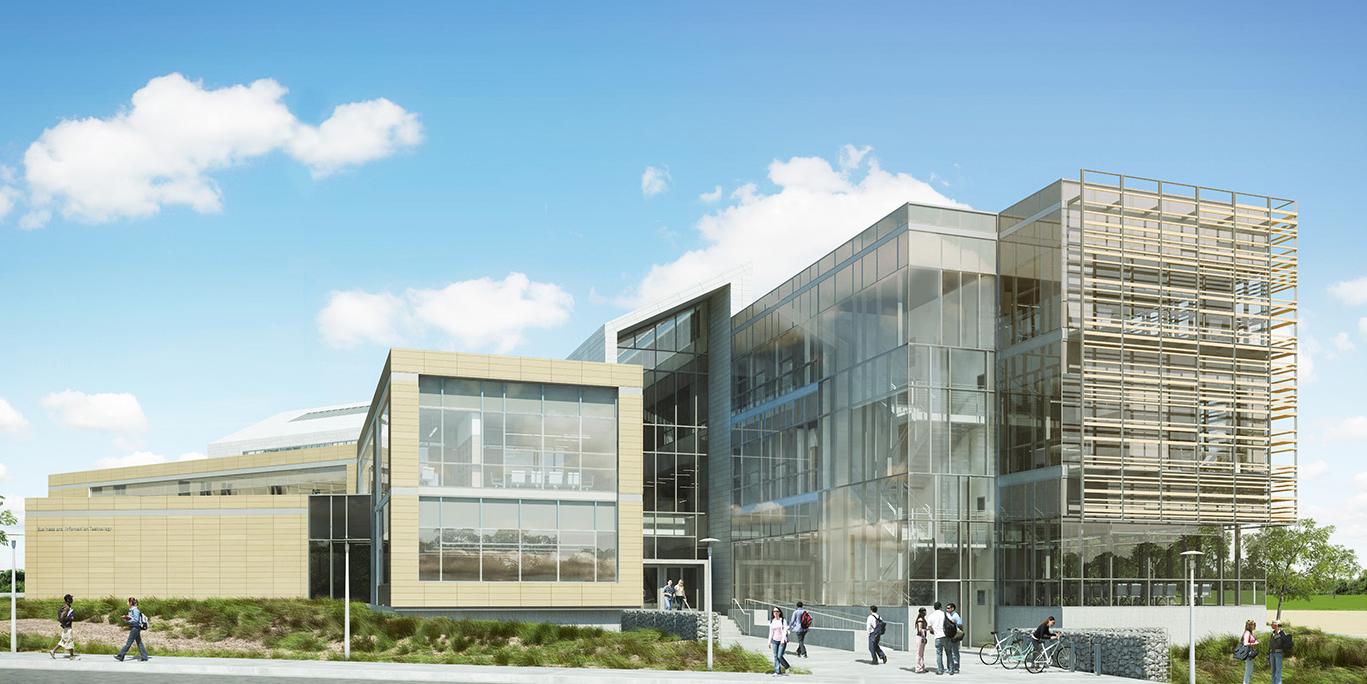 Business and Information Technology Building