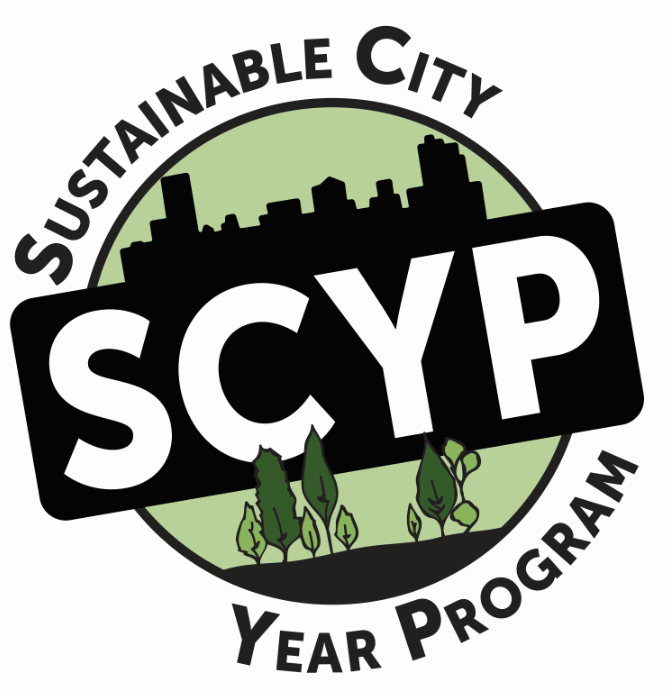 Sustainable City Year Program
The Sustainable City Year Program is a university-community connection where cities work with universities to "matchmake" community needs (as determined by someone in city management) to university expertise. The matchmaking is done by someone on campus once the needs of the city are determined.
The university sends out an RFP to regional municipalities soliciting them for a "wish list" of sustainability-related projects. Interested municipalities respond with proposals that describe sustainability-related projects that they would like to work on, but may be unable to otherwise engage in due to staffing or other limitations.
Someone at the university connects those projects with likely faculty who teach related courses and solicits those faculty to see if they would be willing to incorporate this project into their existing class (that is, no new classes need to be created). The proposal that has the best fit to faculty expertise (and can contribute sufficient funding to maintain the needed connection) is selected for a mutually-agreed-upon, period of time, sometimes for multiple years.
A contract is then generated between the university and the municipality to pursue the work. One of the unique features of this model is the interdisciplinarity that it engenders. In other words, partnerships are created across many disciplines on campus. That has included Environmental Studies, Environmental Science, Social and Behavioral Science, Statistics, Psychology, and Cinematic Arts.
Some projects develop collaborations that remain ongoing beyond the formal contract period.
Below is a list of past and ongoing city partnerships.
2015-2017: City of Salinas; 15 classes, 25 projects

2017-2019: City of Seaside; 11 classes, 38 projects

2019-2020: Cities of San Juan Bautista and Pacific Grove; 4 classes, 11 projects

2020-2021: City of Pacific Grove; 3 classes, 12 projects

2021-2026: The Transportation Agency of Monterey County (TAMC)
The current focus with the TAMC is on activities related to Safe Routes to School (SRTS) which encourages creating safer and more appealing streets and encouraging more biking and walking, and fewer individual cars bringing children to school.
Our program is one of many across the globe using the EPIC Model to improve quality of life for all. We make up the EPIC-Network. Learn more on the EPIC-Network website.