Fall 2022 planning week events for faculty
The Center for Teaching, Learning, and Assessment (TLA) welcomes part-time lecturers and tenure line faculty to California State University, Monterey Bay! We are excited to have you join our campus community. We look forward to working closely with you to support your teaching, learning, and assessment needs throughout the fall semester.
Refer to the teaching and learning resources below.
COMMUNITY, BELONGING & EQUITY

Otter Cross Cultural Center
Creating and fostering community

WELLNESS

Supporting student wellness
Self-care assessment
Care Team & Basic Needs Initiative

OTHER TOPICS

Behavioral Intervention Team (BIT)
Title IX/DHR
California Faculty Association

Human Resources
CENTER FOR ACADEMIC TECHNOLOGIES (CAT)
Marc Oehlman, Associate Director, Center for Academic Technologies
The CAT Team
FOUNDATIONS
The CSUMB vision & educational model
Vivian Waldrup-Patterson, Interim Director, Center for Teaching, Learning & Assessment
Swarup Wood, Interim Director, General Education & Coordinator, First Year Seminar
Holistic Wellness & Integrative Learning Paradigm
Capstone
Professional development opportunities & tools
The Otter Promise, re-accreditation & institutional research
Dale Grubb, Associate Vice President for Academic Planning and Institutional Effectiveness, Academic Affairs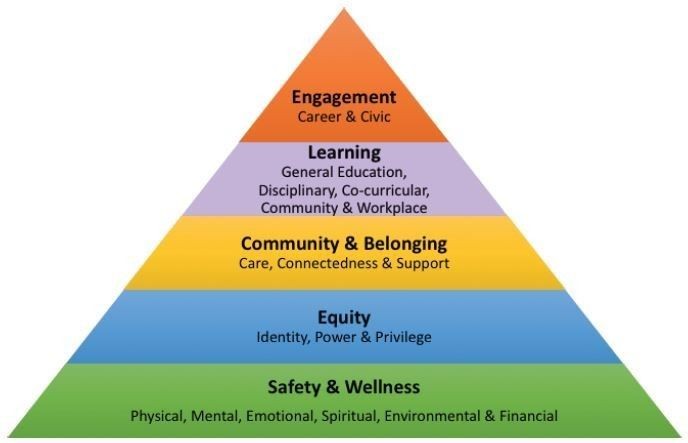 CAREER & CIVIC ENGAGEMENT
Service learning and civic engagement
Seth Pollack, Director, Service Learning Institute (SLI)
Undergraduate research
John ("Buck") Banks, Director, Undergraduate Research Opportunities Center (UROC)
Advising, career, and student success
Rhonda Mercadal-Evans, Associate Director, Center for Advising, Career, and Student Success
Thomas Rodgers, Career Advisor
Ardith Tregenza, Student Success Coordinator, Center for Student Success
Early Alert: a resource for staff and faculty who have academic concerns about individual students.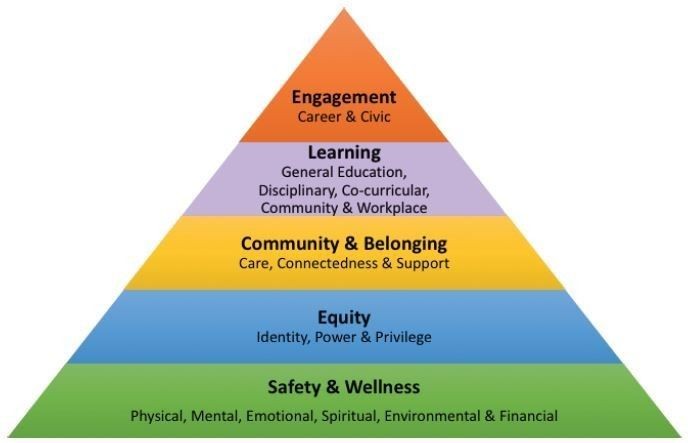 LEARNING
Reading Apprenticeship workshop
Nelson Graff, Director, Communications Across the Disciplines (CAD)
Rebecca Kersnar, Teaching & Learning Specialist, Center for Teaching, Learning & Assessment (TLA)
Reading Apprenticeship at CSUMB
CSUMB Library
Ryne Leuzinger, Sr. Assistant Librarian, CSUMB Library
Cooperative Learning Center
Lauren Reagan, Director, Cooperative Learning Center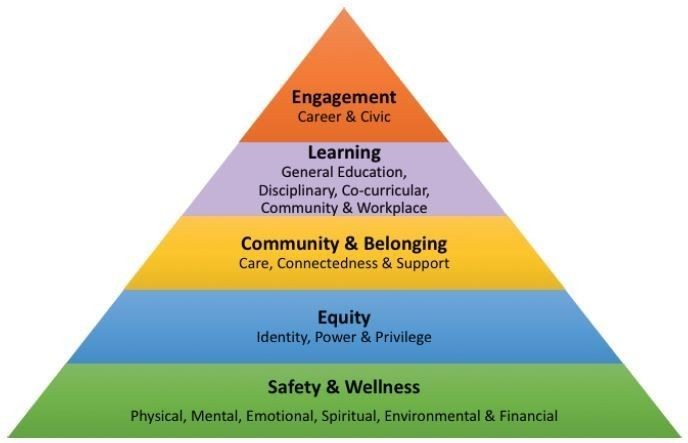 COMMUNITY, BELONGING & EQUITY
Creating and fostering community workshop
Shantel Martinez, Assistant Director, Otter Student Union
Brian Corpening, Associate Vice President for Inclusive Excellence and Chief Diversity Officer, Office for Inclusive Excellence
Vivian Waldrup-Patterson, Assessment & Inclusion Analyst, Center for Teaching, Learning, & Assessment
CSUMB Diversity Mapping Project
CSUMB Campus Climate Study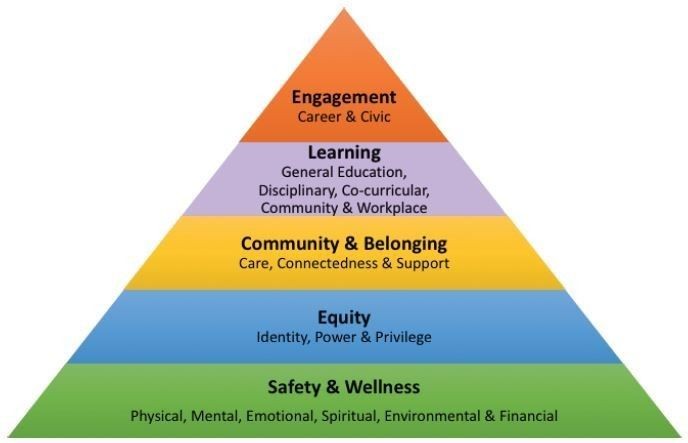 WELLNESS
Supporting wellness workshop
Jessica Lopez, Counselor Faculty, Personal Growth & Counseling Center (PGCC)
Lindsay Wetzel Polin, Health Educator, Campus Health Center
Care Team & Basic Needs
Joanna Snawder-Manzo, Care Team Manager
CALIFORNIA FACULTY ASSOCIATION
Presenters: CFA representatives
TITLE IX, BEHAVIORAL INTERVENTION TEAM & ACADEMIC PERSONNEL
Mark Alabanza, Associate Director for Academic Personnel
Title IX
Behavioral Intervention Team (BIT)