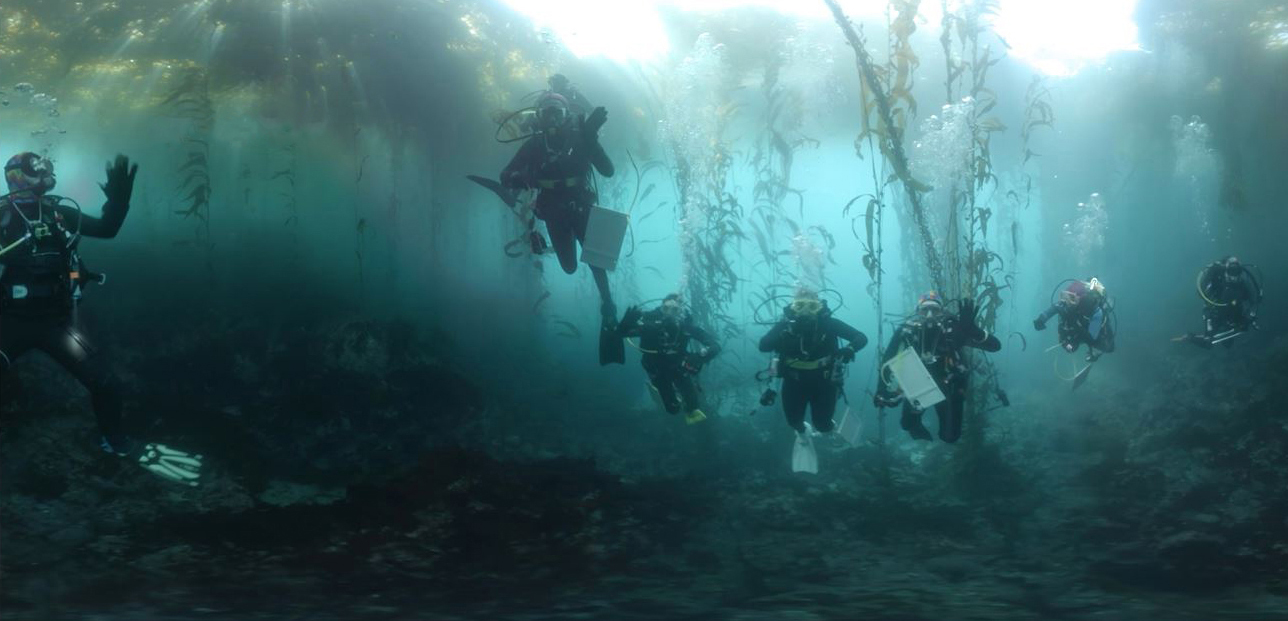 As the only CSU campus adjacent to an extraordinary living ocean laboratory, our campus serves a wide variety of communities from the tri-county region and beyond. The faculty, staff and students of CSU Monterey Bay feel a special obligation to honor the sense of place that this proximity to the Bay confers.
CSUMB's Diving Program was formed shortly after the campus opened in 1994, offering entry level through leadership level diving certifications. Fast forward to 2008 when Organizational Membership was achieved with the American Academy of Underwater Sciences (AAUS).
The CSUMB Research Diving Program supports students, faculty, and staff in dive safety, scientific diving operations, academic training and activities, and equipment operations.
Currently, CSUMB diving alumni are holding professional diving positions and graduate level studies at prestigious diving organizations such as the Monterey Bay Aquarium, UC Santa Cruz, UC Santa Barbara, Lindblad Expeditions, and the Department of Fish and Wildlife (CA & OR), and many more.
For more information, please contact Dr. James Lindholm (Chair of the Department of Marine Science & CSUMB Diving Control Board) and Andrew Morgan (Diving Safety Officer & Diving Control Board).