UROC Research Opportunities! Japanese Major Students Projects and Presentations
Congratulations to students from the WLC Major in Japanese Language and Culture who have conducted research and/or presented their research projects at UROC Research opportunities. The Undergraduate Research Opportunities Center at CSUMB creates opportunities for undergraduate students to conduct research in conjunction with a CSUMB faculty member and present that work through various forums, including an ongoing Summer Research Symposium series.
2022 UROC Participants
Congratulations to UROC participants Hana Jacinto JLC '22, (Koret Scholar 2022) and Lucas Bugarín SLHC '22, (POPPY Grant 2022).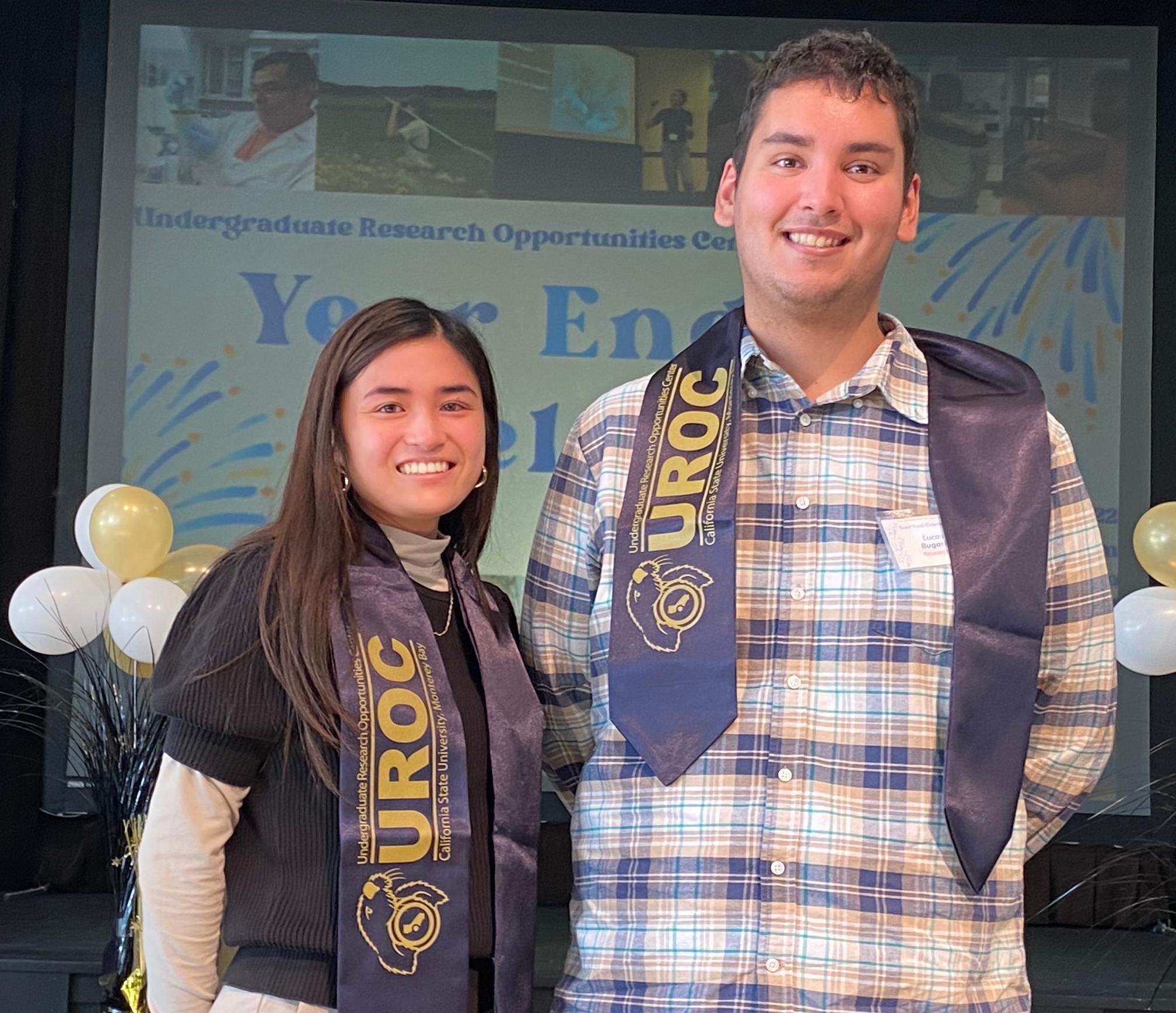 Hana Jacinto
JLC Major and CLC Language Facilitator Hana Jacinto was welcomed into the inaugural cohort of the Koret Scholars Program to conduct interdisciplinary research in the social sciences. She is mentored by Dr. Shigeko Sekine. The project title is "Second Language Auditory Discrimination in Japanese by English Native Speakers" and she is examining 1) How well English native speakers are able to distinguish unique Japanese sounds that do not exist in the English sound system, 2) How the participants' language learning background plays a role in their performance of word recognition tests, and 3) The effectivity of the sound training that aims to enhance auditory discrimination skills.
Ms. Hacinto was able to present her work at both the Research, Scholarship, & Creative Activity Spring Showcase that took place in April, as well as the Summer Research Symposium in August where she shared the data collected in the spring semester and showcased the results.
Ms. Hacinto says her "ultimate goal is to incorporate the knowledge and skills I've gained from this research experience in my CLC tutoring sessions and help the students with strengthening their Japanese listening/auditory discrimination skills. This opportunity as a Koret Scholar and working with Dr. Sekine motivated me to continue learning about applied linguistics and second language acquisition at a graduate school."