CAHSS Dean's Advisory Council
In fall 2021, Dean Juanita Cole identified the need for a volunteer-driven organization composed of supporters of the arts, humanities, and social sciences to help grow the visibility and reputation of the college at CSUMB by securing connections in the community and strategic philanthropic support.
Mission and Objectives of the Dean's Advisory Council
The Arts, Humanities, and Social Sciences Dean's Advisory Council is a diverse group of the college's most committed volunteers, patrons and leaders. The mission of the council is to support the college's work by advancing its mission, expanding its philanthropic potential, raising its profile and connecting it to the community and industries, locally, nationally and internationally. The council is a representation of the strategic vision of CSUMB and the priorities outlined by the dean to shape its future growth and direction. The objectives include:
Offer advice and counsel to the Dean on initiatives, strategic plans, and other important issues affecting the future of the college.
Provide insight on employer demands and strategies to enhance the impact of its programs on various stakeholder groups.
Engage in, assist, and support the fundraising efforts of the college when appropriate.
Provide valuable contacts for community research, internships, or other student enrichment opportunities, and position the college for greater recognition regionally, nationally, and globally.
Serve as a community ambassador and advocate for the College of Arts, Humanities, and Social Sciences.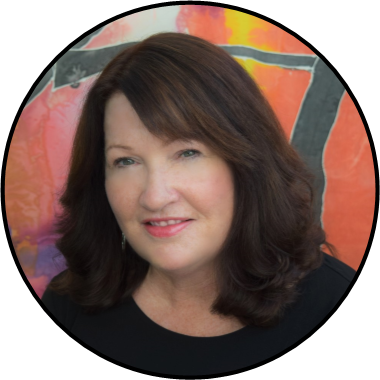 Jacquie Atchison
Executive Director
Arts Council for Monterey County
Jacquie is the Executive Director of the Arts Council for Monterey County overseeing all fundraising, operations and programs of the organization. She is responsible for the development of the Arts Council's ArtWorks program, a vibrant, cultural cooperative where Monterey County artists work, collaborate and contribute to our local community. Jacquie has over twenty-five years of experience in non-profit executive management including positions with the Santa Cruz Housing Corporation, the California Society of Health-System Pharmacists and the California Lodging Industry Association. She represents the Arts Council as a Board Advisor for the Monterey County Convention and Visitors Bureau, and serves as Board Treasurer for the Mavericks Foundation. Jacquie was also the Chairperson of the City of Pacific Grove's Economic Development Commission for six years. Jacquie has a Bachelor of Science degree from San Jose State University and has completed MBA coursework from the University of Colorado, Boulder.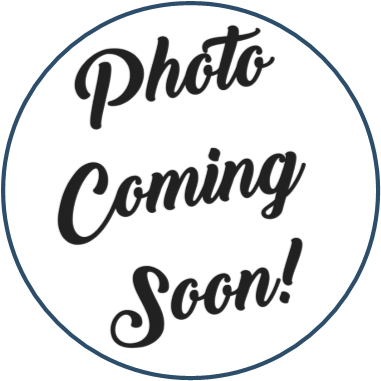 Cyd Crampton
Executive Council Member
First Vice President & Financial Advisor
Private Client Group
RBC Wealth Management
Hetty Eddy
President, Board of Directors
Girls, Inc., of the Central Coast
I have lived in the Salinas Toro Park area for 45 years. I am a graduate of the University of Oregon in Education. After moving to Salinas, I became involved with the Salinas Child Abuse Prevention Council and Planned Parenthood. I returned to teaching as an elementary school teacher in the City of Salinas. I taught for 36 years. 32 of those years was in the City of Salinas where I was active in the Salinas City Elementary School District teachers' union as a representative, negotiator and President. During that time, I was elected to the Board of Trustees for the Washington Union School District serving for 20 years.
After retirement, I was able to devote my time to local political issues in the Toro Area, by serving on the board of LandWatch, DWMC (Democrat Women of Monterey County) and active in the League of Women Voters. I was and still am, very concerned about future potential developments, water usage issues and housing in Monterey County.
Presently, I am President of the Board for Girls Inc. of the Central Coast. I have been a volunteer with the organization since my retirement. In my free time, I teach bridge and I serve on the Monterey Bridge Educational Foundation Board of Directors.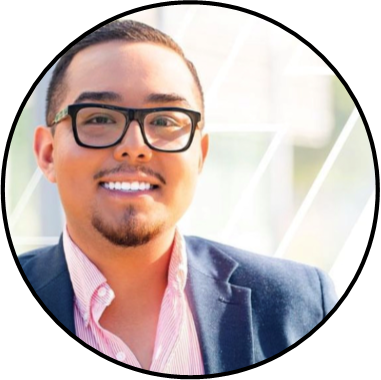 Alexis Garcia-Arrazola
City Council Member
City of Seaside
Alexis Garcia-Arrazola is a Seaside, California native and current Seaside Council Member. Alexis counts with years of journalistic experience working as a full-time reporter for South Monterey County's KRKC news. Alexis also worked for Spanish news station "Univision Noticias Costa Central" from 2015-2017 before halting his career to enter public service. During his time at Univision, Alexis was able to learn about disparities affecting residents throughout Monterey County. He took his findings as a reporter during the 2016 elections and headed out to Washington, D.C. under the Congressional Internship facilitated by The Panetta Institute for Public Policy. through this internship, working under Congresswoman Grace F. Napolitano (D-32), Alexis was able to develop a concrete understanding for public policy and issues affecting Californians.
Upon returning from the Congressional Internship, Alexis has maintained civically engaged, working as a public engagement associate ensuring that the underrepresented throughout the tri-county area were heard, offered resources, and helped.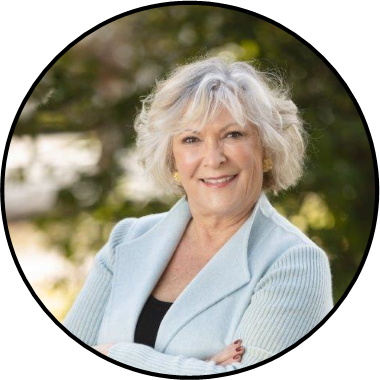 Deborah Juran
Founder & Owner
Juran Wealth Management, Inc.
Debbie Juran is the owner of Juran Wealth Management a Wealth Advisory firm affiliated with Raymond James Financial Services located in Monterey, CA.
An honors graduate from Bucknell University, she earned the CIMA certification at Wharton School of Business and studied behavioral finance at the University of Chicago's Graduate School.
Access to higher education completely altered the trajectory of her life. Growing up in a working-class family, education was a possibility because of the generosity of others. Because of this, Debbie's current and legacy planning are directed toward providing educational opportunities to deserving students.
CSUMB plays a vital role in the advancement of both our community and students. She is honored to serve as Secretary of the CSUMB Foundation Board. She is also the proud employer of two CSUMB graduates (Go Otters!!). Both of her daughters completed their undergraduate work at CSUMB, went on to graduate school and are working in fields they love.
Debbie is passionate about philanthropy directed toward education and excited about the future of CSUMB under the new leadership of Dr. Vanya Quinones.
"Exciting and challenging times lie ahead. I am delighted to be a part of the process."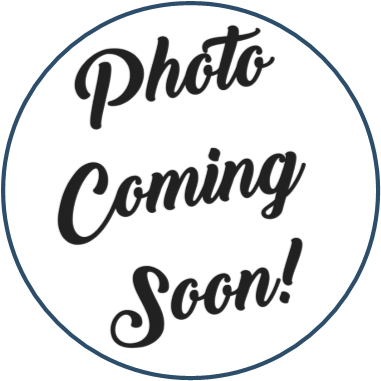 Elyse C. Juran, MA ECSE
Itinerant Early Childhood Special Educator
Denver Public Schools
Dr. Cassandra C. Lewis
Chancellor
National Defense University College of Information and Cyberspace
Dr. Cassandra C. Lewis is the Chancellor, and former Dean of Faculty and Academic Programs, at the National Defense University (NDU) College of Information and Cyberspace (CIC). She serves as the principal advisor to the National Defense University President and Provost on curriculum and academic programs related to cyberspace and Information.
As a member of NDU's senior leadership executive council, Dr. Lewis is instrumental in strategic planning and coordination of University initiatives. Dr. Lewis is the chief administrator of CIC's academic programs, with responsibility for financial, facilities, and personnel management. She maintains relationships with partner NDU components, U.S. government agencies, the private sector, international allies and Department of Defense and civilian educational institutions and universities.
Under her leadership CIC's academic programs and curricula continue to be rigorous, relevant, and of high quality, to effectively fulfill the mission of the College to educate joint warfighters and national security leaders to lead, advise and advance global security within the cyberspace domain, through the use of the information instrument of national power.
Dr. Lewis is a community-minded educator with a demonstrated commitment to mentoring women and K-16 students both locally and abroad. She has a particular passion for fostering transformational leadership and advancing careers in STEM.
Dr. Lewis holds a Bachelor's degree in the Interdisciplinary Social Sciences/International Studies from the State University of New York at Buffalo; Master's degree in Higher Education from Boston College; a Ph.D. in Education Policy from the University of Maryland, College Park; and a Certificate in Executive Leadership Coaching from Georgetown University.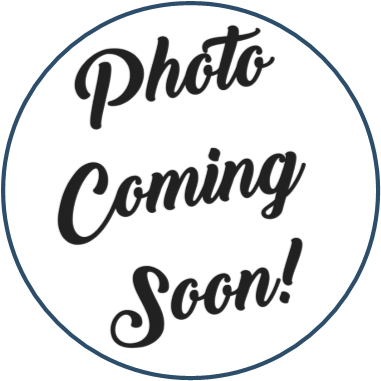 Corey Madden
Executive Director
Monterey Museum of Art
Thomas O. McGurn
Executive Council Member
Tom McGurn is a retired business executive who resides in Carmel. He earned a BA in Political Science and Journalism at Fresno State University and completed The Executive Program at the University of Virginia's Darden Graduate School of Business.
He was a senior manager at BMW of North America, LLC for 32 years. At BMW he was responsible for a variety of corporate communications functions including acting as the company's spokesperson, dealer and industry relations, executive speech writing and corporate meetings.
Tom has served on the foundation boards at Ramapo College of New Jersey, MiraCosta Community College and California State University San Marcos. He mentored a student at California State Monterey Bay for four years as part of the Pay It Forward scholarship program.
Travel, photography and golf are among his interests. He and his wife Carolyn have two adult daughters.
Anne Sanchez
CSUMB Osher Lifelong Learning Institute
Currently Anne is an instructor for CSUMB's Osher Lifetime Learning Institute (OLLI) where she has taught for the past nine years.
She received her undergraduate degree from California State University, Los Angeles, and her Masters Degree from the University of Southern California. Anne is a long time advocate for women's issues, and has served in a leadership role on several Monterey County Boards, as the president of the YWCA, the Film Commission, and the Commission for the Status of Women. She was active statewide and nationally with organizing and strengthening women's commissions. In addition, she has served on other boards, including the National Coalition Building Institute where she led workshops on cultural diversity.
Anne taught psychology courses at Hartnell Community College for over ten years, and was a consultant for the Department of Social Services and the Monterey County Office of Education. She was the Regional Director of an innovative early intervention program for court-referred young people who were involved with alcohol and other drugs.
Before moving to Monterey County with her husband, Anne had an extensive career as a social worker with gang girls in East Los Angeles, a deputy probation office and an analyst for the County Office of Administration. She loves to travel and has been fortunate to visit many countries and cultures.
Annie Tsai
Professor, Chief International Officer
Tunghai University
Annie is Professor of Psychology at the International College of Tunghai University in Taiwan. She has been serving as Chief International Officer since August 2018. Before that, she was Vice President for Innovation and Alumni at Azusa Pacific University (in Southern California) where she launched the Office of Innovation and Entrepreneurship which was responsible for the successful launch of over a dozen start-ups. Annie completed her BA in Psychology from UCLA and earned her Ph.D. in Social and Cultural Psychology from Stanford University. Prior to starting at APU, she was visiting Fulbright Scholar at National Taiwan University. She currently serves on Board of Directors for Veritas Forum and Christ College Taipei.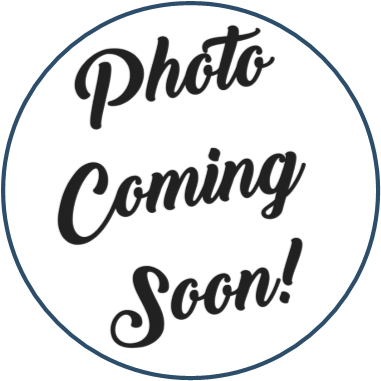 Laura Williamson
President & General Manager
KSBW8, Central Coast ABC