Koret Scholars Program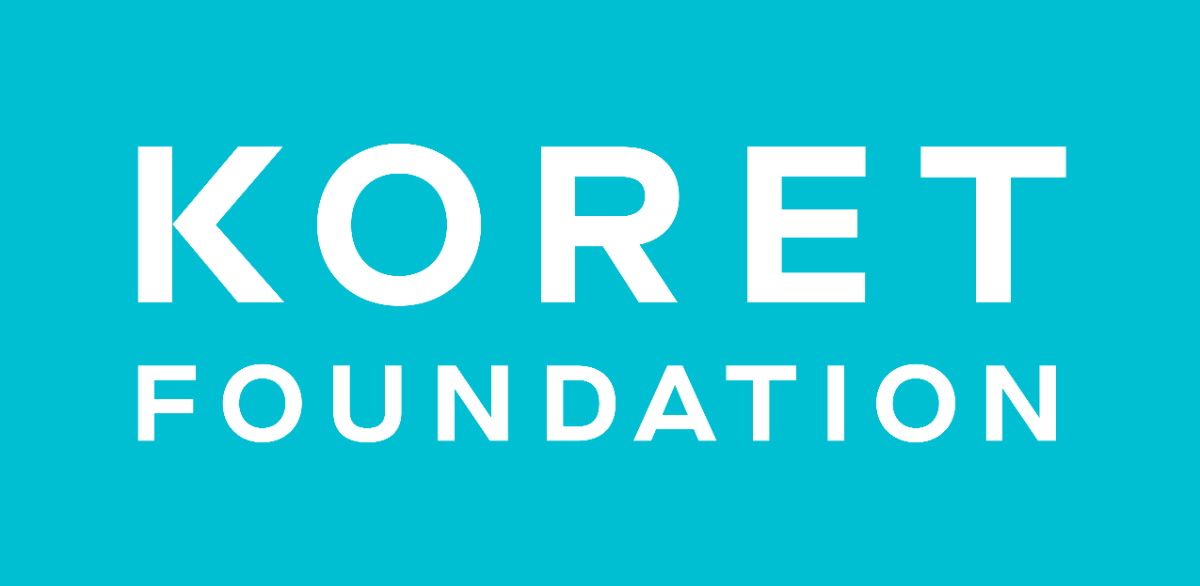 About the UROC Koret Scholars Program
The Koret Scholars program offers CSUMB undergraduates an opportunity to be engaged in robust interdisciplinary social science research facilitated by CSUMB faculty mentors, with a goal to disseminate research regionally and nationally at conferences. Find out more about the Bay Area Koret Foundation mission and the gift to CSUMB.
The UROC Koret Scholars Program provides:
funded undergraduate research opportunities in the social sciences.
support systems for individually mentored undergraduate research.
support for the development of students' written communication skills and graduate school preparedness, including writing support for nationally competitive scholarship and fellowships.
a cohort model with shared interests and professional goals who progress through the Koret Program together.
the ability to be part of a Bay Area network and Koret Scholar community.
Becoming a Koret Scholar
To be part of the Koret Scholars Program and be considered for funding, students must:
Be a matriculated student at CSUMB.
A U.S. citizen.
Have at least a minimum 2.75 GPA.
Be a first generation student (preferred, not required).
Must be committed to academic research for the academic year.
Must conduct academic research in the social sciences.
Current Koret Scholars
Monica Urias, Environmental Science, Technology and Policy. Research Mentor: Dr. Victoria Derr, Associate Professor, Applied Environmental Science
Sofia Christofi, Psychology. Research Mentor: Dr. Jennifer Dyer-Seymour, Professor, Psychology
Cecilia Mazariegos, Psychology. Research Mentor: Dr. Jennifer Dyer-Seymour, Professor, Psychology
Devon McCauley, Social Behavioral Science. Research Mentor: Dr. Kelly Medina-Lopez, Associate Professor, Humanities and Communication
Maria Navarro, Psychology. Research Mentor: Dr. Jennifer Dyer-Seymour, Professor, Psychology
Kyle Parker, Psychology. Research Mentor: Dr. Jennifer Dyer-Seymour, Professor, Psychology
Lesly Rocha, Business Administration. Research Mentor: Dr. Jenny Lin, Professor, and Dr. Shaowen Hua, Assistant Professor, School of Business
Brianna Saucedo, Business Administration. Research Mentor: Dr. Angelina Nariswari, Associate Professor, School of Business
Priscilla Amao, Psychology. Researcher Mentor: Dr. Mrinal Sinha, Professor, Psychology
Hana Jacinto (Inaugural Cohort), Japanese Language & Culture and Psychology minor. Faculty Mentor: Dr. Shigeko Sekine, Professor, School of World Languages & Cultures
Paula Beltran, Collaborative Health and Human Services. Research Mentor: Stephanie McMurtrie, Lecturer, Health, Human Services and Public Policy
Jennifer Berberian, Collaborative Health and Human Services. Research Mentor: Dr. Vanessa Lopez-Littleton, Associate Professor, Health, Human Services and Public Policy
Megan Dearie, Psychology. Research Mentor: Dr. Jennifer Dyer-Seymour, Professor, Psychology
Michael Haidar, Computer Science & Psychology. Researcher Mentor: Glenn Bruns, Associate Professor, School of Computing & Design
Erika Hernandez-Gonzalez, Business Administration. Researcher Mentor: Dr. Jenny Lin, Associate Professor, School of Business
Jennifer Lopez, Psychology. Researcher Mentor: Dr. Chrissy Hernandez, Assistant Professor, Service Learning Institute
Korina McKinley, Psychology; minor Social Work. Research Mentor: Dr. Chrissy Hernandez, Assistant Professor, Service Learning Institute
Darchelle Burnett (Inaugural Cohort), Psychology; minor Statistics. Faculty Mentor: Dr. Jennifer Lovell, Assistant Professor, Psychology
Courtney Crouse (Inaugural Cohort), Psychology. Faculty Mentor: Dr. Jennifer Lovell, Assistant Professor, Psychology
Arlene Diazleal (Inaugural Cohort), Psychology. Faculty Mentor: Dr. Vivian Waldrup-Patterson, Director, Teaching Learning & Assessment (TLA)
Paul Dommert (Inaugural Cohort), Psychology; minor Anthropology. Faculty Mentor: Dr. Christine Valdez, Assistant Professor, Psychology
Melissa-Ann Lagunas (Inaugural Cohort), Psychology; minor Statistics. Faculty Mentor: Dr. Jennifer Lovell, Assistant Professor, Psychology
Claudia Rocha (Inaugural Cohort), Psychology. Faculty Mentor: Dr. Jennifer Lovell, Assistant Professor, Psychology
Stephanie Stephens (Inaugural Cohort), Marine Science. Research Mentor: Dr. Vanessa Lopez-Litteton, Associate Professor, Health and Human Services & Public Policy