College of Business
Dean's News and Insights
Read the Dean's messages to students, faculty, staff, and friends of the College of Business, highlighting important news and key events.
The Dean's message is published in the College of Business Newsletter each month. Please visit the College of Business Publications page to read our newsletter and other publications for current happenings as well as stories on student success, community engagement, and faculty excellence.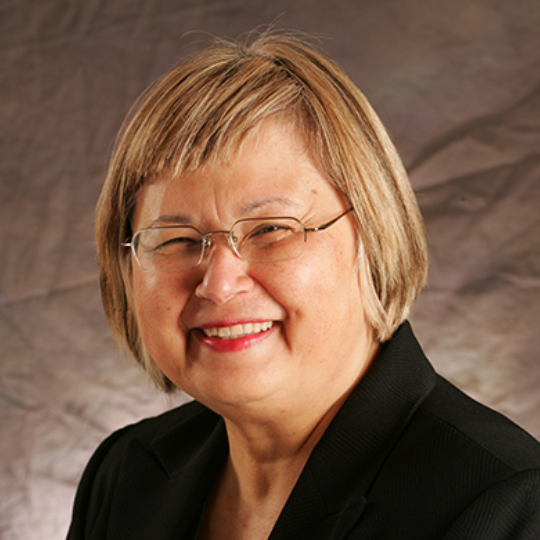 Dean's Message
November 2022
Dear students, faculty, staff, and friends,
One of the most critical initiatives facing both CSUMB and the College of Business is enrollment growth. This year, our enrollment for the University has dropped by 6% over fall, 2021. We mirror the University. Our enrollments have decreased year-over-year just under 6%. The College of Business was growing at a healthy rate; circumstances with budget deficits caused the University to declare "impaction" on large programs like Business Administration. An "impaction" initiative is designed to curtail enrollment growth. It did. Enrollments in the College of Business have been dropping. Fortunately, the impaction directive was lifted for the College in the fall of 2021. Student enrollment is the lifeblood of our College; without students, we cannot grow. Growth is vital to our journey to become an accredited College under the Association to Advance Collegiate Schools of Business (AACSB).
Here's the good news. The faculty and staff in the College of Business understand the importance of growing enrollments in our programs. Here are a few examples of our outreach activities. We have held several career fairs to showcase jobs, including the annual Accounting Network Event, organized by Sharon Hua, Jeff Froshman, and Gary Schneider, which brought students and faculty from Hartnell and Monterey Peninsula College (MPC) to our campus; our accounting and financial planning employers were thrilled. Our 16th Annual Greater Vision & Cultivating Talent & Harvesting Leaders, organized with our partners, the Grower-Shipper Association Foundation and the College of Science, was a big hit. Paige Viren, Executive Director of our Sustainable Hospitality Management Program, and Professor Angel González are very active in our community working with local high schools through the Career Technical Education (CTE) Programs. Jennifer Andrew, College of Business Marketing Specialist, is working closely with Admissions on communication campaigns to encourage students admitted to our business programs to choose CSUMB. In addition, the College has established a 2+2 agreement with our hospitality colleagues at MPC; this means that students from MPC can more seamlessly transfer to our Hospitality Program to obtain their bachelor's degree. All of these efforts are beginning to pay off in terms of great partnerships, building awareness of our program, and most importantly enrollments.
Thanksgiving is around the corner. As I reflect on this past year, I am so very grateful for the support of our faculty and staff who have kept me focused and motivated toward our main mission of achieving AACSB Accreditation. I am also grateful for our donors who believe in our vision to become a recognized US business college, engaged regionally and globally, for developing responsible and workforce-ready business graduates.
Thank you everyone and have a very warm and healthy Fall Break and Happy Thanksgiving!
Kind Regards,
Dr. Marylou Shockley, Ph.D.
CSUMB College of Business Dean (Interim)
October 2022

Dear students, faculty, staff, and friends,

October brings a change of season marked by cooler temperatures, dramatic sunsets, and Halloween festivities. Here at the College of Business, this is also the season of mid-terms, when students have exams and major papers due. I wish all of our students much success in their academic endeavors.

As noted in my September message, our President, Vanya Quinones, has joined us. She launched her "100 Days of Listening" initiative during which she is engaging with students, staff, and faculty to get a rounded perspective of the campus. She is also very active in our community, speaking to a variety of different stakeholders. Vanya (this is her favorite way of being addressed) plans to reveal her vision to all of us in November.

I'd like to give a big shout-out to Sharon Hua, Assistant Professor in Accounting, for coordinating a superb Accounting Network Event (ANE) at which we had 28 organizations, 58 students from CSUMB, and 23 students from Hartnell, MPC, and Cabrillo attend. In addition to helping Sharon Hua on the ANE event, Gary Schneider, Professor in Accounting, and Jeff Froshman, Distinguished Lecture in Accounting/Financial Planning, also organized the fall Diamond Key kickoff event, "Careers in Financial Services." Fane Opperman, one of our lecturers and a certified financial planner, was a panelist. It's the 5th year we've held this popular event. About 70 participants joined this webinar. Hats off to the team!

Last year, Provost Katherine Kantardjieff sponsored the first "Tenure and Promotion Reception." This is now the second year this reception has been held. The College of Business honored Angel González from the Sustainable Hospitality Program, who was promoted from assistant professor to associate professor. Congratulations, Angel!

On October 24th, we're hosting the 16th Annual Greater Vision, a CSUMB signature event. The College of Business co-sponsors this event with the Grower-Shipper Association Foundation. The title for this year is, "Push, Pull, Panic: Perishable Supply Chain Management." The keynote speaker is Kevin Murphy, former CEO of Driscoll's and Chairman of Ocean Mist Farms. Kevin is also an advisor to the produce industry as well as CSUMB. In addition, we're partnering with the College of Science and CSUMB's Career Services to hold an in-person career fair called, "Cultivating Talent and Harvesting Leaders." More about Greater Vision and the career fair can be found in this newsletter.

I continue to be grateful to the faculty for focusing on the success of our students. Their dedication to helping our students find career-level jobs is admirable.

Kind regards,

Dr. Marylou Shockley, Ph.D.

CSUMB College of Business Dean (Interim)

September 2022

Dear students, faculty, staff, and friends,

Our fall term is off to a great start. Our classrooms are returning to what they looked like prior to the COVID Pandemic. I'd like to give a "shout out" to Leslie Boni and Aaron Synder for creating classroom schedules that accommodated the needs of our business students who want classes that fit pathways to enable them to graduate successfully on time.

Last week on Friday, Sept 9th, Dr. Sumadhur Shakya coordinated the campuswide training by the Statistical Analysis System (SAS) Institute. SAS is a statistical software suite that is used in data management, data mining, and many other similar functions. The training was designed to help staff and faculty come up to speed on the latest advances in SAS software. The College of Business has also worked with the SAS Institute to create a certificate for our students. It is the first professional certificate that the Business Administration Program has established. The certification requirements are being updated, so watch for information on the SAS Certificate program for students coming later in the fall term.

In addition to the SAS training program, the College of Business was well represented at the Women's Leadership Council Luncheon honoring both our re-entry students and Julie Packard. This is a fundraising event to support students who are at various stages of their careers and have elected to return to college. Many of our business students (both men and women) are recipients of scholarships from the Women's Leadership Council fund.

I call your attention to the other events that are scheduled in September. They are highlighted in our newsletter.

Dr. Marylou Shockley, Ph.D.
CSUMB College of Business Dean (Interim)

August 2022

Dear students, faculty, staff, and friends,

August is the time of great beginnings. We are welcoming new and returning students to campus. It is truly invigorating to see students moving into the dorms, looking for classrooms, and participating in startup events on campus. College of Business hosted our Otter Welcome Mixer on August 20th and I'd like to thank the COB family members who made time in their busy Saturday schedules to warmly welcome our business and hospitality students.

We are also welcoming our new President, Dr. Vanya Quinones, to the campus as well. Our President, who likes to be called "Vanya," has started her tenure as the fourth president of CSU Monterey Bay in the same week that students are moving into their dorms. She is out meeting and greeting students, faculty, staff, and administrators. Vanya is also looking forward to meeting our community members and stakeholders in the coming weeks and months.

As we start this new year, I am filled with warm anticipation and optimism. We have faculty and staff who are committed to bringing our College Vision and Mission to life through their dedication to student success. Responsible Business with its quintuple bottom line of people, profit, planet, equity and ethics, continues to permeate the academic direction of the College through our theme of "Innovation, Responsibility, Impact ."

I am so grateful for the endorsement and support of our community stakeholders, our Executives in Residence, our Donors, and our Business Advisory Council members who believe in our educational vision. Knowing that we can count on you provides us with a "can do" attitude and confidence to tackle the challenges we will face in the 2022/23 academic year.

Dr. Marylou Shockley, Ph.D.
CSUMB College of Business Dean (Interim)

June 2022

Dear students, faculty, staff, and friends,

The end of the academic year brings reflection and recognition. This academic year is no exception. For the first time in three years, we were able to host our Business Showcase event with an in-person gala dinner. Thank you to Paige Viren, Cheri Rainwater, College of Business staff, and the generous event sponsors who made it possible–we had over 200 people, including guests and volunteers.

At the dinner, we honored Luis Alvarez, CEO and President of Alvarez Technology Group Inc., as our Business Leader of the Year, and Kimbly Craig, for her leadership of the Monterey County Business Council and impact as the Mayor of Salinas, as our Community Leader of the year. We also had the privilege of recognizing Shyam Kamath, our founding Dean of the College of Business; John Avella, the Founding Executive Director of the Sustainable Hospitality Management Program; CSUMB President Eduardo Ochoa, who will be retiring this summer; and Fane Opperman, for being awarded the Davis, Froshman, and Shockley Lecturer Faculty Award. In addition, Outstanding Graduate Awards were presented to students from each of our three degree programs: Blair Orlando, MBA; Adam Errahebi, BSBA; and Holly German, BSSHM.

As I reflect on this past year, I continue to be grateful for the contributions of our staff, who have worked tirelessly and with little or no fanfare. It has been a particularly challenging year with transitions in several key positions. Thank you so much for your dedication and hard work.

And then there is our faculty. What I like best about our faculty is their industriousness, resilience, and creativity. This year, for example, Joel Ryman, as the Capstone Director, experimented with a combination of in-person and virtual team presentations for the Capstone Festival. Hats off to Joel's team of Dante DiGregorio, Angel Gonzalez, Maria Rengifo-Ruess, and Kelly O' Brian for doing such a great job of orchestrating the Business Capstone Festival. At the Festival, Susan Harker honored our Diamond Key recipients; thank you, Susan, for all you do to inspire our students.

And there's more. I know I am bragging, but I cannot help it! Shaowen Hua, Gary Scheider, and Leslie Boni attended the career fair at Monterey Peninsula College (MPC) to recruit students. Jenny Lin is the recipient of a Fulbright Scholarship, which will support her research in Taiwan next academic year. Caleb Bernacchio, Scott Fausti, Babita Gupta, Shwadhin Sharma, and Christina Zhang made contributions to their respective disciplines via significant journal publications and conference presentations. Throughout the year, other faculty have also made significant contributions to research. It is unfortunate that I cannot list all of their intellectual contributions in my letter this month. Please know that I continue to be amazed at your diligence and dedication.

I will end this academic year's message by informing everyone that I have been appointed to be the Interim Dean for another two years. Although the appointment is made by the Provost and the President, it is our faculty and staff who endorsed this appointment. It will be a pleasure to continue to serve as the Dean of the College of Business.

Dr. Marylou Shockley, Ph.D.
CSUMB College of Business Dean (Interim)

May 2022

Dear students, faculty, staff, and friends,

This month is a time of celebration as we recognize individual accomplishments as well as honor our Class of 2022 graduating students. I'm also very pleased to say that we as a campus kept our promise to hold "in-person" commencements for students in the Class of 2020 and the Class of 2021; those ceremonies were held in April.

We kicked off the Class of 2022 graduation season with Honors Convocation, a ceremony recognizing students graduating with various levels of Academic Honors. President's and Dean's Medalists were also honored. The College of Business Dean's Medalist was Miranda Sampson, a Business Administration student graduating Summa Cum Laude with a concentration in Agribusiness. In addition to her excellent academic achievement, Ms. Sampson demonstrated exemplary leadership skills as President of the Agribusiness Club, held an internship with Tanimura and Antle, and received the Outstanding Future Alumni Award. Congratulations, Miranda! And congratulations to all 80 College of Business students recognized for achieving Academic Honors at this year's ceremony. I also want to convey my sincere appreciation to Paige Viren, Executive Director of the Sustainable Hospitality Management Program, and all the hospitality student volunteers who helped make the Convocation a special for students and their families.

We have been holding our collective breath all year because we have planned to hold the Business Showcase dinner "live," allowed by the easing of COVID restrictions. We are excited that the Business Showcase will indeed be held in the University Ballroom on Wednesday, May 11th. This event honors our graduating students in our undergraduate and MBA programs. Because of the warm response of our business community, our graduating students attend at no charge.

Commencement for the graduating Class of 2022 will be held on-campus at Freeman Field; yes, it's a live, in-person event! The newly renovated Freeman Field will be home to Monterey Bay Football Club, an expansion pro-soccer team for the United Soccer League. With a seating capacity of 6000, more seating will be available for family and friends who want to celebrate their graduates.

As this academic year closes, I'd like to thank the faculty and staff for helping me complete my first year as the Interim Dean of the College of Business. I would also like to thank the members of the Business Advisory Council for all of their suggestions and continuing support of the College. To all graduating students, I wish you every success as you go forward to your next adventure in life.

Dr. Marylou Shockley, Ph.D.
CSUMB College of Business Dean (Interim)

April 2022

Dear students, faculty, staff, and friends,

This year, we celebrated the 20th anniversary of the . It is now considered a CSUMB signature event. In addition to the College of Business, the Forum is sponsored by the College of Arts, Humanities, and Social Sciences, the College of Health Sciences and Human Services, and the College of Science. In addition, the Associated Students also sponsor this event each year. Our College defines Responsible Business in terms of the "quintuple bottom line" of profit, people, planet, equity, and ethics. Ethical debate on current issues serves to bring keynote speakers and panelists who can shed light on different aspects of an issue. This year the focus was on "Woke Capitalism: Should Businesses Jump In or Stay Out?" It was indeed a lively debate with a total of 306 attendees.

The two keynote speakers discussed what the role of a business should be from a societal perspective, especially in light of equity issues such as Black Lives Matter, and the current war in Ukraine. At each annual forum, the audience also has a chance to share their view on which side of the argument they support. This year, the audience poll indicated that businesses should "jump in." That is, businesses should take a stand on social issues.

Caleb Bernacchio has joined Ange Nariswari as the co-chair of the Ethics and Responsible Business Forum. Caleb studies ethics as his academic discipline. Through his network of contacts, Dr. Bernacchio helped us secure the keynote speakers. Ange's continued organization and leadership helped us move efficiently through the process of framing and managing this signature event. I'd also like to give a "shout out" to the members of the planning team as well.

Angeline Nariswari, Associate Professor, College of Business

Caleb Bernacchio, Assistant Professor, College of Business

Jennifer Andrew, Marketing Specialist, College of Business

Leslie Boni, Professor & Department Chair, College of Business

Kevin Cahill, Associate Professor, School of Computing and Design, College of Science

Vanessa Lopez-Littleton, Associate Professor and Department Chair, Health, Human Services & Public Policy, College of Health Sciences & Human Services

Linda MacDonald Glenn, Lecturer, School of Natural Sciences, College of Science

Mridula Mascarenhas, Associate Professor, School of Humanities and Communication, College of Arts, Humanities and Social Sciences

Cheri Rainwater Administrative Support Coordinator, College of Business

Paige P. Viren, Executive Director of Sustainable Hospitality Management Program, College of Business

As you can imagine, it takes a significant amount of time and resources to sponsor the Ethics and Responsible Business Forum. It's worth the effort. Why? Because learning takes place not just in classrooms, but at events such as this Forum. Several classes include assignments that are aligned with the subject debated at the Forum. We have learned during the COVID Pandemic that our audience reach includes members of the public and students from our community colleges as well as students from all colleges at CSUMB. Thank you to everyone who participated in the Ethics and Responsible Business Forum this year.

Dr. Marylou Shockley, Ph.D.
CSUMB College of Business Dean (Interim)

March 2022

Dear students, faculty, staff, and friends,

Something that provides me great pleasure is the wonderful contributions made by our faculty. Our lecturer faculty provide outstanding support to us in many ways. Three of them serve on the Business Advisory Council: Jeff Froshman, Kelly Obrien, and Fane Opperman. All three of them have such a passion for our students and have funded scholarships and the Dean's Student Success fund. We are also grateful to Jill Hosmer for her work with all students on creating their LinkedIn profiles and providing career counseling to our MBA students. And Susan Harker and Maj-Britt Kim do an amazing job running the ACCESS programs, like Diamond Key, Career Gateway, and Internship Excellence. I cannot name all of our lecturer faculty; however, I am very grateful for their many contributions to the College of Business.

Our full-time faculty represent the backbone of the College. I invite you to view the to see the great work our faculty are doing on intellectual contributions. Many of our faculty work together to conduct research and write articles, demonstrating the high degree of collaboration among our faculty. Our full-time faculty are also excellent teachers who care about their students; they continue to make innovations to the curriculum that stress Responsible Business with its societal impact as well as competencies that will lead to jobs. We have also highlighted the contributions made by the faculty in maintaining the vitality of the College by driving programs such as Greater Vision (Scott Fausti) and the Ethics and Responsible Business Forum (Ange Nariswari), an event that is celebrating its 20 year anniversary. Please visit our page to view these and more.

I am very grateful and proud to be working with such a highly motivated and compassionate faculty team. Thank you all for making the College of Business what it is.

Dr. Marylou Shockley, Ph.D.
CSUMB College of Business Dean (Interim)

February 2022

Dear friends,

We have completed another successful Startup Weekend! Nine new startup business teams were created during the 2022 Techstars Startup Weekend Monterey Bay held January 28-30, 2022. This was the tenth year that the Institute for Innovation & Economic Development (iiED) hosted this event. Due to the increased COVID rates, this year's event was hosted completely online. Eighty-nine (89) participants (students and community members) signed up for this year's event.

Twenty-two new business ideas were presented, ten of which were selected on Friday, January 30, to work on over the weekend. On Saturday and Sunday, sixteen mentors helped these teams develop their business ideas into new startups. On Sunday, teams pitched to a panel of five judges who evaluated them on their business model, customer validation, execution, and design.

A special congratulations to Business students, Smokey Heisey (Information Systems) and Saray Garcia (Management & International Business). Their team of five students (four from CSUMB and one from Hartnell) won 2nd Place in the Startup Weekend! Their business idea was for a product called Footprint – a free simulation tool providing customers the ability to quantify the carbon footprint of their investment portfolio. Read details on the event and results here.

The iiED not only sponsors events such as Startup Weekend but also contributes to the ecosystem of small businesses and entrepreneurs. The purpose of the iiED is to change lives through entrepreneurship. Brad Barbeau, the Executive Director of the iiED, says, "The hardest part of entrepreneurship is jumping in and being willing to get out on the skinny branches."

As Dean, I have been impressed with the iiED's emphasis on developing women and underrepresented minority entrepreneurs. For example, the owners of Percy's Pies, Percival and Kim Lammie, competed in Startup Challenge in 2016. Percival is African-American and a veteran. Participating in Startup Challenge experience helped the Louisana style sweet potato pie company grow stronger and become more financially viable. Here is a recent article about Percy's Pies.

By the way, the iiED is accepting applications to the 2022 Startup Challenge; here is the link to the Startup Challenge website. The Startup Challenge is the region's premier new business competition. Hats off to the iiED whose 11 year history has had a significant impact to the supporting business growth in the Monterey, San Benito, and Santa Cruz county area.

Dr. Marylou Shockley, Ph.D.
CSUMB College of Business Dean (Interim)

June 2021

Dear students, colleagues, and friends of the COB,

It is with mixed emotions that I have decided to retire and resign my position as the Founding Dean of the College of Business at CSUMB effective July 6, 2021. It was my goal and desire to serve as Dean till the Summer of 2023 when I expected the College of Business to achieve its objective of AACSB accreditation.

While I am confident that this will happen given the tremendous progress we have made since our initial accreditation application in 2017, my health needs to be taken care of at this time and I am happy that I was able to contribute to the outstanding success of the College since its founding.

I have been privileged to work with an outstanding team of faculty and staff who have made this possible to serve our tremendous students in the best way possible. I also want to thank the members of the Business Advisory Council and the advisory councils for the SHM program and iiED for the tireless work for our students, and our wonderful donors for supporting their success.

I am delighted to announce that Dr. Marylou Shockley will serve as Interim Dean in the College of Business effective July 1, 2021. Marylou is an outstanding leader and is the right person to advance the goals and priorities of the College, in particular AACSB accreditation.

She has served tirelessly and impactfully as Chair for the College of Business since joining CSUMB in Fall 2006. Marylou co-developed and successfully launched the MBA program with Dr. Murray Millson in 2008 as one of the early online MBA programs in the country. While serving as Chair, she has contributed immensely to the campus and Monterey Bay community through her work on key university committees and local boards like the Grower-Shipper Association Foundation. Marylou's contributions to the AACSB accreditation process and her work on countless committees in the College of Business have been significant and impactful.

She will be a terrific leader for the College of Business and is the right person to take the College across the finish line in achieving AACSB accreditation. I am sure you will provide her with your fullest support in moving the College forward.

It has been my pleasure serving the College of Business as your founding Dean.

Warm regards,

Dr. Shyam Kamath,

Founding Dean

CSUMB College of Business

January 11, 2021

Dear students, faculty, staff and members of the CSUMB community,

I wish you all a very Happy New Year for a healthy, safe and joyous 2021.

The horrific and reprehensible attack on our nation's Capitol on January 6 has made the start of this year as traumatic and destructive as the onset of the COVID-19 pandemic was last year. All of us must unite to condemn and excoriate those who perpetrated this disaster and make sure that all of them are brought to justice. We need to join together to root out the hate and misinformation that led to the event and heal our current breakdown in trust, community and decency.

I know that 2020 has been a very difficult (and devastating for many) year for you and your families. I take great solace and strength in knowing that each one of our students, faculty and staff carried out their responsibilities magnificently during the pandemic. You have successfully fulfilled our mission of student success, academic excellence, and community support in unprecedentedly difficult circumstances. You have been exemplars of our Responsible Business ethos. Kudos and my sincere thanks to all of you. I am looking forward to a much better year in spite of its traumatic start!

I look forward to us coming together to solve our problems to make this a fulfilling year one of healing, reconciliation and compassion for all of us and our communities. I would like to welcome our students, faculty and staff to our new Spring 2021 semester. I am excited to welcome almost a hundred new COB students who will be joining our returning students to an exciting and rewarding semester.

Best wishes,

Shyam Kamath

Founding Dean,

December 8, 2020

Dear students, faculty, staff and friends of the College of Business,

2020 has been a tumultuous and challenging year! We began the year with the arrival of the once-in-a-lifetime global COVID-19 pandemic. This resulted in CSUMB and the entire CSU system going online with our classes for the entire year. Our lives were disrupted with all-day Zoom meetings, social distancing, homeschooling, and the tragedy of tens of thousands of deaths due to the virus.

On the heels of the pandemic came the nationally televised murder of George Floyd and the resulting cry for social justice of the Black Lives Matter movement. Not since the Civil Rights movement of the sixties was there such overwhelming support for social justice, police reform and anti-racist solidarity. This was truly a transformative moment for racial equity and justice since the end of the Civil War in 1865.

While the BLM protests continued across the country, we were hit by the devastating wildfires that consumed huge swaths of our beloved state, causing the loss of homes, forced evacuations and health issues due to the polluted air.

Last but not least, we had an intensely contentious election cycle. Our character as a nation has been tested and our divided country challenged by a call for unity and civil dialog to save our precious and wonderful democracy.

I want to commend all of you for your strength of character, resoluteness and resilience during this challenging and difficult year. I congratulate and thank you, students, for your amazing display of grit and determination in continuing with your studies when your mental and physical health, family and friends, and your daily existence were under severe duress. I congratulate and thank our faculty and staff for your flexibility, endurance and innovativeness in taking the entire College and University online in a week and continuing to deliver an outstanding education for our students under very difficult circumstances. To our advisory council members, donors, community partners and members, I thank you for your generosity, patience and timely contributions to enable us to deliver fully on our mission. We are fortunate to work with and serve all of you.

This is going to be a holiday season unlike any other that we have experienced in our lifetimes. I want to wish you and your families the very best of health, solace and peace during the holiday season. Please reach out to your friends and family to pray for those who lost their lives during the pandemic and its aftermath and to celebrate the humanity of our companionship during this time of gratitude and goodwill to each other. May we emerge from this year strong and united!

Happy holidays to you and your loved ones. Carpe diem!

Shyam Kamath

Dean, CSUMB College of Business

June 19, 2020

Dear College of Business Students and Colleagues,

The events of the last three weeks have been deeply disturbing and personally very challenging and disappointing. The horrific murder of Geroge Floyd, the nationwide protests that have engulfed our great country as a result and the terrible scourge of the COVID-19 pandemic have led me to think about our country, our university and the founding visions of both institutions.

The question we all need to be thinking about comes from a speech by one of our country's greatest leaders and healers, "Where do we go from here?" Therefore, I thought I would share some of the greatest speeches of Dr. Martin Luther King Jr. whose voice for justice and coming together has been unsurpassed in this nation and perhaps the world. I have garnered great solace and hope from his soaring words and his vision of the shining city of justice, peace and love on the hill that should mark all of our and mankind's best endeavors.

I hope you will reflect on Dr. King's inspiring words as we work together to restore justice, peace and sanity in our fractured and battered world.

I also provide you with one of the greatest historical presidential speeches ever made by President Lyndon Johnson after the Civil Rights Act had been passed in 1964. This speech became the basis of the 1965 Voting Rights Act. President Johnson spoke just after the bloody events of March 7, 1965 in Selma, Alabama where Civil Rights marchers were brutally beaten by the police. The slogan of the Civil Rights movement became the title of his speech.

Please see the links above to the speeches referenced in this message.

Peace and Justice.

Warmly,

Shyam Kamath, Ph.D.

Dean, CSUMB College of Business

March 19, 2020

Dear College of Business Students and Colleagues,

As the Coronavirus situation unfolds, I want to assure you that CSUMB has a strong and engaged administration and a sound process for dealing with the developing situation.

For the most complete information and latest updates, please check the "COVID-19 Information" tab at the top of the CSUMB.edu homepage on a daily basis. This will be the primary source of information from CSUMB on COVID-19 developments. Here you will also find the Center for Disease Control (CDC) guidelines for prevention, including frequent hand-washing and avoiding touching your eyes, nose, and mouth. The CDC also recommends you stay at home if you are sick or symptomatic and seek medical attention if symptoms worsen.

Finally, please pay attention to any and all emails you receive from the President, Provost or UP on campus regarding the COVID-19 situation. I am confident that CSUMB and all of us in the College of Business will deal with the COVID-19 situation in a thoughtful, rational and impactful way. Thank you for staying the course and continuing the great work you are doing.
Dean's News Highlights
Awards and achievements announced at Fall 2022 COB Faculty and Staff Kick-off
Scott Fausti – Elected as Fellow for the Western Agriculture Economics Association
Angel González – Promoted from Assistant Professor to Associate Professor
Babita Gupta – Appointed to the Governor's Cybersecurity Taskforce
Jenny Lin – Awarded a Fulbright Scholarship
Murray Millson – Emeritus Professor of Marketing
Gary Schneider – Recognized as "Outstanding Accounting Educator" by CalCPA
Pat Tinsley – Emerita Professor of Strategy
Dr. Scott Fausti – Western Agricultural Economics Association (WAEA) Fellow
June 28, 2022 – Professor Scott Fausti was recognized as a Western Agricultural Economics Association (WAEA) Fellow for his contributions in the field of agricultural economics. The award was presented by WAEA President, Glynn Tonser (R), at the association's annual meeting in Santa Fe, NM. Dr. Fausti is a professor of agribusiness and Professor Emeritus, Dept of Economics, South Dakota State University. He is a faculty lead for the BSBA program's agribusiness concentration and CSUMB's Agribusiness Club advisor. Dr. Fausti regularly publishes his research in highly ranked academic and industry journals. View his bio and selected works here.
Dr. Paige Viren leads a team of researchers to examine climate change and tourism
Dr. Paige Viren, Executive Director of the Sustainable Hospitality & Tourism Program, recently led a team of researchers from CDUMB, San Francisco State University, and Texas A&M that partnered with the United Nations World Travel Organization (UNWTO) to examine climate change and tourism. The research team published a report titled, "Frequent Travelers, Climate and What to Do: Travelers Share Their Thoughts." Read details about the findings here.
SPRING 2019
Every year in March, California State University, Monterey Bay's College of Business, College of Health and Human Services, and the School of Computing and Design in the College of Science organize the Ethics and Responsible Business Forum. This free event is open to the public and draws between 300-500 people from the campus and greater Monterey Bay area community.
The forum's theme this year is "Is Cannabis "Good" Business?" The 17th debate in this series will feature high-profile experts as keynote speakers and panelists. The audience will have an opportunity to join the discussion by submitting questions for the debate moderator to pose to the speakers.
A study conducted by our own Sustainable Hospitality Management students revealed $84.4 million in positive economic impact on Monterey County by the WeatherTech Raceway Laguna Seca. We're proud of this impactful contribution by our students and the program's executive director Dr. John Avella and faculty Dr. Roberta Atzori and Dr. Angel Gonzalez. Learn more.
College of Business Showcase - May 2, 2019
Save the date and join us for the College of Business Showcase where we will honor the hard work and achievements of our graduating seniors, outstanding alumni, and recognize exemplary leadership in our local community. Sponsorships are available and help ensure all of our seniors will have the opportunity to attend this gala event.
Congratulations to our faculty, staff and wonderful students on getting our Initial Self-Evaluation Report (ISER) approved on December 27, 2018 by AACSB, the world's leading business school accreditation organization. The AACSB's Initial Accreditation Committee had only four recommendations for improvement and moved up our accreditation process by one year. Our accreditation leadership, faculty and staff deserve great kudos for this fine achievement!
The upcoming spring semester promises to be an exciting one focused on student success, faculty excellence and service. The current four student associations will be joined by two more - the Sustainable Hospitality Club and the Human Resources Club. Students are encouraged to join a club and enjoy fun events and make connections. They will be your real-world support team and belongingness organizations.
The 2nd Monterey Bay Sustainable Hospitality Summit on January 11 was a huge success, sparking vital discussion on innovative ideas applicable to our region and beyond. And the regional Monterey Bay Startup Weekend on January 25-27 had over 80 participants with 13 new startups. View our Events/News page and mark your calendars for the many exciting activities planned for this term.
Photo by: Andy René Tran
This year's Monterey Bay Startup Weekend on January 25-27 had over 80 participants with 13 new startups.
FALL 2018
We're very proud to announce that our Sustainable Hospitality Management program was ranked among Study.com's Top 50 Hospitality and Tourism schools nationwide, thanks to the great work by Executive Director Dr. John Avella and faculty, whose efforts continue to grow enrollment and deliver excellent experiential learning to our students. Dr. Avella and his team had a very busy fall, starting in August when 15 HOSP students worked on the Pebble Beach Special Events Management Team for the Concourse d'Elegance (photo below). The HOSP team hosted 85 high school ProStart students, participated in the Meals On Wheels benefit and the Arthritis Foundation Jingle Bell Run, and took the lead in organizing the Monterey Bay Sustainable Hospitality Summit.
ProStart is a 2-year program on Culinary and Hospitality skills. In California, there are 139 ProStart high schools with 9,000 students. In November, 85 ProStart students visited CSUMB to learn about our Sustainable Hospitality Management program and tour the campus. The counselors and teachers that accompanied the students gave very positive feedback. The HOSP team will be attending the March 2019 California ProStart championship in Pomona, where they will be awarding scholarships to the ProStart winners.
One of the area's delightful charity events is the Meals on Wheels benefit at Pebble Beach, held on November 18th. The highlight of the event is the tablescape design, which includes exquisite flowers and decorations. Our fabulously creative Sustainable Hospitality Management student Vincent Encarnacion worked with A'viands Campus Dining Catering Director Jerry Carter, to decorate Rancho Cielo Youth Campus Executive Chef/Chef Instructor Estavan Jimenez's table (right).
Hospitality student Nicole Veles served on the planning committee as volunteer coordinator for the Arthritis Foundation Jingle Bell Run on December 8th in Pacific Grove. The event attracted a total of 1,335 participants, including 127 volunteers, and raised over $136,000.
The Monterey Bay Sustainable Hospitality Summit is slated for January 10-11, 2019. This event is produced by the Monterey Bay Ecotourism Region (MBETR), a unique initiative led by CSUMB's Sustainable Hospitality Management program. MBETR is composed of public and private partners from the Tri-County region. This event will bring together over 200 hospitality, ecotourism, and wellness leaders for an intensive discussion of issues related to the development, integration, and implementation of sustainable practices in the hospitality industry.
Beautiful table design by HOSP student and CSUMB's A'viands catering director at Meals On Wheels benefit.
On December 6th we received the great news that our Sustainable Hospitality Management Program had been ranked among the top 50 hospitality and tourism programs in the country by Study.com. This is a significant accomplishment for a program in its third year. CSU Monterey Bay was selected based on academic and career resources for hospitality and tourism students, the quality of education in hospitality and tourism, and the outstanding faculty, among other criteria. We are deeply honored for this recognition and we credit our great students, faculty, and staff for his honor.
FALL 2018: The College of Business's Institute for Innovation and Economic Development (iiED) recently held two major events fostering economic vitality and innovation.
On October 30th, the iiED held a startup investment symposium, co-sponsored with the Monterey Peninsula Chamber of Commerce, called the Startup Investment and Community Capital EXPO.
And on Nov 2nd-4th, the iiED held it's 7th annual Hackathon with the theme: "Tech Save America." Read more about these incredible events below.
October 30th: Startup Investment and Community Capital (SICC) EXPO was co-chaired by Dean Kamath and Professor Brad Barbeau and had over 150 attendees. Professor Barbeau was Master of Ceremonies and both he and Dean Kamath chaired panels. The SICC EXPO featured concurrent panels on Emerging Opportunities in the Agribusiness Supply Chain; Emerging Opportunities in the Sustainable Hospitality, Ecotourism, Eco-recreation and Wellness; Community Capital Pitches; and Community Capital Investors. Five startups presented to a panel of 6 investors at the conclusion of the morning's program. Doug Ericsson, founder of the Santa Cruz Tech Meetup and serial entrepreneur presented the morning keynote on Zentrepreneurship. The lunchtime keynote was delivered by Bethany Mayer, Executive Partner of Siris Capital and former CEO of Ixia, Inc., which she sold to Keysight Partners for $1.78 billion. Bethany is a graduate of the COB's MBA program, class of 2011. The afternoon Business Solutions EXPO featured six concurrent panels on topics of business and workplace management tools to improve productivity and performance. Over 15 organizations participated in the EXPO.
Dr. Shyam Kamath, Dean of the College of Business
Dr. Brad Barbeau, Executive Director of the Institute for Innovation and Economic Development
Bethany Mayer, Executive Partner of Siris Capital
November 2nd - 4th: The 2018 CSUMB Startup Hackathon had 51 participants, working in 12 teams over the weekend to develop technology to solve pressing social problems: "Tech Save America." This was our seventh CSUMB Hackathon; the series was begun in 2012 by Professor Eric Tao in the School of Computing and Design and founding director of the Institute for Innovation and Economic Development.
This year the participants were given the charge of developing technology to address one of four pressing social issues: climate change, natural disaster management and recovery, fake news, and the opioid crisis. Fifteen of the participants pitched ideas and the 51 students organized themselves into 12 teams to work through the weekend to develop their solutions. The participants were supported by a team of 12 coaches (comprised of business leaders and instructors in technology) who helped them solve design, strategy, and technology challenges.
On Sunday afternoon, the teams demonstrated their projects in a Hackathon Showcase. Four judges examined the projects and spoke with the teams, and awarded the following accolades:
Lie Detector Team
First Place Winner
Disaster Response Team
Second Place Winner
VolunteerMe
Third Place Winner
Pyro Sens Team
Special topic award for national disasters
Polr Team
Special topic award for elections
"Tech Save America" Judges
L to R: Andrew Lawson, Dean, College of Science; Bryan Banks, CEO, Kiptraq; Miguel Lara, Professor of Computer Science; Fred Cohen, Kieretsu Forum/Management Analytics
The Hackathon provides a great opportunity for students to apply the skills they have been learning to solve real-world problems; in the process, they also learn new skills and learn the importance of the skills they have. It also provides an opportunity for businesses to invest time and resources towards supporting tomorrow's entrepreneurs. Congratulations to the participating students and winning teams! And special thanks to our sponsors, volunteers, coaches, and judges.
October 1st, 2018 - This year's Greater Vision focuses on The Farm of the Future: Agricultural Careers in Energy, Sustainability, and Technology.
Agriculture can open a world of career possibilities, and the demand for professionals in every area is high. You'll have a unique opportunity to hear from many agriculture industry executives and College of Business community partners. I encourage you to attend this event on Wednesday, Oct 3rd, 8am-1pm, in the University Center Ballroom, and learn about the new and exciting careers in agriculture.
September 28th, 2018: CSUMB's MBA Focuses on Responsible Business
"By completely redesigning and rebranding our MBA as the Responsible Business MBA in Fall 2019 we will be a unique program that trains MBA students to become managers who understand the complexities of decision-making in the 21st century."
- Dean Shyam Kamath
Read more in Dean's Kamath's interview with Becky Eldredge here:
September 6th, 2018 - Welcome to the 2018-19 Academic Year!
As another exciting academic year begins, I want to warmly welcome our new and continuing students, faculty, and staff to Fall 2018 at the College of Business! I wish you all the very best for a wonderful and rewarding year ahead.
Our highest priority is student success. Being a Business Otter is a special thing - it means resilience, determination, grit, grace, and success at work and play. Our commitment is to provide our support and encouragement as you reach for the academic, career, and life goals you have set for yourself. Carpe diem!
We look forward to an exciting year ahead!
Sincerely,
Dean Shyam Kamath
The Close of Another Exciting Academic Year

It is exciting to close another academic year ending on a high note! Congratulations to our 326 undergraduates in the BSBA and BSSHM programs and the 88 graduates of our MBA program. Our largest cohort of undergraduates ever and one of our largest MBA cohorts! We celebrated their success with a wonderful Business Showcase on May 2. Special congratulations to the best student award winners in the BSBA, BSSHM and MBA programs. Kudos to the award winners of the Business Leader of the Year (Kevin Murphy, CEO of Driscoll's), Community Leader of the Year (Tammy Blount, President and CEO, Monterey County Convention and Visitors Bureau) and Distinguished Alumni of the Year (Bethany Mayor, former CEO, Ixia Inc., MBA 2011). A delightful and fun-filled event! Congratulations to the Business Otters Class of 2018! Salud!

Monterey Bay Startup Challenge - The Finale

May 11, 2018 - As we gear up for the commencement ceremonies on May 19, we will be hosting the 7th Monterey Bay Startup Challenge on May 12 at the CSUMB@CityCenter (formerly the Steinbeck Center) in Salinas with startups and teams competing in the Otter Tank Venture and Main Street divisions. Over $25,000 in cash prizes will be awarded at this event. This high-octane event has produced successful companies that have gone on to commercial and financial success locally, regionally and nationally. In addition, we will be capping off a very successful year for the COB by submitting our initial self-evaluation report to AACSB International in June as a key step in obtaining the the prestigious AACSB accreditation currently held by just the top 5% of business schools worldwide. Go business otters!

Some Achievements of the 2017-18 Academic Year

17 students earned the SAS Business Analytics Certificate

May 7th, 2018 - Congratulations to the first group of student in the College of Business to earn this valuable certificate! For more information, visit the webpage: SAS Business Analytics Certificate (Statistical Analysis System).

Ashley James
Benjamin Cardenas
Cynthia Garcia
David Reische
Gabrielle Kulakova
Guillermo Banuelos Rodriguez

Henryk Ventura
Itzel Pinon Dominguez
Joseph Karels
Joshua Boyles
Juan Miranda
Karla Corres Luna

LaurieAnne Bates
Natalie Lenzi
Suzanna Salazar-Perez
Sydnee Masuen
Yvette Schoutens

Sustainable Hospitality Management Milestones

22 students achieved the distinction of Certified Interpretive Host from the National Association of Interpretation (NAI) as part of the HOSP 473 Ecotourism & Stewardship class.
The College of Business celebrates the signing and launch of the Weathertec Laguna Seca Sustainability Impact Study by the Sustainable Hospitality Management Program.
Thanks to the efforts of Dr. John Avella, executive director of the sustainable Hospitality Management program, and Professor Roberta Atzori, the College of Business signed an agreement with the Pebble Beach Company for COB Hospitality students to serve on the Special Events Management Team (SEMT) as VIP Student Hosts at the prestigious Pebble Beach Company Concours D'elegance. Students who will be Juniors and Seniors in the fall, apply in the spring semester to be selected for the fall BUS 498 Internship class, where they can earn up to 6 units, while providing a fantastic opportunity to solidify and showcase skills they've acquired.

Unique Study Led by Dean Kamath and Prof. Brad Barbeau for City of Monterey

May 11, 2018 - This year saw the completion of Hard and Soft Asset Inventory for the City of Monterey in partnership with the Middlebury Institute of International Studies in Monterey (MIIS) as a first-time assessment of the assets of the city and the surrounding region. The study was led by Dean Kamath and Professor Brad Barbeau and showcased the unique work of Drs. Shwadhin Sharma and Chi-Chun Chou in building a first-time SQL database for the City using data visualization, sentiment analysis and big data analysis.

2nd Sustainable Hospitality Development Symposium Planned

March 26, 2018 - The Monterey Bay Ecotourism, Eco-recreation and Wellness Region (MBETR) Strategic Working Group (SWG) met at the Poppy Hills Golf Course Restaurant on March 26 to discuss the 2nd MBETR Sustainable Hospitality Development Symposium, to be held on November 30, 2018, at the Intercontinental The Clement Hotel in Monterey. The MBETR initiative has been created by Dean Shyam Kamath and SHM Program Executive Director John Avella, to transform and brand the Monterey Bay Region as the leading ecotourism region in the country. The goal is to create economic vitality while preserving and enhancing the beauty of the Central Coast region.

Key individuals and organizations involved in this initiative include Mary Adams, Monterey County Fifth District Supervisor; Tammy Blount, CEO of the Monterey County Convention and Visitors Bureau; Barbara Meister, VP of the Monterey Bay Aquarium; Josh Metz, FORA Economic Development Manager; Rob O'Keefe, VP of the MCCVB; Paul Michel, Superintendent of the Monterey Bay Marine Sanctuary; John Turner, General Manager of the Intercontinental Hotel; Bashar Sneeh, Owner, Dametra Restaurants; Kelly O'Brien, CEO, Tendaji Inc.; Michael Person, ex-COO, Stanford Hospital; Michelle Knight, CEO, Adventures By the Sea, and many other key leaders of the hospitality, recreation, and wellness industries. Read about last year's Symposium at csumb.edu/green.

New COB Student Council Formed

March 26, 2018 - College of Business Dean Kamath, Chair Shockley and representatives of COB student clubs, undergraduate and graduate program representatives met for the meeting of the COB Student Advisory Council (COBSAC) on March 26 at the Gambord BIT Building. The COBSAC has been set up to advise the Dean on key student issues, as well as to provide feedback on the COB's activities and student success initiatives. The eleven student representatives discussed how student engagement and belongingness could be enhanced and through student leadership.

The 16th Annual Ethics and Responsible Business Forum

March 14, 2018 - The topic of this year's forum was "The Ethics of Fake News: Who Controls the Future of Democracy?" This debate-style forum addressed the impact of fake news on the public's understanding of the world and on the proper functioning of democracy. Speakers and panelists discussed the viability of using computer-generated algorithms to root out 'fake news' from genuine reporting and strategies to educate people on how to assess and use different sources of news. The role of governments as the perpetrators of fake news and what can be done to solve this problem was debated and audience participation was encouraged. The keynote speakers included Renee DiResta, a tech entrepreneur and researcher, and Mark Scarberry, a Professor of Law at the Pepperdine University School of Law. Erik Cushman, publisher at Monterey County Weekly, moderated the Forum. Over 300 COB students, faculty, and members of the community attended the event. The event is produced in collaboration with the College of Arts, Humanities and Social Sciences and the College of Science.

Startup Monterey Bay Tech Meetup at New Venue in Pacific Grove

March 13, 2018 - Brad Barbeau, Executive Director and Mary Jo Zenk, Operations Manager of the Institute of Innovation and Economic Development (IIED) conducted the monthly Startup Monterey Bay Tech Meetup at its new venue at the Monterey Bay Incubator in the American Tin Cannery at 125 Ocean View Boulevard in Pacific Grove for entrepreneurs and funders to meet to discuss new startups and funding projects that will continue to build the tech eco-system of the region. The Meetup meets on the second Tuesday evening of every month from 6-8 p.m. at the Monterey Bay Incubator. Aspiring entrepreneurs, entrepreneurs with startup projects/proposals, angels, and local funders are encouraged to attend this monthly meeting of entrepreneurs, funders, and technologists to energize the region with new startup and companies and to successfully launch new enterprises.

Focus on Student Success

Friday, March 9, 2018 - College of Business held its second Student Learning Initiative Workshop focused on Rigor and Student Success in the Classroom. Dr. Pat Tinsley McGill, Director of Assessment, led the workshop for full-time and part-time faculty members. Faculty worked in groups to prioritize strategies to clearly communicate and implement rigor in the classroom. Dean Kamath led a discussion on "Moving the Rigor Conversation to the Next Level" where faculty provided ideas and strategies for embedding critical thinking throughout the curriculum. The first Student Learning Initiative Workshop was held on February 2, 2018. Monthly workshops will be held to continue developing strategies to promote rigor and student success.

Dean Kamath Joins Hope Collaborative Board

November 2017 - Dean Kamath was invited to join the board of the Hope Collaborative in Bedford, MA a non-profit that focuses on leadership development for disadvantaged children and youth. The Hope Collaborative is a Massachusetts 501(c)(3) organization that empowers disadvantaged youth with a proven set of leadership development workshops to vest them with a fighting chance. Last year, he keynoted at the 1st Harvard Conference on Corporate Social Investment at Harvard University and will be participating and co-chairing the 2nd Harvard Conference on "Celebrating Hope, Community, and Human Excellence."