COB Clubs
Join a club to connect with other students and take advantage of opportunities to network, learn, and grow personally and professionally!
Agribusiness Speaker Series: RDO Equipment Co

The Agribusiness Club will have guest speaker Frank Garcia, former Account Manager of RDO Equipment Co. He has multifaceted expertise in large scale conventional and organic vegetable agriculture.

Agribusiness Club Speaker Series

Join us for our exclusive Agribusiness Club Speaker Series to hear about pressing issues impacting agribusiness. These events offer unique opportunities to network with and learn from industry professionals and to connect with other students.

Management and Labor Organizations

March 29, 2018 - The CSUMB Agribusiness Club hosted a guest speaker event on campus. The Club invited Mr. James Bogart and Mr. Cesar Lara to present on "Management and Labor Organizations". Mr. Bogart is the president of the Growers Shippers Association and Mr. Lara is the Executive Director of the AFL-CIO workers union for the central coast. The meeting attendees included club members, students from a variety of majors, and a group of high school students from Everett Alvarez High School in Salinas. Jim and Cesar addressed a number of local labor issues in agriculture, which included housing, wages, and the growing labor shortage of agricultural workers in the Salinas Valley.

2nd Annual Business Outlook Forum

Wednesday, April 25 - This year's event will inspire students as five alumni share their stories on transitioning from college student to career professional.

Hiring COB Representative to Associated Students

Apply to represent the College of Business students in the Associated Students, your student government! Hiring begins April 16th and applications are available at csumb.edu/as.
Business Technology Club Hosts Emerging Technology Speaker Series
Student Club at College of Business takes Initiative to Discuss Emerging Technology with Industry Professionals
November 19, 2021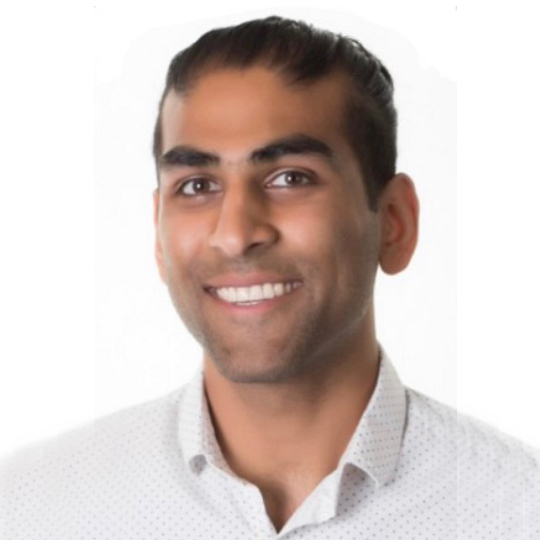 The Business Tech Club hosted its third guest speaker discussion on November 19 with Vishal Arya, a UC Berkeley grad and a Business Analyst at Facebook (Meta). During the first half-hour of the discussion, Vishal explained how pursuing his current role was driven by a long-term vision to help mitigate climate change during his career. "When I set out to apply for business analyst roles, I was thinking more so about the skills I would be acquiring during my time there and how the experience would aid my journey in the grand scheme of things," Vishal shared, "a quote from the WMO that has always stuck with me is, 'we are the first generation to fully understand climate change and the last generation to be able to do something about it."
"I try to imagine the impact I want to have during the last ten years of my career— when I am at my most experienced, and then I try to work backward from that point; that is what has led me to pursue a role at an influential company like Facebook."
Vishal also shared an excellent resource for students in the chat called the 80,000 Hours Organization, a non-profit designed at the University of Oxford to support students and recent graduates in their quest to build careers that effectively address the world's most pressing problems.
During the second half-hour of discussion, students engaged in Q&A with Vishal, asking questions related to the interview process at Facebook and what an average workday looks like in the role of a business analyst. Vishal emphasized how often he uses the SQL language in his position, which was the perfect complement for the students from BUS469 who attended the event. In addition, Vishal highlighted how making connections and getting involved in student leadership opportunities helped him grow into the professional that he is today.
Speakers from earlier in the semester included Nelly Guerra, a first-generation AgTech research scholar from UC Davis Graduate School, and Ira Steele, a University of Alabama graduate and IT Account Executive from SHI Inc., the most prominent women and minority-owned tech enterprise in the U.S.
The club's event featuring Nelly Guerra, was initiated by The Business Tech Club, in collaboration with the COB AgriBusiness Club. Guerra, a Graduate Research Fellow at University of California, Davis, shared insights on her journey to pursue agricultural research at graduate school and then shifted the conversation to discuss how robotics, data processing, and IoT have enhanced agricultural processes—allowing farmers to maximize their production and feed more people. The event took place just four days before Greater Vision 2021 and the group discussed various topics pertaining to precision agriculture in the Salinas Valley.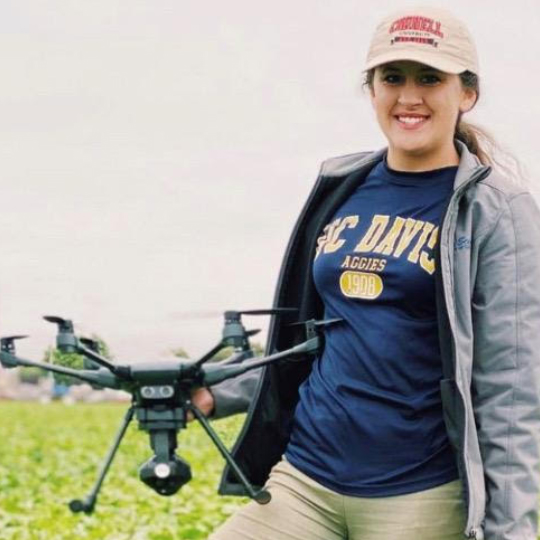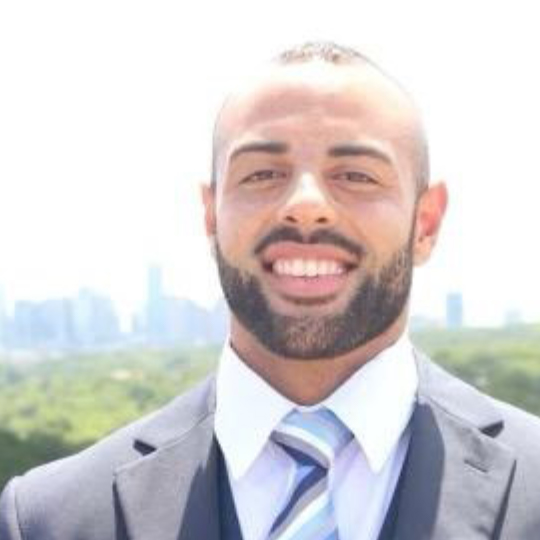 Guest speaker Ira Steele joined the Business Tech Club on campus in October. Ira, a former sales coach, engaged the attendees in a two-hour conversation that covered a wide variety of topics. Starting with his personal journey, Ira explained how he worked his way from a restaurant server to an account executive at a large tech firm. Although new to his current role, Ira demonstrated what conversations he would have with clients while in his most recent position as a Strategic Alignment Specialist and IT consultant. The remaining portion of time was dedicated to interesting conversations about the work-from-home movement and several case studies of how blockchain technology has been applied in financial markets around the world. A student who attended the event mentioned in the feedback survey, "I liked how it wasn't as scripted as a normal PowerPoint presentation. We were open to talk about a few topics, and go into as much depth as the audience wanted."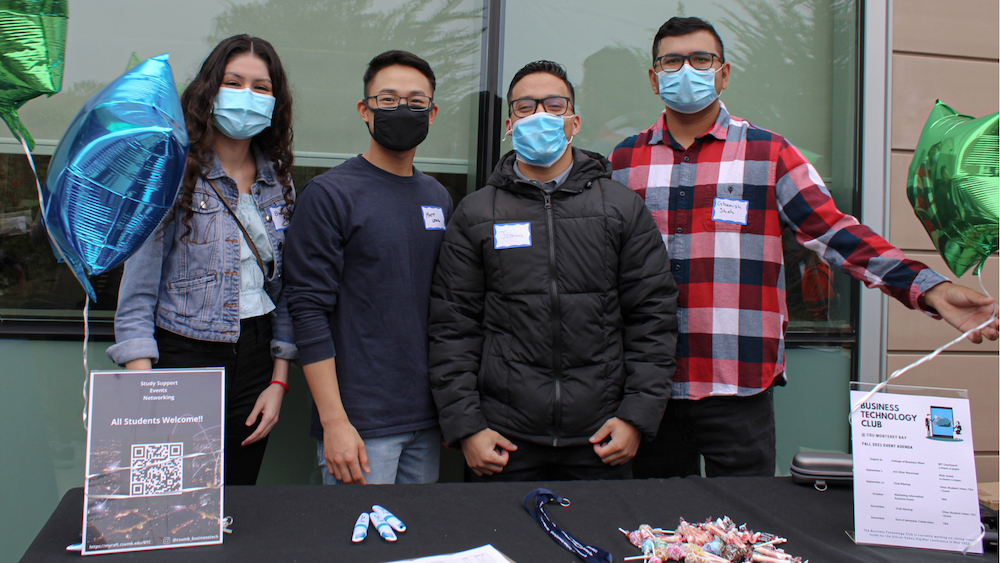 "The common theme of this 'Emerging Technology Series' was that we chose topics that were related to how newly developed technologies are being applied and re-shaping some of the traditional ways of doing business," explained Smokey Heisey, the BusTech Club's Founder and Co-President. "It's helpful for us to have open conversations about how these technologies can or will impact us in the future, and that was something we wanted to explore."

The Business Tech Club is an active student organization, advised by Professor Mohamed Abouzahra, that provides opportunities for students to exercise their creativity, education, and knowledge related to information systems and technology. More information about the club and how to join can be found here: Business Technology Club (google.com)
The Accounting Society supports the development of three components: integrity, professionalism, and character. We uphold each of these components by learning and doing. Integrity is an essential function needed for the professional accounting world. Professionalism is learned at biweekly meetings where special speakers and presentations prepare students for success in the accounting profession. Character is built through opportunities to engage in community service. Email us for more information: accounting_society@csumb.edu
Our purpose is to expose members to career and educational opportunities in the agriculture industry while creating a network among key stakeholders. Meetings are held at our bi-monthly exclusive Agribusiness Club Speakers Series.
facebook
Alpha Kappa Psi is the world's oldest and largest coed professional business fraternity. The objectives of Alpha Kappa Psi are: To further the individual welfare of its members; To foster scientific research in the fields of commerce, accounts and finance; To educate the public to appreciate and demand higher ideals therein; and To promote and advance in institutions of college rank, courses leading to degrees in business administration.
facebook
Mission: The mission of Business Club is to cultivate a strong sense of community by offering activities, programs, services, advice, and meaningful leadership which promotes campus life, respect, and diversity. Vision: Business Club will educate students about the club by being present at events, meetings, hosting socials, workshops, tabling, and collaborative fun events in order to identify purpose, responsibility, growth/expansion, fiscal responsibility, banquets, and irresistible environment for the community to gather as a whole to make a difference.
NEW for Spring 2019!
Information Systems Society
The objective of the Information Systems Society Club is to inform, innovate, engage, and educate students and society about information systems. We organize events that allow our students to learn about information systems discipline and understand career choices related to it. The club also provides opportunities for the students to exercise their creativity, education, and knowledge related to information systems and technology in the form of various events. Our goal is to reach out to the local businesses, educational institutions, and general people to spread knowledge regarding system, technology, and analytics.
Sustainable Hospitality Club
By organizing tours, hosting meetings with local professionals, and connecting students within the College of Business, the Hospitality Club has become an asset to many students at CSUMB. The Hospitality Club prides itself on creating a community for students who are interested in the hospitality industry and exposing them to opportunities that will bring them closer to their professional aspirations.