Supporting entrepreneurship and innovation in the Monterey Bay region
Event
Upcoming iiED events
Z Hacks - A Hackathon for Everyone!
September 19, 2020 8:30am — 6:00pm
Go to event
Online, Zoom event
At Z Hacks, your project entry can be code, OR any form of ART: a dance, a song, a poem, artwork, a short story, a sculpture, just about anything. Why? Because you care about inclusivity.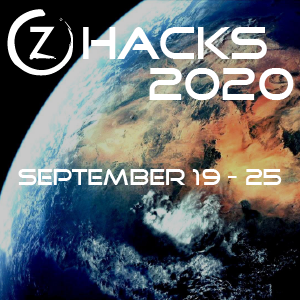 Startup Investment Expo Conference
September 28, 2020 8:30am — 1:30pm
Go to event
Online event: Sept 28-30, 2020. This year's theme combines the two major social concerns of the day: inclusivity and recovery. Hear Guy Kawaski, Congressman Panetta and Ben Jealous speak. Sign up for a free ticket. Attend one or more sessions.
Help us support regional entrepreneurs
The best way to support tomorrow's entrepreneurs is to invest in iiED programs to support regional entrepreneurs. Follow the link below to make your contribution today.
Help Invest in Tomorrow's Entrepreneurs
News
Brad Barbeau, Executive Director of the iiED and faculty member in the College of Business at CSU, Monterey Bay, has recently been promoted to the rank of Full Professor.
The 2020 SICC presents a unique opportunity to pitch to and network with angel and venture capital investors, impact investors, community capital investors, regional banks, and sources of alternative financing. The SICC welcomes scalable ventures looking for seed financing through Series A financing, as well as smaller businesses looking for alternative financing options.
The Winners of 2020 Startup Monterey Bay from the Venture Division, Social Venture, Main Street Division, and Student Division,.
More News
Sign Up for the Newsletter