Business Advisory Council
The Business Advisory Council provides feedback to the College of Business, students, and faculty, and helps raise the profile of the school and its students in the business community.
Members
Gregory Ahn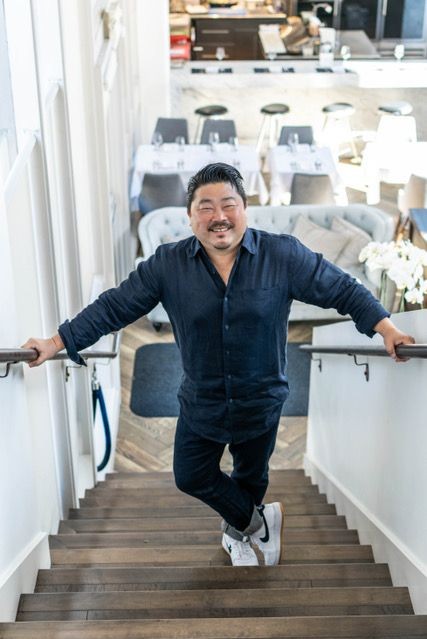 Founder & CEO, Folktale Group
Gregory Ahn is the Founder and CEO of the Folktale Group, which manages the Folktale brand and a growing family of valuable businesses in wine, food, hospitality, and experiences. Founded in 2009, the Folktale Group has grown to encompass 11 national wine brands, 2 wineries, over 400 acres of vines, 4 restaurants, a national sales & distribution company, a special events business, and a craft spirits brokerage. Based in Carmel, CA, the vision of all Folktale Group businesses is to "Make Life More Joyful" for our employees, customers, and stakeholders.
Folktale's Wine business was ranked 4 consecutive years in Inc. Magazine's Top 500/5000 List of Fastest Growing Private Companies in America. Folktale Winery was named the 2016 California Winery of the Year by the California Travel Assoc. Seventh & Dolores Steakhouse was named Top 100 Restaurants in America by Wine Enthusiast Magazine in 2019.
Greg received his undergraduate degree from Trinity College and has master's degrees from Columbia Graduate School of Business and the University of California, Berkeley. He lives in Carmel, California with his wife and 3 children. In February 2020, Greg Ahn became a member of the Business Advisory Council for the College of Business at CSUMB.
Luis Alvarez
President & CEO, Alvarez Technology Group, Inc.
Luis Alvarez has spent almost 14 years growing his award-winning company, Alvarez Technology Group, Inc. (ATG), into the premier information technology services company on the Central Coast. Starting as a one-man operation serving Salinas, CA, ATG now employs over 35 professionals who provide IT support throughout California. He is a much sought-after speaker and writer and serves on the advisory board for several technology vendors and partners. Prior to founding ATG, Luis was a partner in another technology startup that he and his partners sold in 1999. He spent 23 years on active duty and in the reserves in the United States Air Force, serving all over the world but primarily in West Berlin, Germany during the Cold War. He is married to Ronni and has two daughters from his first marriage, Lea and Dana, as well as a brand new granddaughter, Alice. Throughout the last decade, Luis has volunteered and served on the boards of numerous non-profits, including the Salinas Valley Chamber of Commerce, Old Town Salinas Association, and the Monterey Bay Area Chapter of the American Red Cross. He is president-elect of the Board of Directors of the Monterey Jazz Festival and past president of the Rotary Club of Salinas.
John Avella
Executive Director of Sustainable Hospitality Programs, College of Business at CSUMB
John's background includes forty-five years of human resource development and operations experience in the hospitality industry. He has been Vice President of Human Resources for Marriott Corporation, The Rainbow Room, and Windows on the World. He was also the Human Resource Director at the 2002 Olympics for all food service facilities. He also worked for the Cleveland Browns Stadium to open their upscale food facilities in 1999 and has been the Director of Human Resources for the US Tennis Open food facilities. John is presently the Executive Director of Sustainable Hospitality Programs at Cal State University at Monterey Bay. John is in the process of developing a degree in Sustainable Hospitality Management. He is also President of EQ International Perspectives (New York and Monterey) their clients include: Google, Coca-Cola, Toyota, Columbia University, New Jersey Restaurant Association, Sony Pictures, and Metro-North Railways to mention a few. He has a Doctoral degree from Columbia University, with a concentration in Adult and Organizational Learning. His research focuses on the application of Emotional Intelligence to Guest service training. He has developed a training/behavior change process that creates Guest/Staff Loyalty and enhances emotional competence. Dr. Avella has spoken nationally and internationally about the application of Emotional Intelligence to Customer loyalty and leadership. John is also a Master Trainer for EQi 2.0 and 360, the most validated assessment instrument that measures Emotional Intelligence skills. John has also coached senior executives from many national and international organizations. He is a member of the Board of Directors for The California Travel Association and the Monterey County Hospitality Association. John has also competed nationally and internationally in Triathlons for the past 24 years.
Michael Briley
Managing Partner, Hayashi Wayland
Michael Briley began working at Hayashi Wayland in 1988, and today serves as Managing Partner. He spends the majority of his time guiding the firm's operations and long-term strategy. Mike also does considerable work in the audit arena for non-profit and for-profit clients and provides tax and consulting services. He is a member of the AICPA and CalCPA. Outside of work, Mike shares his talents with educational organizations. He served as both Treasurer and Chair of the Finance Committee for the Hartnell College Foundation. He has also worked with CSUMB's School of Business in developing an accounting concentration at the university. In 2011, CSUMB honored Mike with their Business Leadership Award. Mike received a Bachelor of Science in Business Administration with a concentration in Accounting from California State University, Fresno. He's been married to his wife Ann for more than 29 years, has five children, and a full life. A former aspiring musician, Mike now enjoys listening to his children play music, rooting for the Giants and 49ers, and relaxing in the Sierras.
Tom Bryan
Former CFO, Taylor Farms
Tom Bryan was born in Jefferson, Georgia in June 1953. After high school, he attended Duke University and graduated in 1976 with a BA in Management Science. After working for 2 years in banking in Atlanta, he went to the Wharton School of the University of Pennsylvania and graduated with an MBA in Finance in 1980. Tom and his wife Julie were married in 1980, and their 2 children are now 36 and 38 years old. After receiving his MBA, Tom returned to commercial banking for 6 years at which time he left to take a position with Dole Vegetables in Salinas in 1986. He has been in the produce industry since then with Dole, Fresh Express, and with Taylor Fresh Foods as its CFO for 25 years. As of January 31, 2020, Tom has retired as CFO from Taylor Fresh Foods.
Gill Campbell
Former CEO of Mazda Laguna Seca Raceway
Gill Campbell joined Mazda Raceway Laguna Seca in 2001 as the facility's CEO and General Manager. Overseeing a staff of 30, Mazda Raceway Laguna Seca hosts five internationally-recognized motorsport events each year. Under Campbell's guidance, the Sports Car Racing Association of the Monterey Peninsula, the not-for-profit organization that manages Mazda Raceway, has undergone major improvements and received countless awards. She has overseen a $22 million construction project, resulting in state-of-the-art pit row suites and garages, information Trylon tower, and the Red Bull Energy Center. Campbell serves as the president of the Road Racing Industry Council, a national motorsports organization, and is the organization's first female president. She is a current board member of the Monterey County Convention and Visitors Bureau and the Monterey County Hospitality Association's Economic Development Committee.​
Katy Castagna
President & CEO, United Way Monterey County
Katy Castagna has a Bachelor's degree from Brown University with concentrations in Anthropology and Latin American Studies, and an MBA with an emphasis in nonprofit management from The Anderson School of Management at UCLA. She has over 30 years of experience working and volunteering in public and nonprofit organizations in Southern California and Monterey. She has been with United Way Monterey County since 2004. During that time she has worked in community impact, developing services such as 2-1-1, The Volunteer Center, and the Volunteer Income Tax Assistance free tax prep service. She has also overseen resource development and been responsible for the major donors and grants, as well as general operations. Since July 2015 she has served as President and CEO of United Way Monterey County and is leading the organization's focus on financial stability for families through access to affordable quality child care, housing, and financial literacy. She is a member of the Rotary Club of Monterey and resides with her husband in Monterey, where they raised their two children. As of September 2020, Katy became a part of the Business Advisory Council for the College of Business at CSUMB.
Dave Côté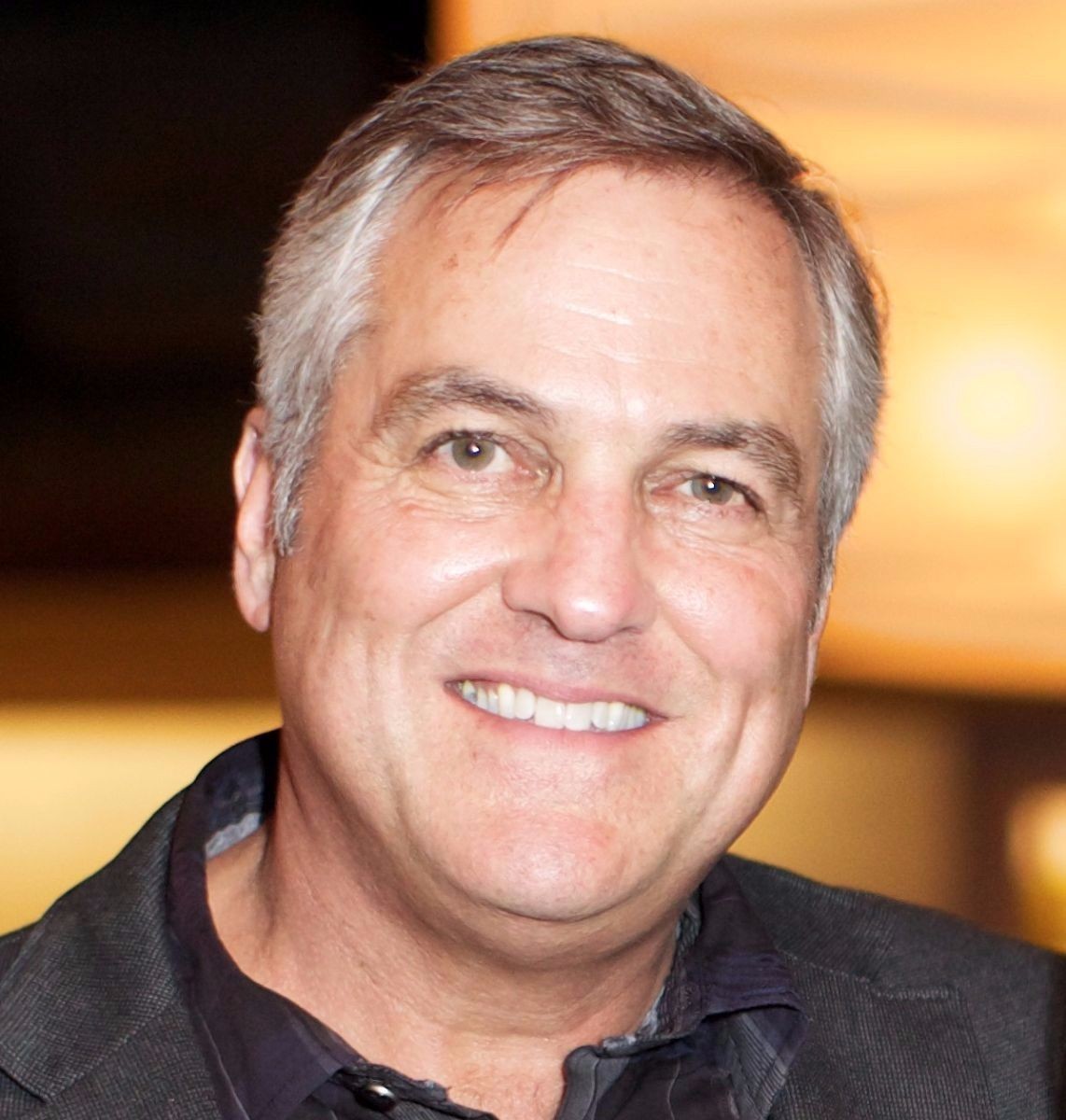 Advisory Board Member, SMarketplace
Former President & CEO, Symmetricom
Dave Côté is an accomplished technology executive, advisor, and investor, with over 30 years of success in growth-oriented, high-technology environments from start-ups to publicly traded companies. He has demonstrated year-on-year success in delivering revenue, profit, and business objectives, exhibiting strong planning skills in creating company vision as well as product and go-to-market strategies. Dave has extensive international and domestic experience with customers, partners, financial/industry analysts, and the press. He is a hands-on leader experienced in building winning leadership teams and company culture focused on urgency, transparency, and results. Dave is currently on the Advisory Board of start-up SMarketplace, which is bringing digital efficiency and big data analytics to shopper marketing. Dave was the Chairman of the Board of Directors for Wave Systems, a security software company. Prior to that, Dave was the CEO and President of publicly-traded Symmetricom, the leader in precise timing for communications, government, and enterprise, from 2009 to 2013. Dave served as CEO and president of Packeteer, a publicly-traded communications company specializing in WAN optimization, from 2002 to 2008 when it merged with Blue Coat. From 1997 to 2002, Dave was General Manager and Senior Vice President, Worldwide Marketing for IDT, where he founded and grew a major new division and executed a successful repositioning of the company. Previously, he held marketing leadership positions at ZeitNet (sold to Cabletron) and earlier at SynOptics (Nortel Networks). Prior to that, Dave spent ten years at Apple Computer in a number of marketing roles.
Sharon Crino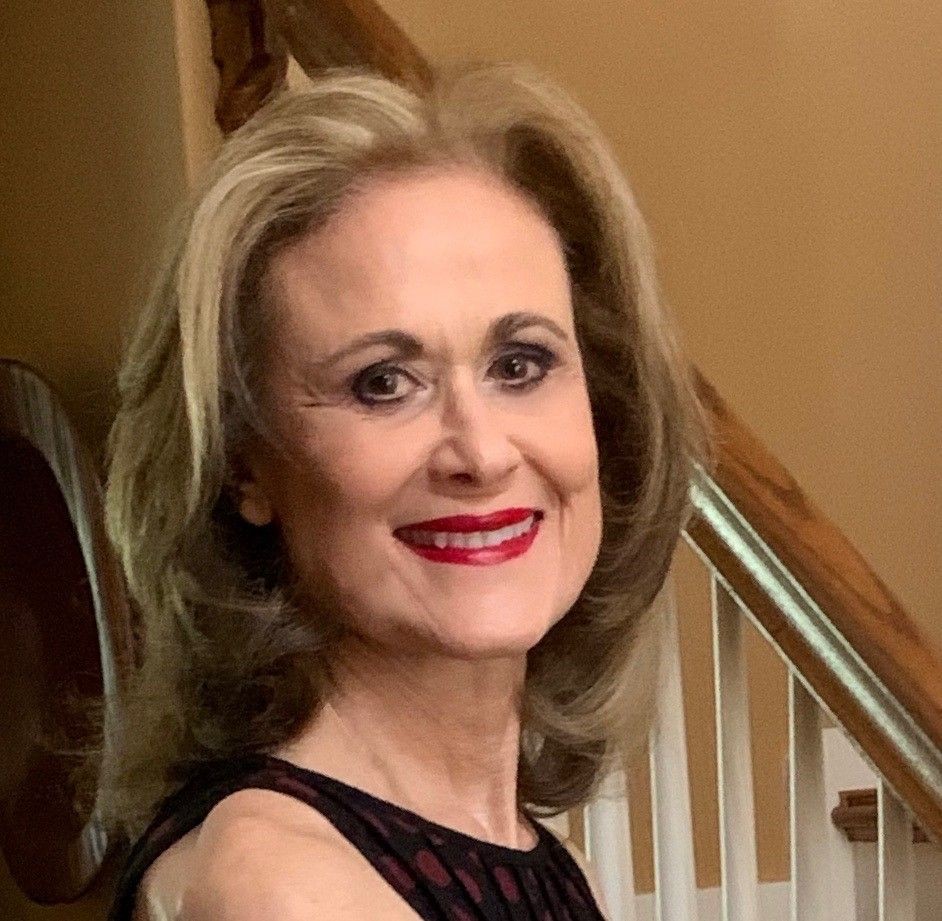 Former Vice President & General Manager, Eastman Kodak
Ms. Crino is a retired Executive from Eastman Kodak Company. During her 30-year career at Eastman Kodak, she held several senior management positions. Most notably, she served as General Manager, Health Imaging and Corporate Vice President, Eastman Kodak. Ms. Crino led the digital transition of Kodak's second-largest business for Europe, Pacific, Middle East, Asia, and Russia, including 50+ countries. During her tenure at Eastman Kodak, Ms. Crino acted as the executive liaison to the European Union for Eastman Kodak's European Business Units.
After leaving Eastman Kodak, Ms. Crino held senior management positions at the American Red Cross, Monterey Peninsula College, and CASA.
Ms. Crino currently serves on the Business Advisory Board, CSUMB (California State University Monterey Bay) and the CHI Board (Community Health Innovations), Montage Health, Monterey, CA. She is also involved with several local start-up companies and start-up activities.
Previous board positions include Carmel International Film Festival and Tanimura and Antle, Salinas CA.
Richard De Andrade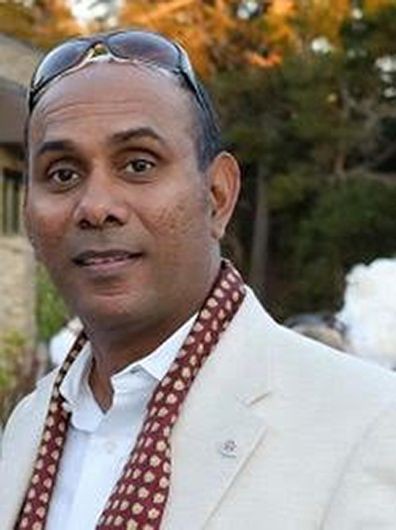 Founder & CEO, Solare Holdings, LLC
Richard De Andrade is an emigre from South America holding several undergraduate degrees. He received his MBA in 1996, from MIIS in Monterey, CA. With currently more than 30 years of experience in finance and business management-related functions, he has provided advisory expertise on aspects of Corporate Governance/Compliance/Audit, Business Consulting, and Advisory consulting to US and foreign companies ranging in revenue size from below $2MM to over $5BN in annual revenue. Richard is currently the founder and CEO of Solare Holdings LLC, a holding company that operates various Solare businesses including Solare Inc., Solare Trace Inc., Solare Capital LLC, Solare Inc., Can Do Funds Management LLC., and the Monterey Incubator. Richard has owned and operated other businesses in past and is also active in the startup and entrepreneurial ecosystems in Monterey, Silicon Valley, and internationally. Richard is also active in several charitable organizations helping children, animals, and the elderly. He has recently been nominated for the Leukemia Lymphoma Society Silicon Valley/Monterey Bay Man of the year to help raise awareness and funding for blood cancer.
Michael Fox
CEO, Goodwill of Silicon Valley
Michael Fox has over 25 years of experience in redefining business processes and penetrating new markets for companies in the wholesale and B2B service sectors. Mr. Fox is an entrepreneurial executive with a strong record of revenue and profit growth through analyzing complex business challenges and developing and executing effective business strategies. As President of M.E. Fox & Company, he was responsible for reversing a three-year decline by acquiring key brands like Snapple and Corona to boost market share as well as negotiating lucrative agreements with SOBE, Red Bull, and Gordon Biersch. Mr. Fox was lead negotiator for a revised Teamster contract that fostered a revenue jump and greater profits from key product lines. Mr.Fox is past Chairman of the Silicon Valley San Jose Chamber of Commerce; San Jose Chamber PAC, San Jose Mineta Airport Expansion Initiative, and West Valley Mission College bond measure. He has held numerous campaign and political advisory positions including finance chair Jim Cunneen for Congress, finance chair Dolores Carr for District Attorney, finance chair Able Maldonado for State Senate, and Mayor Ron Gonzales's kitchen cabinet. Mr. Fox was co-founder and chair of Baseball San Jose. He currently serves as finance chair for Team San Jose, member of the advisory board of the School of Economics and Business at St. Mary's College Moraga, Chamber PAC board, and is a member of the San Jose downtown Rotary Club. He has held numerous leadership roles in local and regional charities and devotes considerable time to fund-raising and charity work. Mr.Fox received his B.A. at the University of San Diego and a Trans Global MBA at St. Mary's College.
Jeffrey Froshman
Financial Consultant, Wells Fargo Advisors
Distinguished Lecturer, College of Business at CSUMB
Jeff Froshman is the "original" faculty member with our College of Business, teaching here since January 1996. He is also one of the founders of this Advisory Board & a past-President. Jeff was designated a "Distinguished Lecturer" by the University in 1998. He founded our accounting program, taught the initial classes, and assisted with the expansion of the accounting concentration to its current level. Over the years Jeff has been on numerous hiring committees, including the one that brought to our University Dean Shyam Kamath. A retired CPA, Jeff is currently a Financial Consultant with Wells Fargo Advisors at the Santana Row office in San Jose.
Juana Gomez
Chief People & Culture Officer, Monterey Mushrooms, Inc.
Juana Gomez is an energetic and accomplished business professional as well as an active and caring community member. Juana is currently leading the Human Resources Corporate Team at Monterey Mushrooms, the world's largest Mushroom grower. Previously, Juana spent 22 years at Earthbound Farm, one of the world's leading organic food brands, and was part of the leadership team at Scaroni Family of Companies, the largest west coast provider of H2A guest workers to the Vegetable and Berry industries. Juana is passionate about children, education, and inspiring others to shoot for the stars. She holds an A.S. in Accounting from Cabrillo College, a Bachelor's in Business Administration with an emphasis in HR from SJSU, and an MBA from CSUMB. Juana has been involved in community outreach from a young age. At 19, she managed a voter registration drive for the League of Women Voters. She has served as an election officer for the Santa Cruz County Elections Department and was elected to multiple leadership roles at Alianza Charter School in Watsonville, including Site Council President, Parent Committee Treasurer and Secretary.
Ray Griffin
Director of Client Services, Sabor Farms
Ray Griffin is the former Director U.S. West Region, Robinson Fresh. He is also a founding partner and the former General Manager of FoodSource, a fresh produce sourcing and supply chain Management Company. With a degree in Agriculture from California State University, Chico, he started out selling produce for Merrill Farms, a well-established grower\shipper in the Salinas Valley of California. He quickly rose to sales manager and was responsible for quadrupling sales during his tenure. He established himself as an expert on global markets and export sales while at Salyer American Fresh Foods, where he served as International sales manager and commodity specialist. Ray later went on to Misionero Vegetables where he served as the North American sales manager. He was the first to introduce Misionero's organic packaged salad line into the Eastern Canadian retail market, a market that had resisted fresh-cut packaged organics until that time. Ray started his career in produce twenty-five years ago and has been affiliated with many industry organizations. After a successful sale of his company to C.H. Robinson Worldwide, a Fortune 300 company in 2005, Ray managed through the integration and is currently responsible for C.H. Robinson's U.S. West region. Managing over 11 locations, including 2 production facilities, he has a dedicated focus on the growth and development of FoodSource\CHR's private label and supply chain management teams. His experience with international trade and fresh-cut packaged organics has had a significant impact on the growth of the company's private-label produce programs in both the retail and food service sectors. Griffin has sat on boards with United Fresh and Fresh Cut Processors. He participates in the Produce Marketing Association. He is active in his local community, supporting Boy Scouts, Relay for Life, and local migrant-worker programs.
Erik Johnson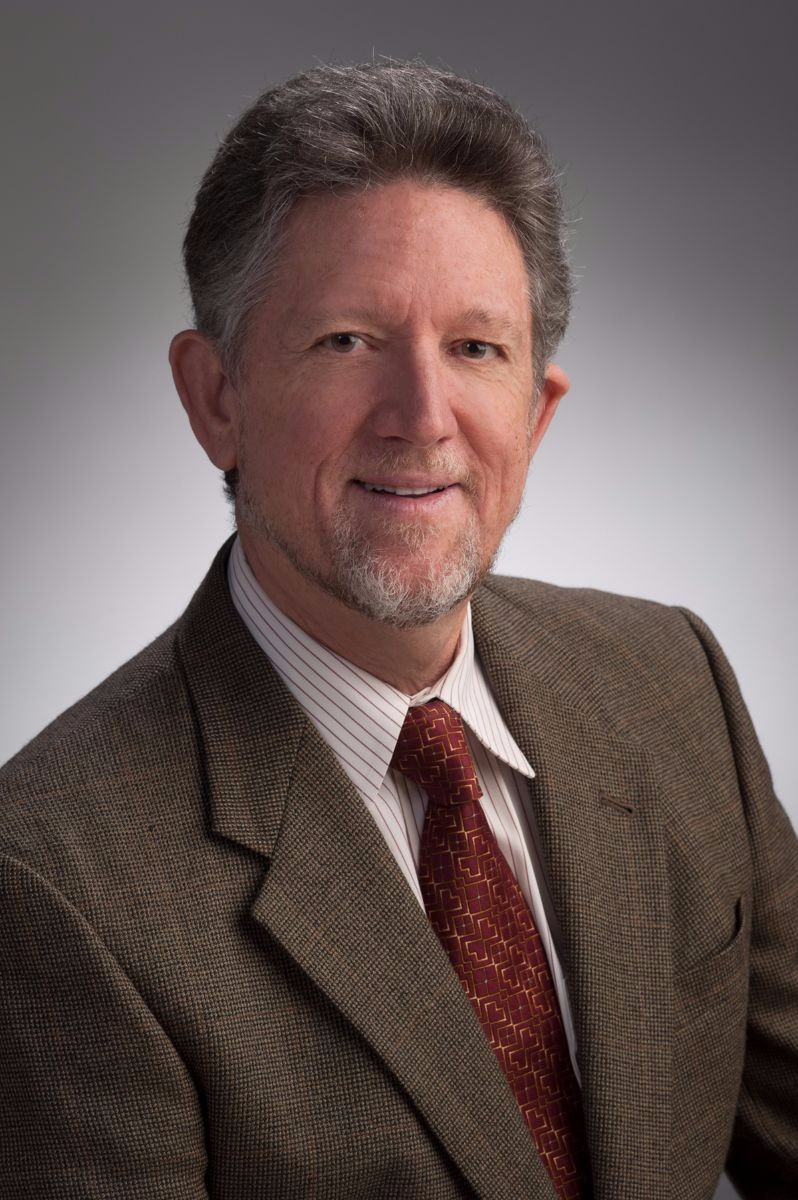 Founder & CEO, Erik's DeliCafé
Erik Johnson is one of three children born in Oakland, and raised in Pacific Grove, to Ray and Dolores Johnson. In 1968, Erik graduated from the University of Oregon with a Bachelor of Science in Business. It was real estate that brought Erik to Santa Cruz County in 1971. However, not long after his move, Erik decided a career in Real Estate wasn't for him. And from there, his ambitions of opening his own business grew. In September, 1973, after making unsuccessful bids on a health food store, ice cream shop and donut shop, Erik purchased a 600 square foot business in Scotts Valley, CA for just $429. With the suggestion of his father and mentor, Erik chose to call his restaurant Erik's DeliCafé. It was very important to Erik, and still is, that the food be high quality, homemade and with very few preservatives. By 1978, Erik added three more delis in Santa Cruz County; Capitola, Aptos and Santa Cruz. With the growth of Erik's business so did his community values. Erik was first asked to join the Dominican Hospital Board in 1984, a Board he served on for 15 years. After all these years, Erik still feels strongly about giving back to the community that supported him and his business. Erik gives back both with his time and through financial donations. He's served on multiple boards and committees throughout the year and donates to a number of organizations and non-profits both personally and through Erik's DeliCafé's "Erik's Gives Back" programs. To this day, Erik still visits and dines at his restaurants a couple times a week. After 41 years in business, Erik still holds many titles at Erik's DeliCafé - Founder, C.E.O., President, and (most important) mentor to not only the many employees that have worked with Erik over the years but also his two children, Brian and Katie, who also work in the family business.
When asked what he is most proud of over the years, Erik answered, "I'm most proud of the values employees learn while working at Erik's. I believe it's important to treat everyone with respect, work as a team, and no matter what, continue to improve and learn."
Shyam Kamath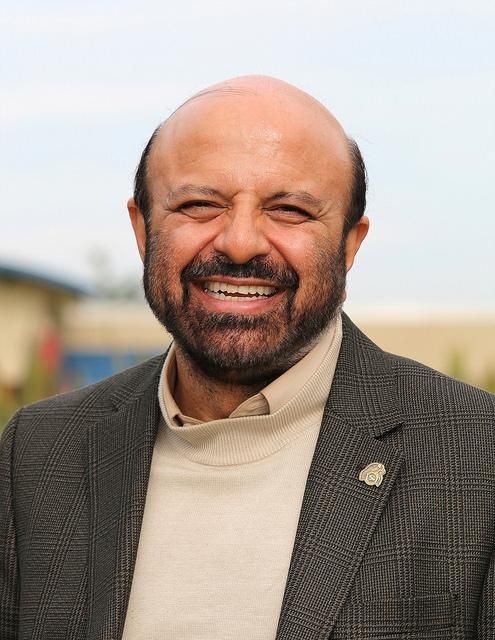 Dean of the College of Business at CSUMB
Shyam Kamath, Ph.D., is an internationally recognized scholar and educator who has gained recognition as a global innovator and expert in the areas of international economics, business management, and business program innovation. He has more than 35 years of experience in international education management, international economic development and management, sustainable enterprise formation, global business consulting and university teaching. His distinguished career has also focused on building programs and institutions that benefit those who are underserved and underrepresented while focusing on economic opportunity and community building. Dr. Kamath is the founding Dean of the College of Business at CSU, Monterey Bay and has held academic and administrative positions at leading universities in the U.S., Canada, Asia and Europe. He is the recipient of numerous teaching and research awards and multiple outstanding professor and educator awards. Previously, he was an entrepreneur as a co-founder of three start-ups, has pioneered a number of academic start-ups and has worked for a national government agency and leading international firms in the energy equipment and consumer goods industries. He has been a consultant to four governments and over 100 companies and non-profits worldwide. He has published over 80 articles in leading peer-reviewed scholarly and trade journals and is the author or co-author of three books. Dean Kamath serves on the boards/advisory councils of the Monterey Peninsula Chamber of Commerce, Rancho Cielo, the HOPE Collaborative (Boston, MA), MBEP's Techno-economic Committee, Whalefest Monterey Bay, Hartnell College Foundation's Strategic Planning Committee and CSUMB's College of Business Advisory Council and Sustainable Hospitality Management Council. He also serves on the advisory board of the for-profit company, LeaderJam as well as the CEO of a Monterey-based non-profit organization. His previous board experience includes serving on the board of a number of technology companies.
Sundar Kamath
Senior Vice President of Technology, Sanmina Corporation
Dr. Sundar Kamath is senior VP (corporate technology) of Sanmina Corp., a $6B global electronics contract manufacturer headquartered in San Jose, CA, with presence in 25 countries. His responsibilities include product design and development, new product introduction and manufacturing technology. He has previously held technology development and product management positions at IBM Microelectronics (E Fishkill NY), and, MicroModule Systems Inc. (Cupertino, CA). He holds numerous patents and has published extensively in technical journals and conferences, and, received his PhD in engineering from the University of Illinois at Urbana-Champaign.
Kathy Kobata
Managing Shareholder, Tostevin Accountancy Corporation
Kathy Kobata began her CPA career with Tostevin Accountancy Corporation and is currently the managing shareholder. She is a graduate of the Haas School of Business at the University of California Berkeley. She is a member of the American Institute of Certified Public Accountants and its Tax Division and The California Society of Certified Public Accountants. She has served on the board of the California Society and was the Monterey Bay Area CPA Discussion Group leader for many years. She currently serves on the board of The CPE Forum of the Central Coast, a professional organization for attorneys and CPA's. She served seven years as the chair of the CSUMB College of Business Advisory Council. She also serves on the Women's Leadership Council at CSUMB and previously was a member of the Planned Giving Council. She is also a member of the Community Foundation for Monterey County Professional Advisor Council.
Lorri Koster
Principal at Koster Communications
Lorri A. Koster is a Principal at Koster Communications, and former CEO and a primary shareholder of Mann Packing Company; a grower, shipper, processor of fresh vegetables headquartered in California's Salinas Valley. Mann Packing is certified as a women's business enterprise through the Women's Business Enterprise National Council (WBENC), the nation's largest third party certifier of businesses owned and operated by women in the US. Lorri was raised in the agricultural industry and is the third generation of her family to work in produce. Lorri has a Bachelor of Arts degree in public relations with a minor in business marketing from California State University, Chico. A "baseball mom" and "Forty Niner Faithful" she resides in Salinas with her husband Tom where she loves cheering on their two boys, Jack and Sam.
Leinette Limtiaco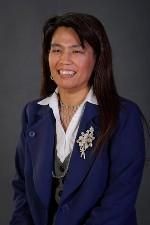 President & CEO, Central Coast Federal Credit Union
Leinette Limtiaco is the President and Chief Executive Officer of Central Coast Federal Credit Union. Leinette has close to 30 years of experience in the credit union industry and started with the then Fort Ord Federal Credit Union in 1985. Leinette began serving as President/CEO in February of 2005, after serving as Accounting Manager since 1996 and training with former President/CEO for a few years leading up to his retirement. Leinette graduated with an AS, Business Administration / Accounting from Monterey Peninsula College; BS in Business Administration from the University of Phoenix; and continuing her Master's in Business Administration also at the University of Phoenix, as well as completion of credit union education at the NAFCU Management Development Institute, and continues to serve as a Notary Public for the State of California. Leinette also serves on several boards for business development for the Credit Union, currently serving as Vice Chair-Finance for the Monterey Peninsula Chamber of Commerce; served as President and now Treasurer for the Marina Chamber of Commerce; Treasurer for the Foundation for Monterey County Free Libraries; as well as serving as Past-President for the Salinas Valley Business Women's Network, Professional Women's Network of Monterey, The Alternative Board, Monterey Bay Chapter for the California League Credit Unions, as well as personal service for PTSAs for her children and within her church in Marina.
John F. "Jack" McKenna
Former Dean, College of Business at CSU Chico
Jack McKenna graduated from Whittier College in 1968 with a degree in business administration. At this point he went on active duty with the naval reserve and taught a class in "Naval Management Analysis" for senior enlisted and junior officers. After leaving the navy, he completed a master's degree in management at San Diego State University, and a Ph.D. program at the University of California, Irvine, which he completed in 1978. Jack then joined the faculty at California State University, Chico where he spent the next twenty-three years as a professor and administrator. Jack has authored over thirty-five journal articles, seventy conference papers and three books.
Kevin Murphy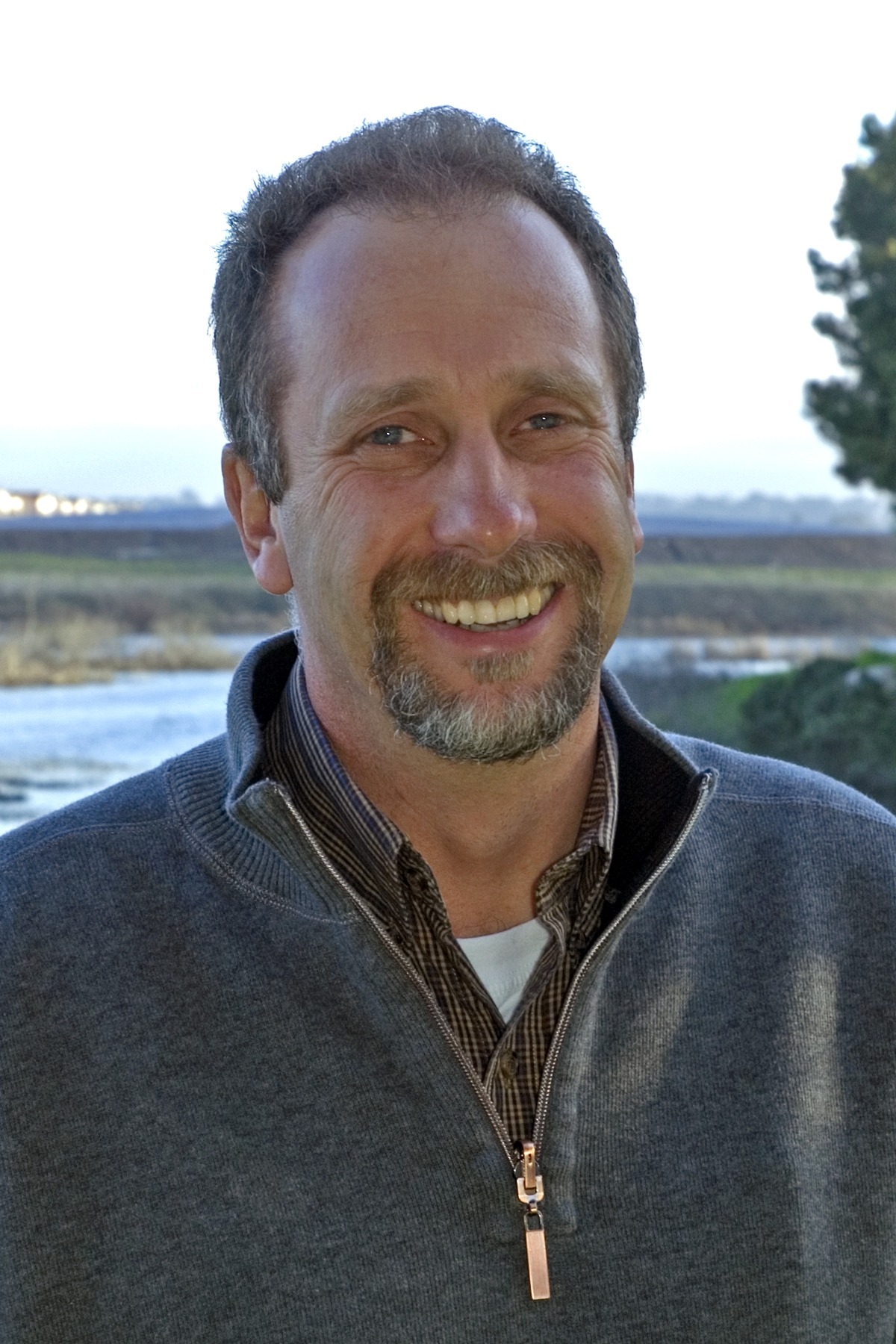 Former CEO & COO of Driscoll's
Kevin Murphy is the former CEO of Driscoll's and was responsible for all worldwide operations. Driscoll's grows and markets fresh strawberries, raspberries, blackberries and blueberries worldwide. They are headquartered in Watsonville with operations in over twenty countries and sales in more than sixty countries. Kevin came to Driscoll's from Capurro Farms where he served for three years as President. Kevin led this family-owned company through a series of transformations that led to a merger of Capurro Farms with Growers Express. Prior to Capurro, Kevin was with Fresh Express for almost 15 years. During that period he held various jobs that included heading up strategic planning, marketing, and operations for the company. Kevin was born and grew up in South Africa. He has an undergraduate degree in agricultural economics and a MBA. He is married with two children aged 23 and 21 and lives in Monterey. His hobbies include running, sailing, squash and golf.
Kelly O'Brien
CEO, Tendaji, LLC
Kelly Erin O'Brien is CEO of Tendaji, LLC, a woman-owned, employee-driven service company based in Monterey, California. Tendaji aspires to fulfill its core principles of responsible business: Profit, Customer Service and Employee Equity, Respect for the Environment, Community Service and Transparency in Governance. Continuous Improvement is a key process in the Company's approach to Operations. "Tendaji" is a Swahili expression, meaning, "makes things happen". O'Brien was a founding partner and Chief Operating Officer of Sensortech Services LLC, a medical device logistics and program management services company. O'Brien's career includes Environmental Engineering Research and Management for University of Santa Clara, New United Motor Manufacturing Inc, and FMC Corporation, San Jose CA. As founding partner and Chief Information Systems Officer of Gaia Systems, Portola Valley CA, O'Brien designed and developed of Environmental Management GIS software and introduced two commercial products into the market. Between 1990 and 1996, O'Brien taught Environmental, Health and Safety Management at University of California, Berkeley and Santa Cruz Extension, Foothill – DeAnza Community College District, Cupertino, CA, Merritt College, Oakland, CA, Mission College, Santa Clara, CA and the Community College of San Francisco. She is Past President of the Board of Directors of KUSP 88.9 FM, Central Coast Public Radio. She was former on-air host of Life in the Fast Lane, a program that highlighted technologies that may lower dependence on fossil fuels. O'Brien holds a Master of Liberal Arts (ALM), Sustainability and Environmental Management, Harvard University and a Master of Business Administration (MBA) with honors from the W.P. Carey School of Business at Arizona State University.
Fane Opperman
Managing Director of Investments, Wells Fargo Advisors
Adjunct Professor, College of Business at CSUMB
Fane Opperman is Managing Director – Investments at Wells Fargo Advisors. Fane has taught Personal Financial Management and Human Resource Strategies for the past seven years in the CSUMB College of Business. He has served on school boards for several decades. He is a graduate of The University of Minnesota.
Michael Peterson
Healthcare Consultant & Advisor, Renown Health
Former Interim CEO, COO, & Vice President of Special Projects, Stanford Hospital and Clinics
Michael Peterson is a consultant and adviser to healthcare organizations, educational institutions and legal firms. He is currently a member of the Board of Directors of Renown Health, an integrated health system in Reno, NV. Peterson has spent over 40 years of executive leadership in healthcare. He retired from Stanford Hospital and Clinics in Palo Alto, CA in 2011. From 2001 to 2011 he had been the Interim President and Chief Executive Officer, Chief Operating Officer, and Vice President of Special Projects at Stanford. He was an owner of The Peterson Network, LTD, which provided interim/transitional leadership to healthcare organizations. Prior to that, Peterson has been a Chief Executive Officer or Chief Operating Officer to hospitals and health systems in California and the Midwest. He has been a member of the American College of Healthcare Executives and a founding member of Health Insights Foundation, a health executive educational organization. Peterson has a Master of Hospital Administration from the University of Michigan and Bachelor of Arts in Economics from St. Olaf College in Northfield, MN. He was born and reared in Lewistown, MT, is married and has one adult daughter.
Ernie Pineda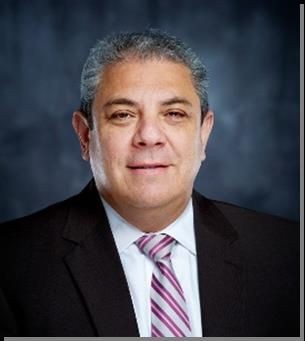 Regional President, Wells Fargo Bank
Ernie Pineda is an 18 year veteran of Wells Fargo with more than 30 years of banking experience. In 2017, Pineda was promoted to regional bank president for Wells Fargo's Central Coast market—a footprint that includes the cities of Watsonville, Gilroy, Agoura Hills and Calabasas, as well Monterey, San Luis Obispo, Santa Barbara and Ventura counties. He oversees 1,515 team members and 72 community banking branches. Prior to his promotion, Pineda was area president for Wells Fargo's Valley Coastal market, which spans approximately 280 miles from Watsonville to Ojai. Previously, he served as the Area President for the South Valley market, in which he managed 36 community banking branches in Kern, King, and Tulare counties, as well as across the Antelope and Santa Clarita valleys. Pineda sits on the board of directors for the Boys and Girls Club of Monterey County and Salvation Army of the Monterey Peninsula. He recently completed the Wells Fargo Business Acumen Leadership Program—designed for high-performing senior leaders to enhance their Wells Fargo business acumen and expand their business knowledge, skills and experiences. Pineda earned his undergraduate degree at National University in San Diego and completed Graduate School of Retail Banking in South Carolina. Pineda recently became a part of the Business Advisory Council for the College of Business at CSUMB.
Julius Robinson
Managing Director and Group Head of Corporate Social Responsibility for the Americas, MUFG Union Bank, N.A.
Mr. Robinson oversees Union Bank's government relations activities and the MUFG Union Bank Foundation, the nonprofit entity that acts as the agent for the bank's charitable contributions, and is responsible for the bank's Community Advisory Board. His career includes expertise gained through positions with San Diego Trust & Savings, Crocker Bank, Chase Manhattan, Home Savings of America, GMAC Mortgage, his own private consulting firm in marketing and sales management as well as a previous stint at Union Bank before he returned to the company in 1997 as a vice president and regional manager. He was promoted to market president in 2006. Mr. Robinson is Chairman of Operation HOPE's Northwest Board of Directors and Advisor to the CSU Monterey Bay Business School Board and Los Angeles Latino Chamber of Commerce. He is on the boards of Students Rising Above, Museum of African Diaspora (MoAD), Bay Area Black United Fund, and the Oakland Education Fund. In addition, he was the 2009 Bay Area Chair for the American Heart Association. Honored for his community service, Mr. Robinson received congressional recognition for his work in the field of corporate social responsibility and his dedication to the Filipino-American community in 2014. He also has received the Humanitarian of the Year Award from Educating Young Minds; the Corporate Philanthropy Achievement Award from the San Francisco Housing Development Corporation; and the Community Leadership Award from the California Journal for Filipino Americans. In addition, Mr.Robinson was recognized with the Fredrick D. Patterson award as Individual of the Year from the United Negro College Fund in 2010; was named by the council of 101 Black Men as a leader and role model to the community in 2007; and received the Whitney Young Award from the Boy Scouts for meritorious service to the community in 2006. Mr. Robinson received his Bachelor of Arts degree in international relations and economics from the United States International University, and completed the post- graduate program with Pacific Coast Banking School at University of Washington, Seattle. In addition, he holds a Certificate of Practice in Corporate Community Involvement from Boston College Carroll School of Management.
Tony Walker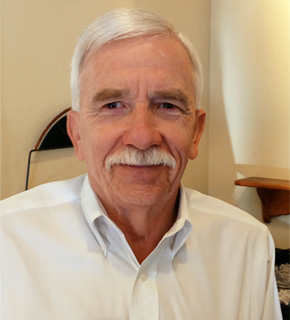 President & CEO, ComForCare Home Care
Tony Walker is currently the President and CEO of ComForcare Senior Services, an agency that provides non-medical in home care for seniors and persons of adult age that enables them to live in the comfort and security of their own homes. Tony started his ComForcare operation in January 2003 providing support to clients in Santa Cruz County. In 2005 he diversified operations by becoming a provider of respite services supporting families with persons of all ages with developmental disabilities such as autism, cerebral palsy, Down syndrome, intellectual disability and seizure disorders. In 2013, his ComForcare operation celebrated its 10 year anniversary by signing on its 1,000th client. Prior to starting ComForcare, Tony spent 30 years in the hi-tech world in a variety of sales and marketing positions with domestic and international corporations, most recently as Vice-President of Marketing for Pericom Semiconductor in San Jose. Tony moved to New York from his native England in 1978 and relocated to Santa Cruz in 1984. Tony has been married to his wife, Tina for 40 years and the couple has 2 daughters, Nicola aged 37 and Victoria aged 35. From 1985 thru' 2012, Tony served as a trustee of Gateway School (private elementary K thru' 8th grade) and has been a member of the Advisory Council for the School of Business at California State University, Monterey Bay (CSUMB) since 2001.