The CUIA Interactive Map depicts transect-level locations for the video and HD photographs currently available in the California Undersea Imagery Archive. [note: The default map is loaded with the All Transects (gray lines) layer turned off, i.e. the eye icon in the legend.] A corresponding list of available imagery can be found on the Imagery Catalog page. The archive holdings are continuously expanding beyond that shown in the map.
The Map interface is intended to provide examples of video transects (forward-facing camera angle) showing general visibility and lighting conditions, common habitat in the region, and species encountered during collection. Additional information about the imagery can also be found in the site specific metadata, or by using the metadata URL. Video transects cannot be downloaded directly from the CUIA Interactive Map, but are obtained through the Request Form.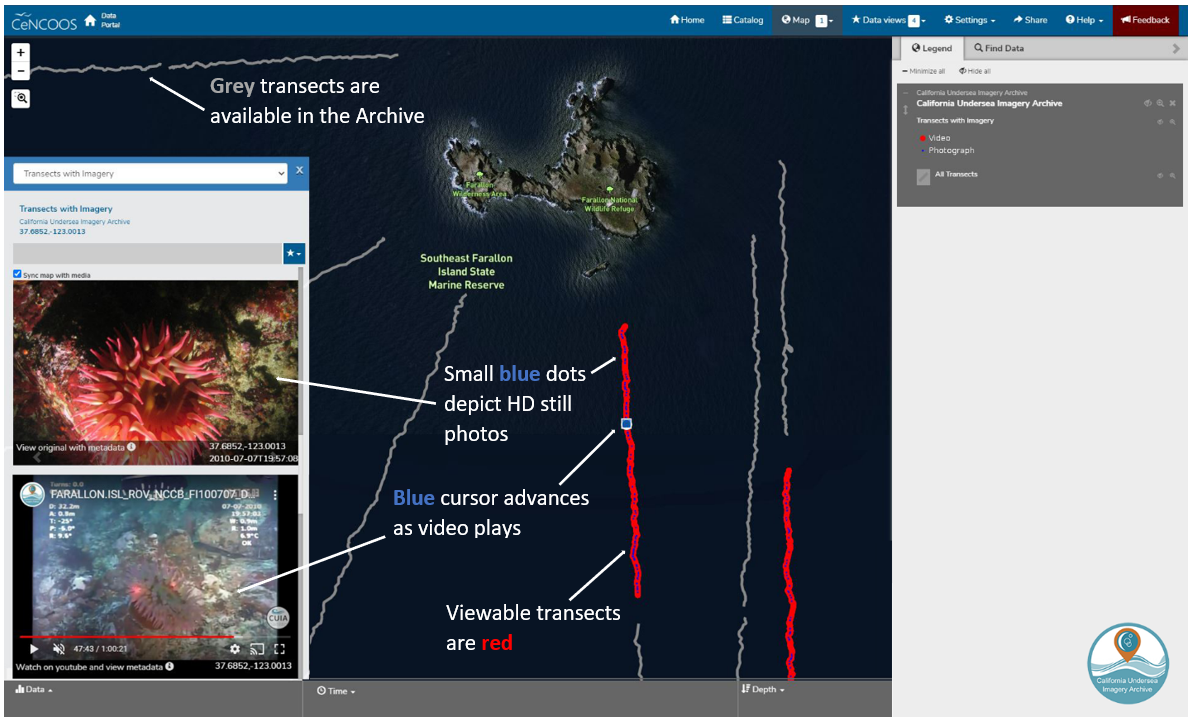 Screen capture of CUIA Interactive Map interface highlighting key functions
*Video transect and navigation information have been archived as received by the donor. For the map's interactive video transects, navigation records were modified with additional fields to ensure proper alignment with the associated video track(s).