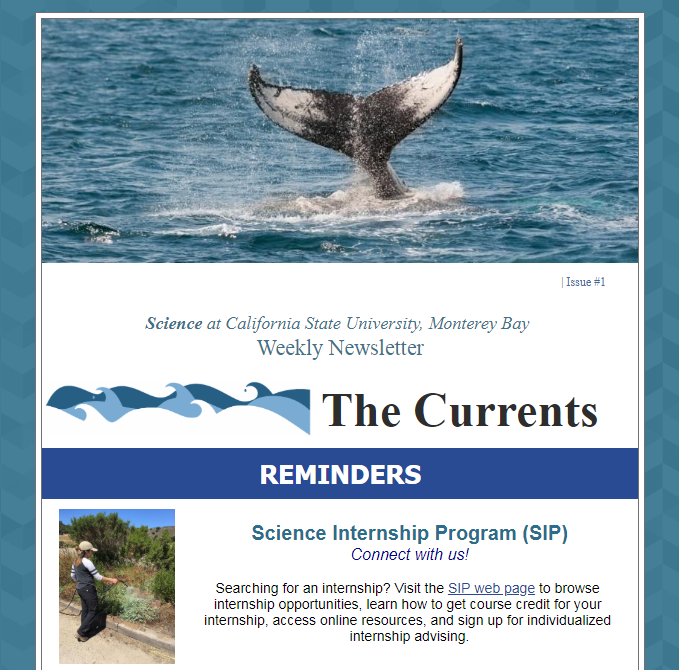 The Currents and the Graduate & Alumni Currents are the weekly newsletters sent by the Science Internship Program to current science students and alumni, respectively. Both newsletters feature news, events, workshops, internship and job opportunities, funding opportunities, and more.
If you would like to be added to our email list, please get in touch with us via email.
Attention Alumni: beginning June 1, 2022, CSUMB alumni will no longer have access to their CSUMB email address. For more information, please visit the Alumni FAQ web page for more details.
To ensure we have the correct alternate email address on file for you, please complete the following Alumni Email Survey.