White Coat Ceremony celebrates physician assistant students' milestone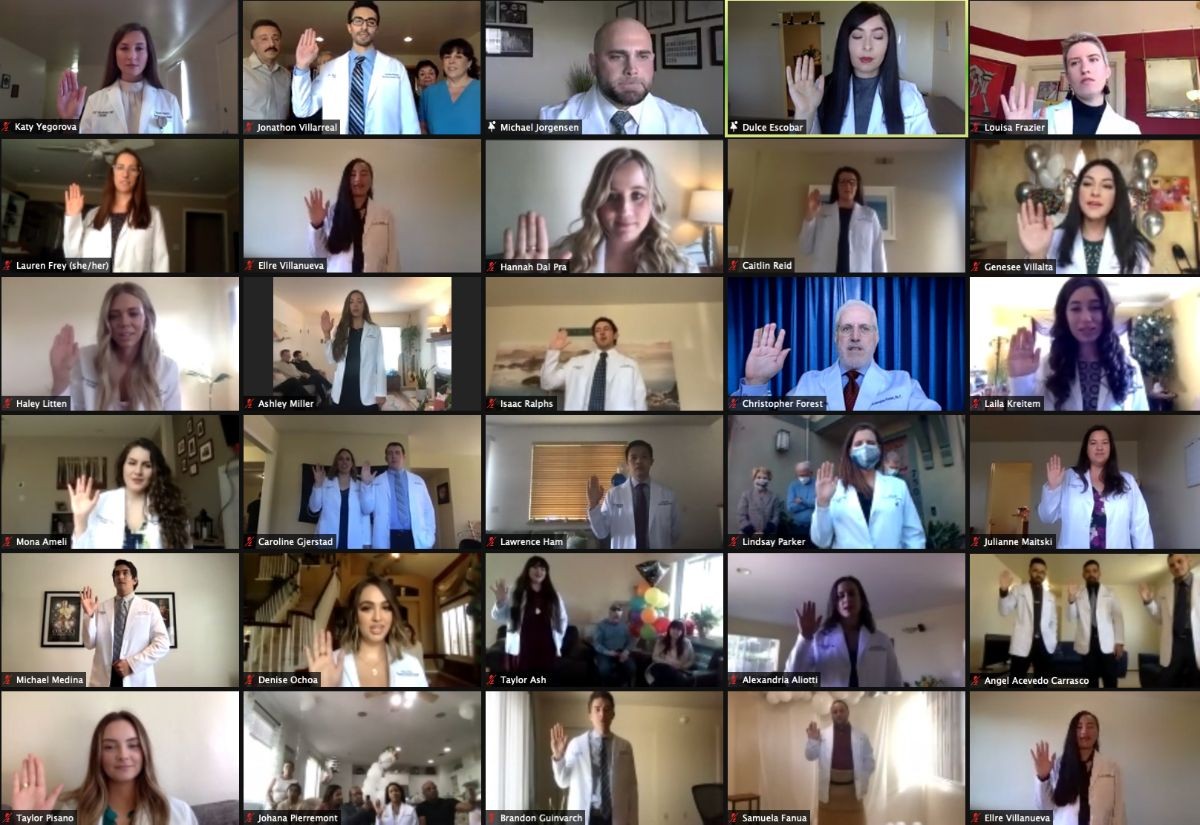 February 15, 2021
CSU Monterey Bay's Master of Science Physician Assistant Program celebrated a major milestone for the Class of 2022, its second cohort of MSPA students, with a virtual White Coat Ceremony on Feb. 13.
The event honored the 30 students in the cohort for successfully completing their first-year studies. According to medical tradition, students don white coats to signify their transition from textbook learning to supervised clinical practice with patients. The full event was broadcast live on Facebook and YouTube, and over 250 people attended online.
"What you will witness here today is one of the most significant moments of these students' careers, one that they will never forget," Program Director Christopher Forest said.
"Wearing a white coat is an extraordinary opportunity and privilege. It's transformative. In a matter of seconds, donning the white coat transforms a student's identity to that of a caring and compassionate health care provider."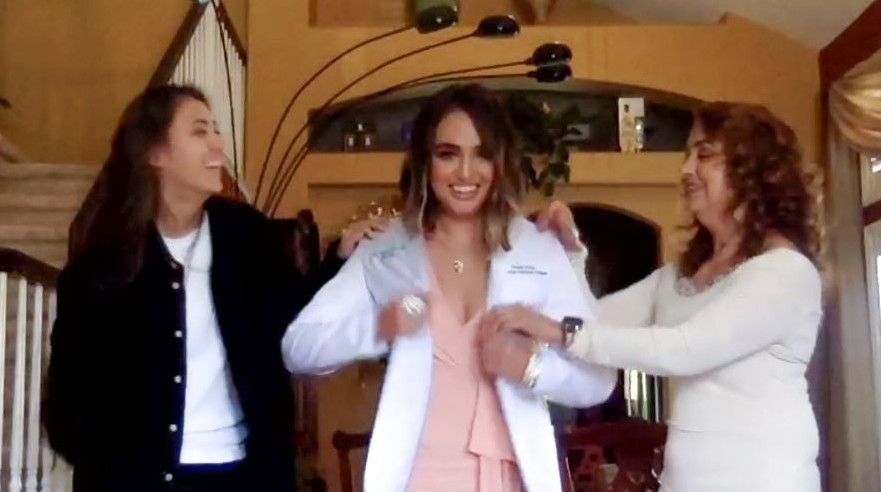 The students received their coats from family, friends and loved ones. Honored guests and speakers included: Katherine Kantardjieff, CSUMB provost and vice president for Academic Affairs; Allan Hoffman, interim dean of the College of Health Sciences and Human Services; and Natalie C. Houser, a Los Angeles-based physician assistant and author of "The Compton Diagnosis."
Student speaker Genesee Villalta, MSPA Class of 2022 president, said she was grateful to belong to a class that unified to face the many trials of the past year, from shifting to virtual learning because of COVID-19, volunteering to help those impacted by last summer's wildfires, to marching to protest racial injustice.
CSUMB's MSPA program is the first of its kind in the 23-campus California State University system. In accordance with CSUMB's vision, the program focuses on providing primary care to underserved populations. It serves a critical regional need and will strengthen the health of the communities the physician assistants serve.
In the past year, MSPA students joined hospital volunteer corps to serve on the frontlines of the COVID-19 pandemic. Most recently, students helped the Monterey County Health Department operate drive-through vaccination clinics on the CSUMB campus.
"This is a role that actively engages their clinical assessment skills that are paramount to physician assistant competency," said MSPA faculty instructor Michael B. Jorgensen. "To say we are proud of their concern for the local community is clearly an understatement."
In November 2020, the Office of Statewide Health Planning and Development awarded the program a $60,000 grant. It was one of only five physician assistant training programs in the state which received funds through the Song-Brown Program to help expand health care access to Californians most in need.
View the White Coat Ceremony video.