Student Awards
Each year at the Convocation Ceremony students are recognized for their academic and personal achievements. Students with high GPAs earn Latin Honors, including cum laude, magna cum laude, and summa cum laude. The campus also recognizes four students for truly outstanding achievements through the following awards: The President's Award for Exemplary Student Achievement, The Provost's Award, The Alumni Vision Award, and the Social Justice Award. One student in each major is also recognized for accomplishments in service learning.
CSUMB Campus-level Student Awards
The College of Arts, Humanities, and Social Sciences recognizes students each term on the CAHSS Dean's List.
School of World Languages and Cultures Student Awards
The School of World Languages and Cultures recognizes student achievement in the major during the annual Capstone Festival across 3 levels: Recognition, Distinction and High Distinction awards. WLC criteria for the awards are:
Recognition 3.0-3.49
Distinction 3.5-3.74
High Distinction 3.75-4.0
WLC Student Recognition
Students in the School of World Languages and Cultures have been recognized across campus in other ways.
JLC Major recognized with 2022 Alumni Vision Award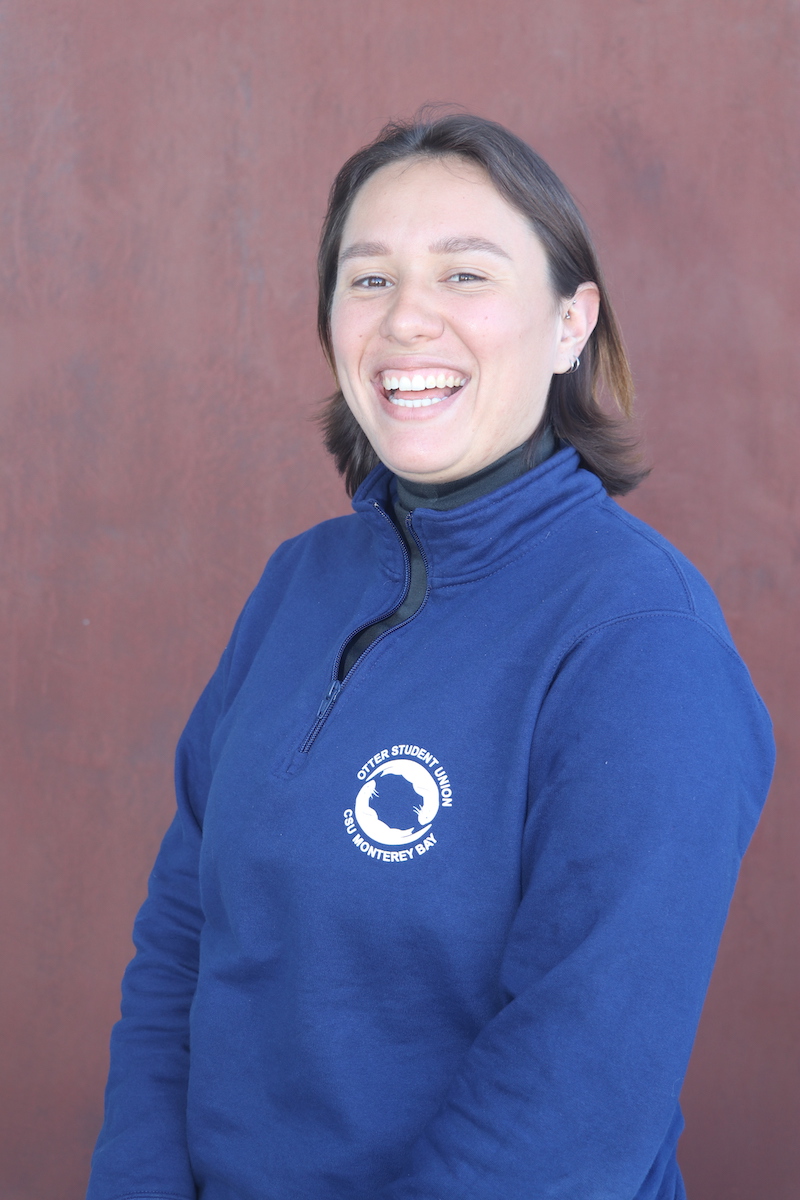 WLC congratulates Japanese Language and Culture major student Amaris Lopez, who has been selected as the 2022 recipient of the Alumni Vision Award. The award will be presented at Honors Convocation, which will be held on Saturday, April 30th at 12:30 p.m. in the Otter Student Union Ballroom.
WLC Majors Gather following 2022 Convocation Ceremony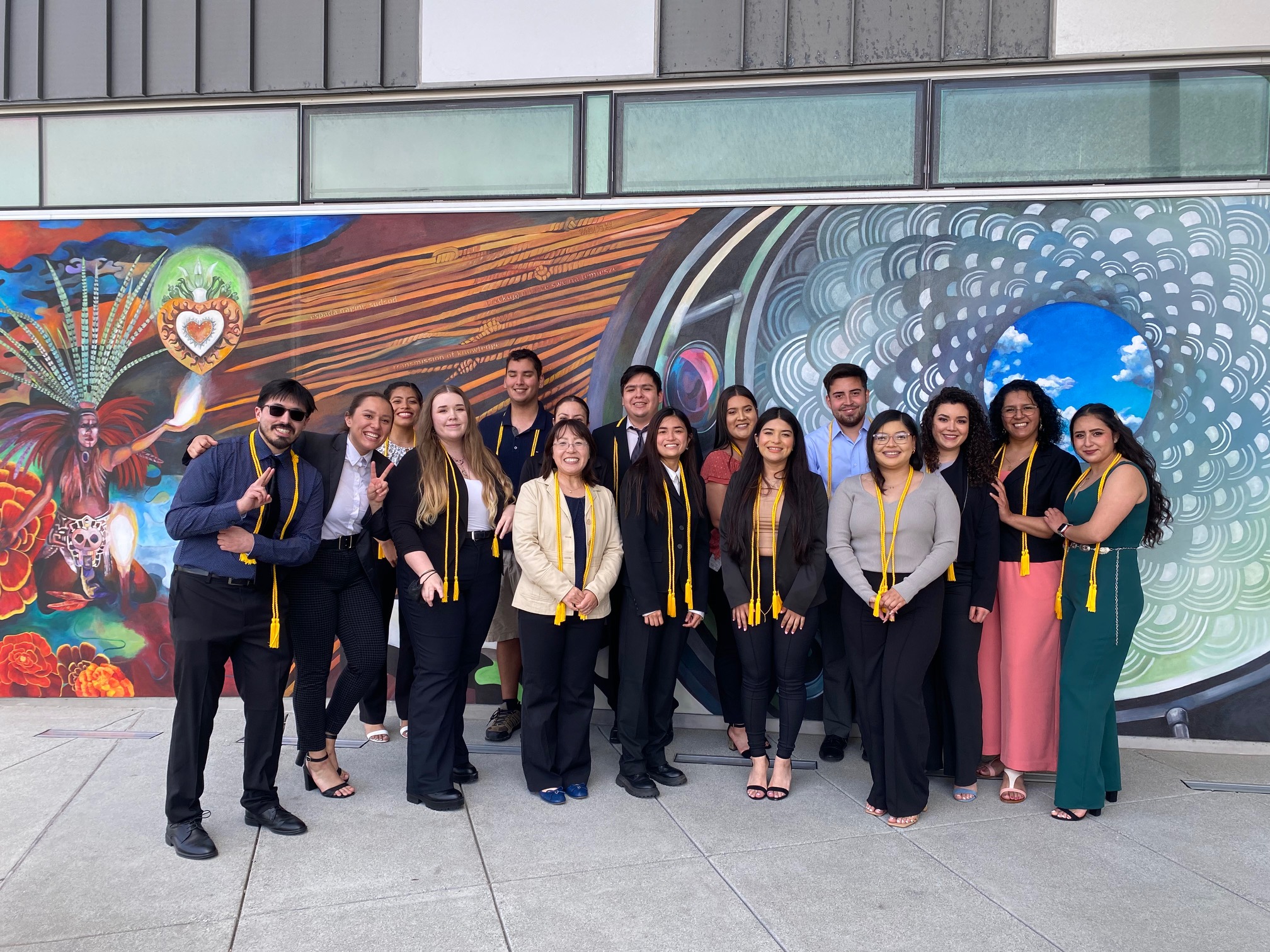 WLC major students in Japanese Language and Culture, and Spanish Language and Hispanic Cultures, gather in front of the CAHSS Academic 3 Mural, "Skylight: Transmission of Knowledge/Windows to Justice" following the 2022 CSUMB Honors Convocation Ceremony. Students are wearing cords of recognition that will accompany their graduation regalia during the Commencement Ceremony. More photos of the students can be seen in albums: 2022 Convocation Ceremony-WLC-Japanese Majors: https://photos.app.goo.gl/svR9wWcphFzKLKWZ9 and 2022 Convocation Ceremony-WLC-Spanish Majors: https://photos.app.goo.gl/3sfbCBBFcC2kVkBV9