Nery González, SLHC, 2020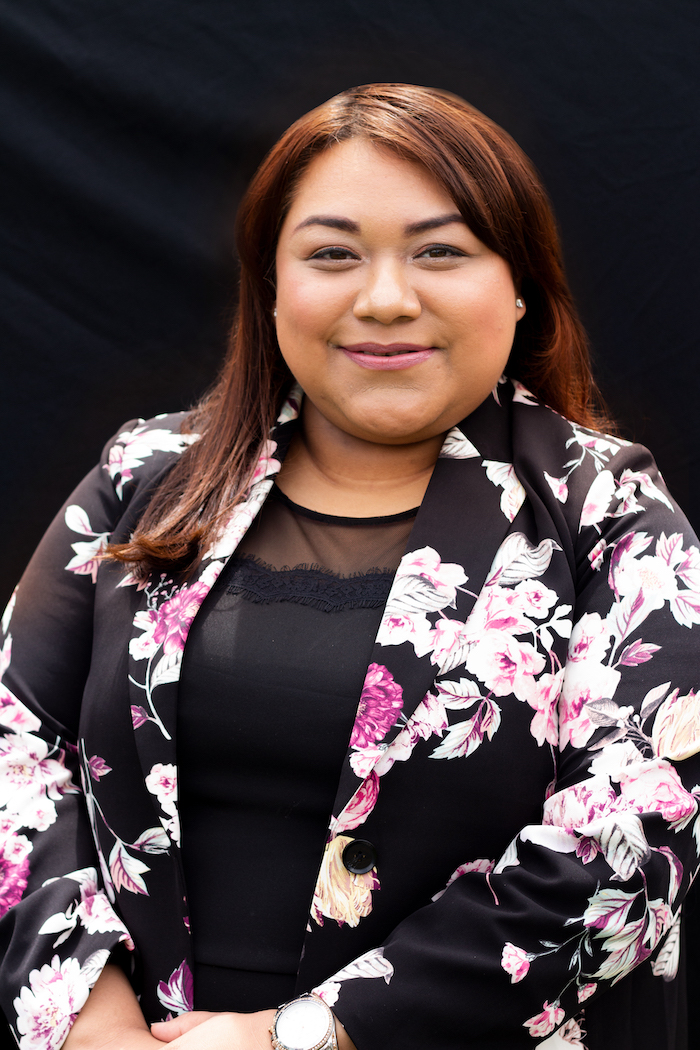 ¡Hola! My name is Nery González. I graduated with a B. A. in Spanish Languages and Cultures from California State University Monterey Bay in the Spring of 2020. I am currently an M.A Spanish graduate student at San José State University. I am also a Teachers's Associate there and teach Elementary Spanish.
As a graduate student, I was invited to apply to the Teachers Associate of Spanish program. To apply for the program, I had to be in good standing as a graduate student, get references from my major advisors, and write a personal statement of why I would like to teach Spanish. As a Teacher Associate, I am an active instructor. I organize and create lesson plans to facilitate the learning and acquisition of Spanish as a second language. I try to create interactive authentic material to engage the students so that they can communicate effectively in the target language. In addition, I also do administrative tasks such as grading, evaluations, and have office hours to be able to assist my students.
What I enjoy most about being a teacher is getting to interact with students with an array of different backgrounds and learning styles. It interests me to learn that many students are eager to learn Spanish because they know it is beneficial to them to their professional goals. What I find challenging at times as a teacher is getting the students to ask questions during class. Sometimes it can be intimidating to ask a question for clarification but overall students need to ask so that the instructor can facilitate the learning process. Another challenge I have encountered during these times of COVID-19 is how to use technology to teach a language. I taught Spanish virtually and synchronously, and although I am a very energetic person, it was tough to fully engage with the students. However, to create a comfortable space I would utilize breakout rooms in ZOOM so that the students could work with their classmates on an activity and then share with the class as a whole so that I could check for understating and give feedback. One tool I enjoy using so that the students cant interact in writing with their classmates is Jamboard. A way I could review vocabulary and make it engaging is using Kahoot. Overall the use of technology in the classroom whether it is in person or online can be challenging but it does help students to produce the target language.
I enjoyed being a WLC student at CSUMB because it prepared me and challenged me to be where I am today. During my studies, I would volunteer at the department events to not only learn about the importance of world languages but to also engage with all the professors and my classmates. I remember I volunteered at the Language Capital of the World Cultural Festival in Monterey, and along with my classmates we conducted mini-lessons in Spanish to facilitate language acquisition. In addition, the workshops and activities in the Festival of Languages, Cultures, and Ideas were interesting not only to learn about the Spanish language and Spanish cultures but also the Japanese language and culture. I was also able to participate in the UROC program where I got introduced to the process of how to do undergraduate research which prepared me for my Capstone project. Last but not least the Capstone project was a great experience as I was able to further investigate some topics that I became interested in because of my major courses. The capstone project prepared me to feel more comfortable with graduate school writing and research.
I genuinely enjoyed all my major courses, however, there was one course that was eye-opening and transformed my life. In the course SPAN 330: Hispanic Testimonials, I was able to learn about the testimonial literature genre from the 20th century in Latin America and recognize political and historical movements that are connected to issues of social justice and how they affected the voice of those marginalized in society based on race/ethnicity, socioeconomic status, and gender. Overall, this course helped me focus on my new graduate research focused on Pandemic Testimonies, a work in process.
To conclude, some advice I can give to current and future students is to get involved in the WLC activities, which will help to engage with the faculty and open your minds to an array of ideas. I had the privilege to be part of the Spanish club, it was a wonderful experience to promote the importance of the Spanish language and Hispanic cultures if possible, get involved with research as a graduate student, research is very important so if you get to practice during your undergraduate education take advantage of it. Another piece of advice I can give is to try to get a minor. As a student of Mexican Heritage, I identified with my Spanish Chicano literature courses and decided to pursue a minor in Chicano Studies. Lastly, do not be afraid to ask for help. The School of World Languages and Cultures has great people to help you succeed. Never leave with doubt and if you have a concern, speak up. I cannot emphasize how honored I am of being able to be part of this program and this school. I am grateful to all the professors and staff for their unconditional support during my time there.