Brian Chávez Bolaños, SLHC 2020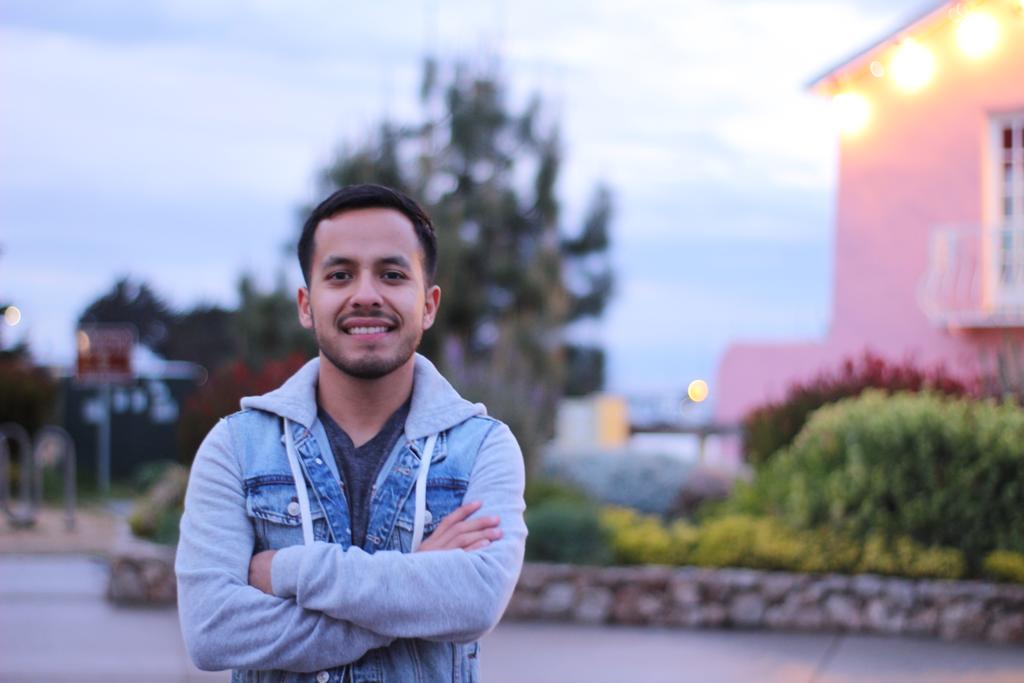 WLC: Please introduce yourself.
BCB: My name is Brian Chávez Bolaños, and I am a Spanish major student. In 2018, I graduated from Hartnell Community College with an Associate of Arts degree in Spanish. Two years later, I graduated from CSUMB with a B.A. in Spanish Language and Hispanic Cultures. I am currently in the Spanish M.A. program at SJSU and I am planning to graduate in Spring 2022. In this institution, I also serve as a Spanish Teacher Associate (TA). This semester, I am teaching two Spanish 1B (Elementary Spanish) courses; one is online and the other is in-person. In Spring 2022, I will be teaching one class of Spanish 1A (Elementary Spanish).
WLC: Please tell us how you got the current position, any relevant details on qualifications for the position, and perhaps what you actually do.
BCB: I was selected by the SJSU Spanish M.A. program to become a Teacher Associate (TA) due to my academic knowledge of the subject and previous teaching experience. Since 2017, I have been a Spanish Supplemental Instructor at Hartnell Community College, which helped me to obtain the position. As a TA, I perform all of the duties a teacher is responsible for. These activities include designing and performing lectures, as well as grading quizzes, projects and discussion forums.
WLC: Tell us about what you enjoy about the job and the challenges you may experience.
BCB: Undoubtedly, I enjoy being around students and teaching them the wonders of the Spanish language and Spanish-speaking cultures. The only challenge that I currently have is in my online class, since it is difficult to determine if students are actually acquiring the appropriate structure to speak the language. This is easier with my in-person class, since I can encourage active participation and interaction.
WLC: Tell us how your experience as a WLC major at CSUMB may have helped you to prepare for your career.
BCB: My time at CSUMB helped me significantly to prepare for my career. First, I acquired even more linguistic and literature knowledge, which has helped me to be confident while teaching. For instance, in SPAN 395: Spanish Applied Linguistics, I learned about essential elements of Spanish linguistics such as second language acquisition, the teaching and learning of languages, pragmatics, and sociolinguistic variation. In general, the main focus was on teaching Spanish as a second language, since most of the students will be dedicated to education. Personally, this class trained me to be a Spanish professor, since the lessons, workshops, papers, and discussions related the linguistic theories of learning a second language to real-life situations. Now, I can apply the theories and strategies of acquiring a language in my courses as a TA.
WLC: What was your favorite/transformative class at CSUMB?
BCB: There is no doubt that all of the Spanish courses I took helped me to possess my current knowledge. However, I consider SPAN 330: Hispanic Testimonials the most transformative class I took at CSUMB. In this class, I learned about the labor exploitation, the mistreatment, and abuse of the indigenous communities of Latin America, which is represented by the story of Rigoberta Menchú, the winner of the Nobel Peace Prize in 1992. On the other hand, we talked about the dictatorships of Latin America during the 20th century and the role of the United States, which coordinated Operación Condor (Operation Condor), with the purpose of training generals and military who would violently seize power in several Central and South American countries. Another relevant topic was the testimonies of slavery in the Caribbean, where I learned about the inhumane treatment of people of African descent due to their skin color. Finally, we talked about the Mexican government's oppression of the student movements in Tlatelolco and Ayotzinapa. After reading, analyzing, and determining the structure and objectives of a literary testimony, I had the opportunity to write my own testimonial research with a focus on Legal Discrimination (Discriminación Legal). I conducted this project with two of my classmates, where we addressed the sexual exploitation of Rosa, a Mexican activist and poet, who came to the United States to live through countless nightmares. This work was part of the Hispanic Testimony Anthology, the first contemporary testimonial book in Northern and Central California, which aims to give voice to the voiceless.
WLC: Could you briefly share any advice for existing majors/our future graduates?
BCB: My advice for existing and future Spanish major students is to enjoy acquiring Spanish linguistics and Spanish literature knowledge. If you are planning to be a Spanish professor, think about how you would teach the concepts you are learning. It is not sufficient to do your homework just for the sake of doing it. Personally, I have always prioritized learning over grades, since grades do not determine what someone is capable of, especially if we are planning to work in education. Another important piece of advice is to be part of the Spanish Club's Executive Board since it will help to acquire leadership, organization, and collaboration skills, which are essential in any profession of the 21st century.