Step 1: Cleaning

Step 1: Cleaning

Ensure all areas of your unit are cleaned and look similar to when you moved in
Remove all belongings from your unit
Clean following the cleaning checklist (below)

East Campus Cleaning Checklist

Step 2: Donate Items & Garbage

Take items to donations bins on campus
Participate in community yard sale (see date above)
Trash disposal: leave bulk trash items on the curb in front of your unit for pick up the day following yard sale
Do not overfill trash or recycling bins

Step 3: Damage Billing

Review damage billing for your area to ensure you avoid additional charges

East Campus Move Out Damage Billing

Step 4: Key Return

Once all belongings are removed from your room/apartment, lock your room
Pick up a check out envelope at 603 Thomas Ct
Fill out all items on envelope (bring a pen with you)
Place envelope in the black dropbox at 603 Thomas Ct by 12 noon on your check out date

Greystar office located at 603 Thomas Court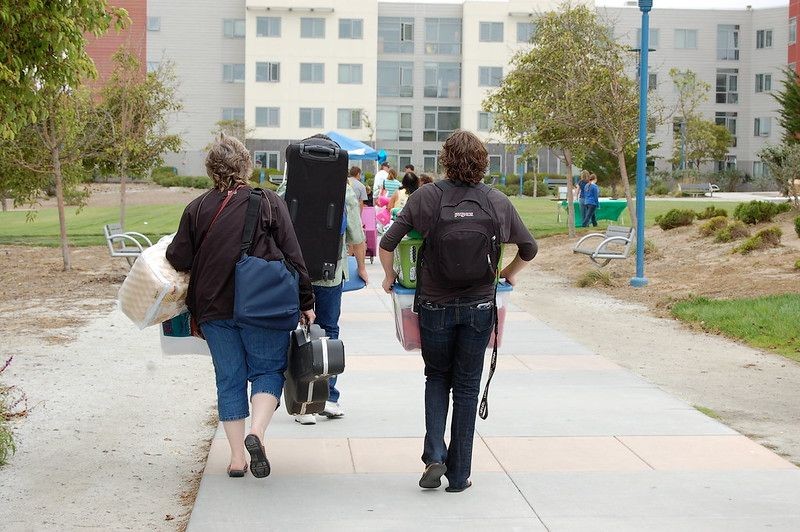 Move Out Deadlines and Event Dates
| Date | Event |
| --- | --- |
| May 13, 2023 | East Campus Community Yard Sale |
| May 14, 2023 | East Campus Lawn Pick Up |
| May 4 - 21, 2023 | Move Out |
| May 21, 2023 | Last Day to Move Out |
Have items you would like to get rid of before move out? May 13th participate in East Campus Community Yard Sale! Leave leftover items on front lawn after to be donated and picked up the next day.
| Date | Location | Description |
| --- | --- | --- |
| Saturday, May 13th | Fredrick Park I and II | Community Yard Sale |
| Sunday, May 14th | Fredrick Park I and II | Leave items out to be picked up for donation Monday morning |
Donation Bins and Zero Waste Move Out
We have lots of opportunities for you to lighten your load and help with your move out process. Sort it, don't trash it! Participate in CSUMB's biggest waste diversion event of the year!