Program grows to meet CSUMB students' basic needs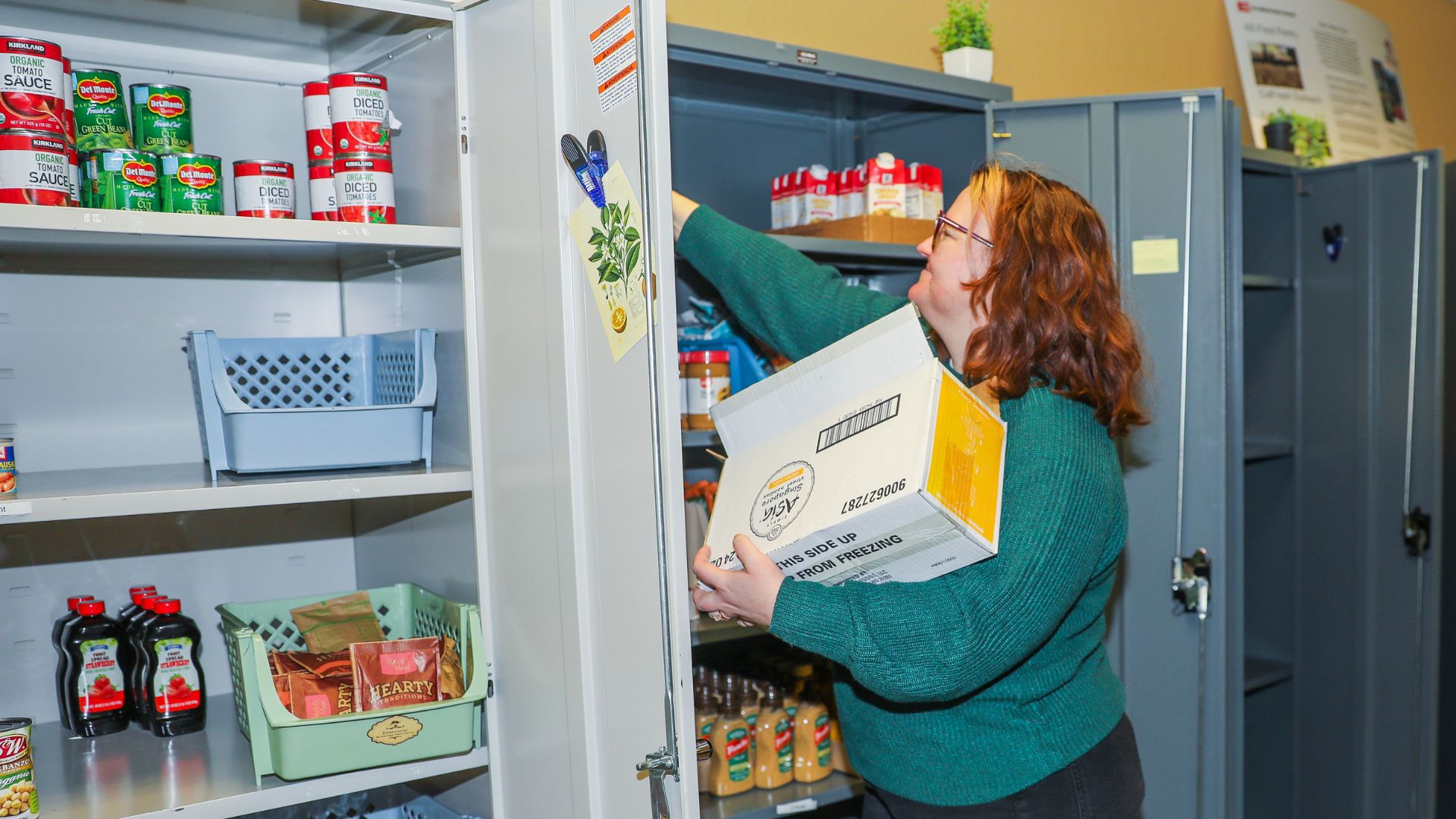 August 18, 2023
By Mark Muckenfuss
CSU Monterey Bay's Basic Needs program is gearing up for another academic year of making sure students get the food, clothing and housing they need.
Coordinator Robyn DoCanto said the Basic Needs program began in 2018. Each year, more students have benefited from the services it provides.
"We are serving 39% of the student population," DoCanto said. "We're feeding anyone on campus who needs it."
The Hub is the nerve center for the program. Located in the Student Center (Building 12) it offers students a variety of nonperishable grocery items, produce, grab-and-go snacks and prepared food. Students can apply for CalFresh assistance, receive farmers market vouchers and get information about nutrition, housing and financial support programs. A food truck, carrying fresh produce, visits the HUB once every two weeks, giving students the opportunity to pick up free fruits and vegetables. There is also a thrift shop section where students can find or donate clothing.
In Spring 2023, the Hub served 1,809 students, a 50% increase over the 1,204 students who are helped in the previous semester. The number of visits nearly doubled over the two semesters.
Students can also apply for one-on-one assistance with a case manager if a sudden change in their lives has left them vulnerable to either food or housing insecurity. Resources such students may apply for include an emergency fund, which awarded nearly $250,000 in grants during the 2022-23 academic year. Just over half of the students who applied for such funds received them.
For graduating seniors, Basic Needs helped those who could not afford the cost of renting a cap and gown, with $2,500 provided by the provost's office.
Housing assistance is also available. And for students with children, there is a diaper program.
Beginning this fall, Basic Needs will provide housing support for 10 student parents through the Parenting Scholars program.
For information on these programs, students can visit the Basic Needs website.