Disability inclusive housing
Requests for CSUMB campus housing accommodations based on medical, psychological, hearing, or other disability related needs are processed by Student Disability and Accessibility Center (SDAC) in consultation with Student Housing and Residential Life and other CSUMB departments as needed.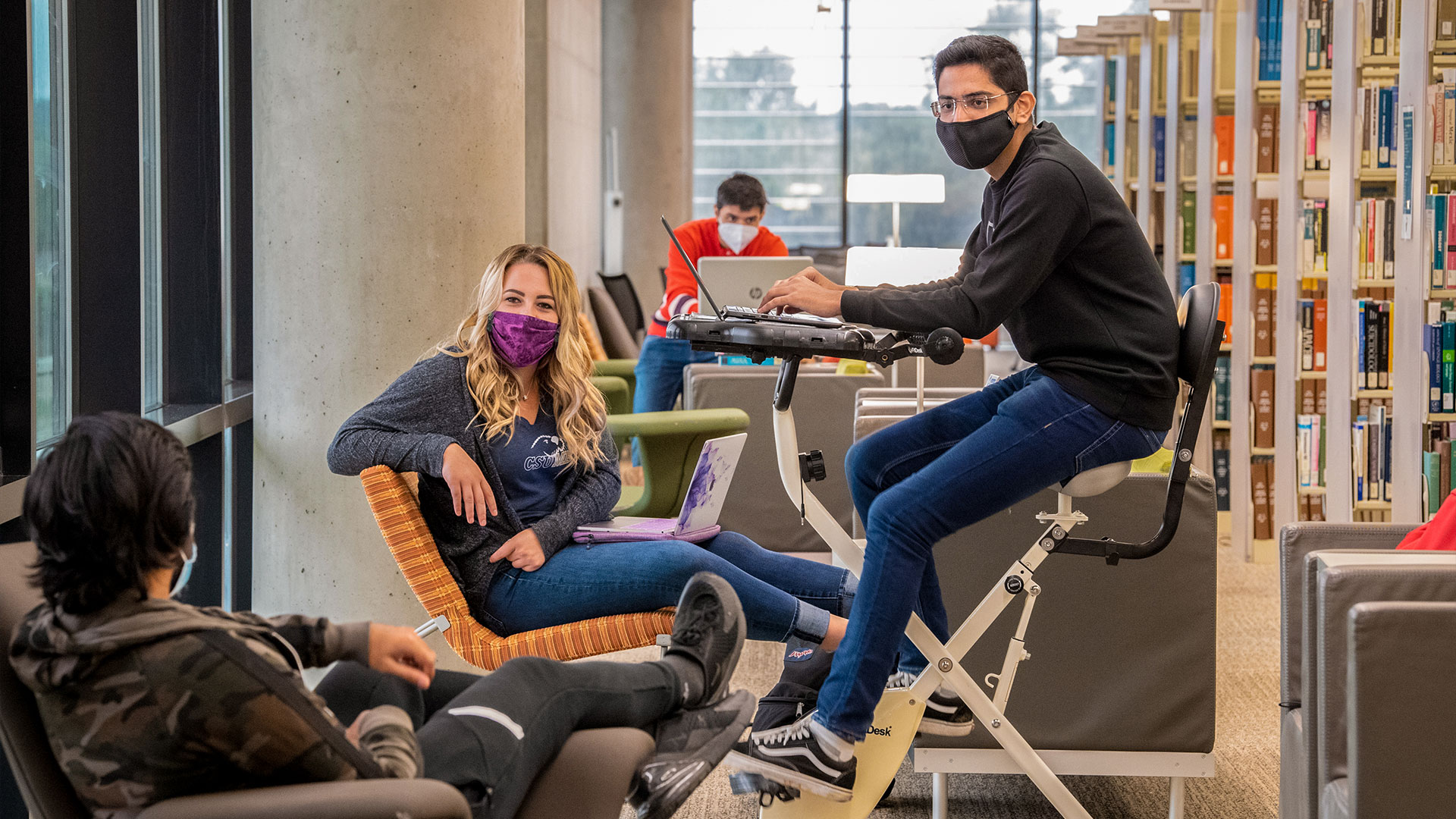 Plan ahead
In order for your disability-related requests for specific housing accommodations to be fully considered by CSUMB. Some disability-related housing accommodations may take up to six months to implement. Students should contact CSUMB Student Disability and Accessibility Center (SDAC) as soon as possible to address concerns in the process of requesting and obtaining housing accommodations related to disability.
If you are new to Student Disability and Accessibility Center (SDAC) and have not yet received disability accommodations, you need to register with SDR first. For additional information and to start the registration process please check out SDR Housing Accommodations.
Gender inclusive housing
Gender Inclusive Housing was brought to CSUMB with the goal of creating environments for students all across the gender spectrum to feel safe, included, and welcomed within their housing community. We have been a leader in this effort across the CSU system, often working with other universities to explain our process, thought, and attention given to it.
Gender Inclusive Communities are located on Main Quad - LGBTQA+ Living Learning Program, North Quad - 2nd floor of Vineyard & 2nd floor of Strawberry Apartments, and Promontory - 2nd floor of Prom East (A).
Important information
Students will not be assigned to Gender Inclusive Housing unless they have selected to do so.
Students must indicate on their Housing Application that they are applying for Gender Inclusive Housing and that they are comfortable living with students of any gender or gender identity.
Students intending to live together must all request each other and have accepted requests within the system at the time of room selection. As with all roommate requests, Student Housing & Residential Life will only honor those requests that are mutual.
Students wishing to live in Gender Inclusive Housing will not be required to reveal their reasons for opting to live in Gender Inclusive Housing but may be asked to explain their understanding of Gender Inclusive Housing on their Application.
This housing option is not intended for romantic couples, but is intended for students who feel more comfortable sharing a room, suite, or apartment with individuals of a different sex or gender or who do not subscribe to the gender binary.
When there is vacancy in a gender inclusive room or suite, the first opportunity is given to the resident(s) living in that space to identify students with whom they wish to live. If the resident(s) are unable to identify a new roommate, the space will be offered to a student who selected but was not assigned to Gender Inclusive Housing. If there is not a student to be placed in the space, Student Housing & Residential Life will give the resident(s) the opportunity to move to a new assignment. If not the room or suite may revert back to single gender if necessary.
Trans students requesting singles for medical reasons
Trans students requesting a single for medical reasons will need to work with the Student Disability and Accessibility Center (SDAC) Office to have their accommodation approved. We are not able to truly evaluate medical records within our office, and maintains a higher level of confidentiality for the student. Students will need to contact our office directly to start this process, then work through Student Disability and Accessibility Center (SDAC) to complete their verification. The only staff that will need to know of the student's accommodation will be the Student Housing & Residential Life Assignments Coordinator and Director. If a student is transitioning from one gender to another while living on campus all efforts will be made to ensure a smooth transition for the student, including assistance with university resources if name or gender markers need to be changed.