CSUMB Student Housing Live-On Requirement
In accordance with the CSUMB Student Housing policy, all full-time first year students and sophomores that do not live in the tri-county area are required to live in on campus housing. For more information on Live-On Requirement and Exceptions visit our Live-On Requirement page.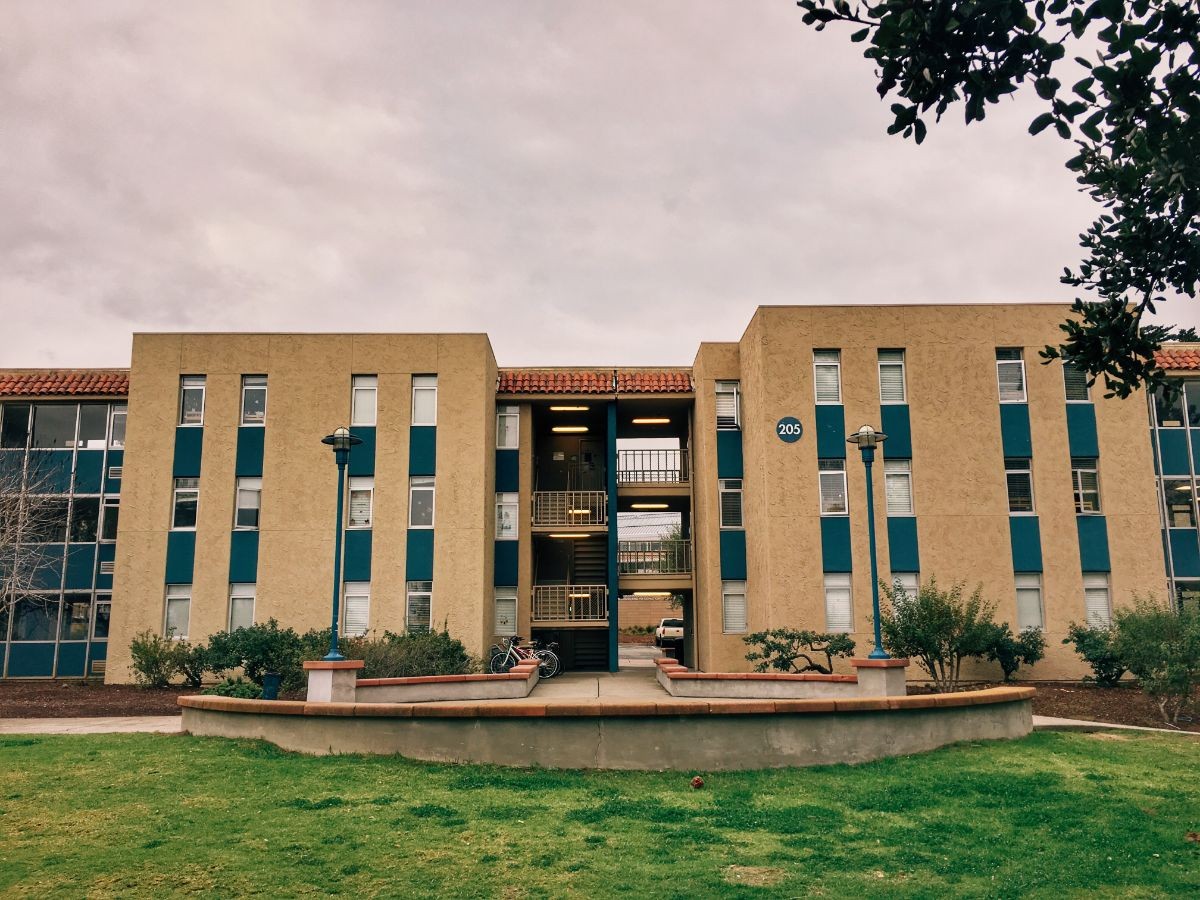 CSUMB first year students and above live in the Residence Halls located adjacent to the main area of the campus. These three-story Residence Halls surround the main part of campus.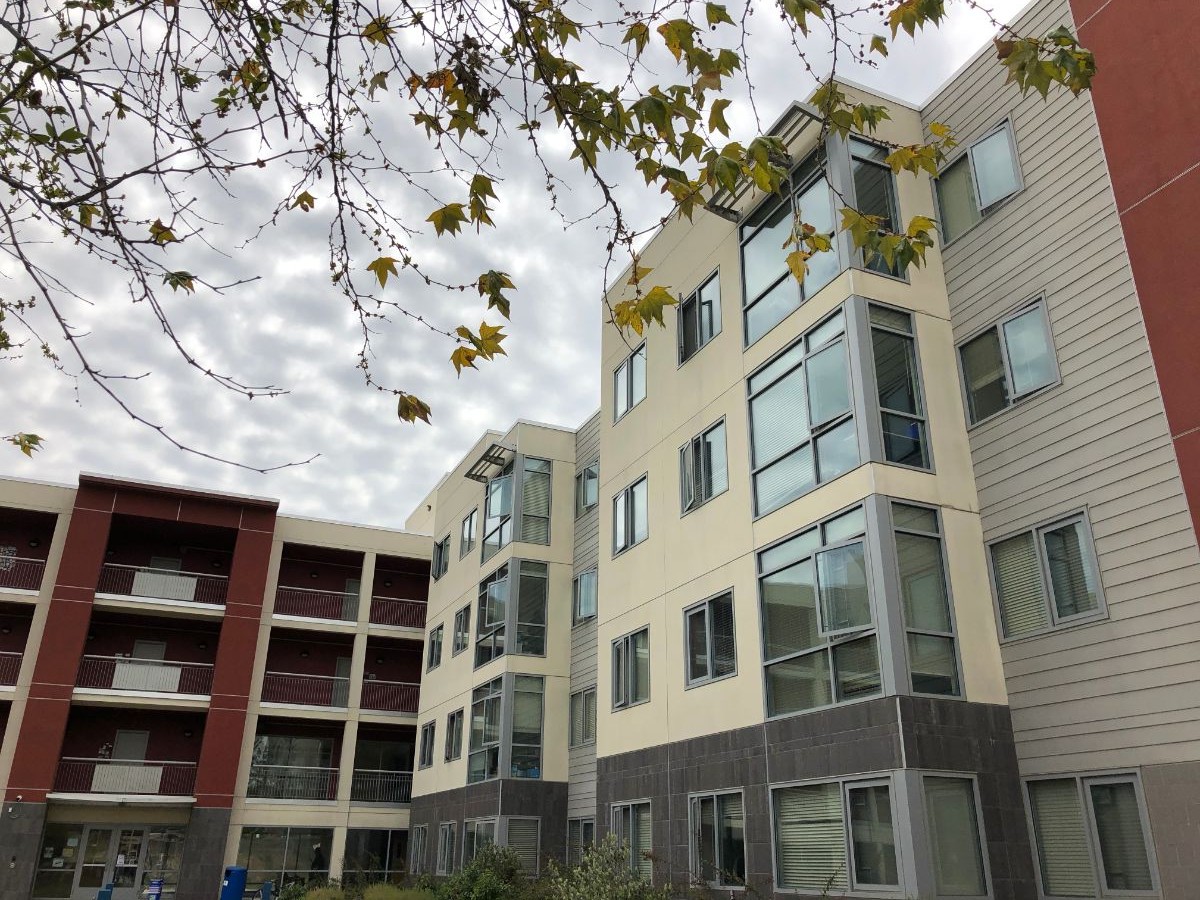 CSUMB second year students and above live in these suites on main campus. North Quad offers single or double occupancy rooms in either a two bedroom, one bath or a four bedroom, two bath configuration.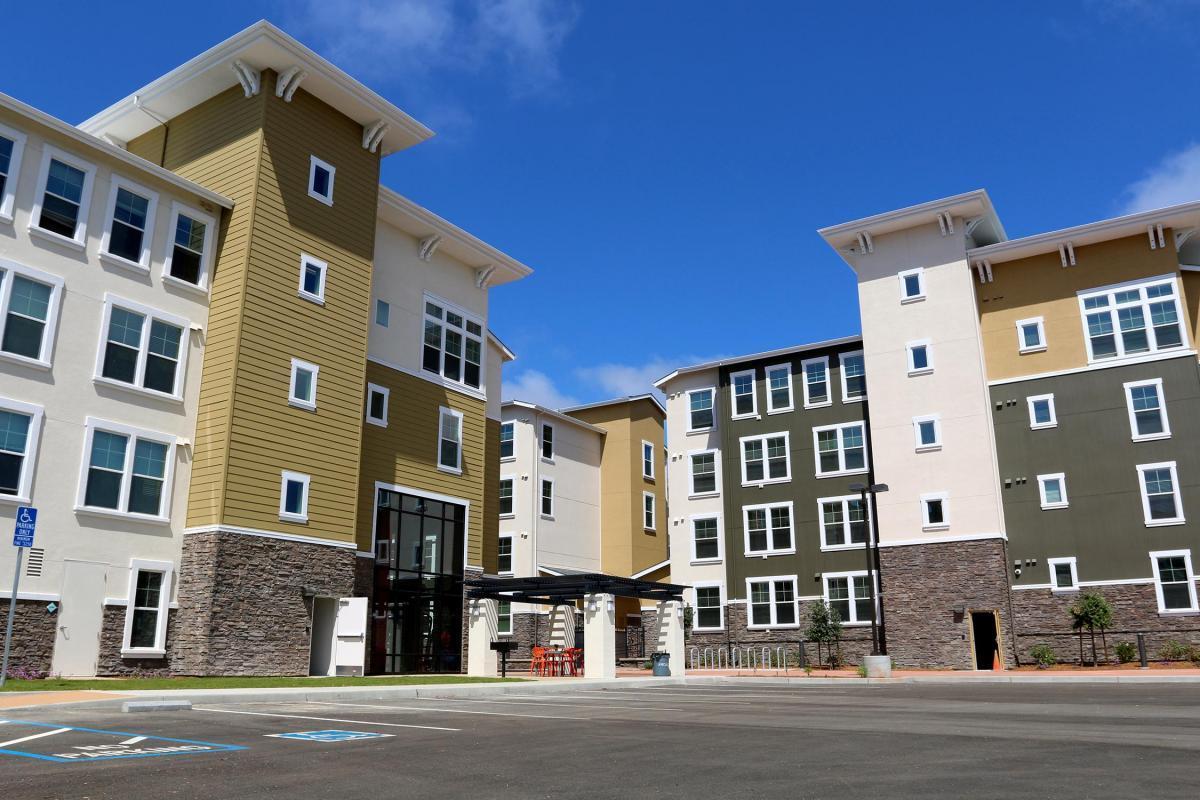 CSUMB students with 60 units and up are eligible to live in the Promontory Apartments on Main Campus. The Promontory offers single occupancy rooms and double occupancy rooms, in apartment style living which includes a washer and dryer in the unit.
CSUMB students with families, graduate students, earned a minimum of 90 units, and those 21 years of age and older are eligible to live in these apartments. The two bedroom, one bath apartments offers a convenient commute to university classes and campus activities.
Living Learning Programs at CSUMB are communities where students of similar interests and/or academic studies live together and participate in intentional learning about their chosen program or common interest as a collective.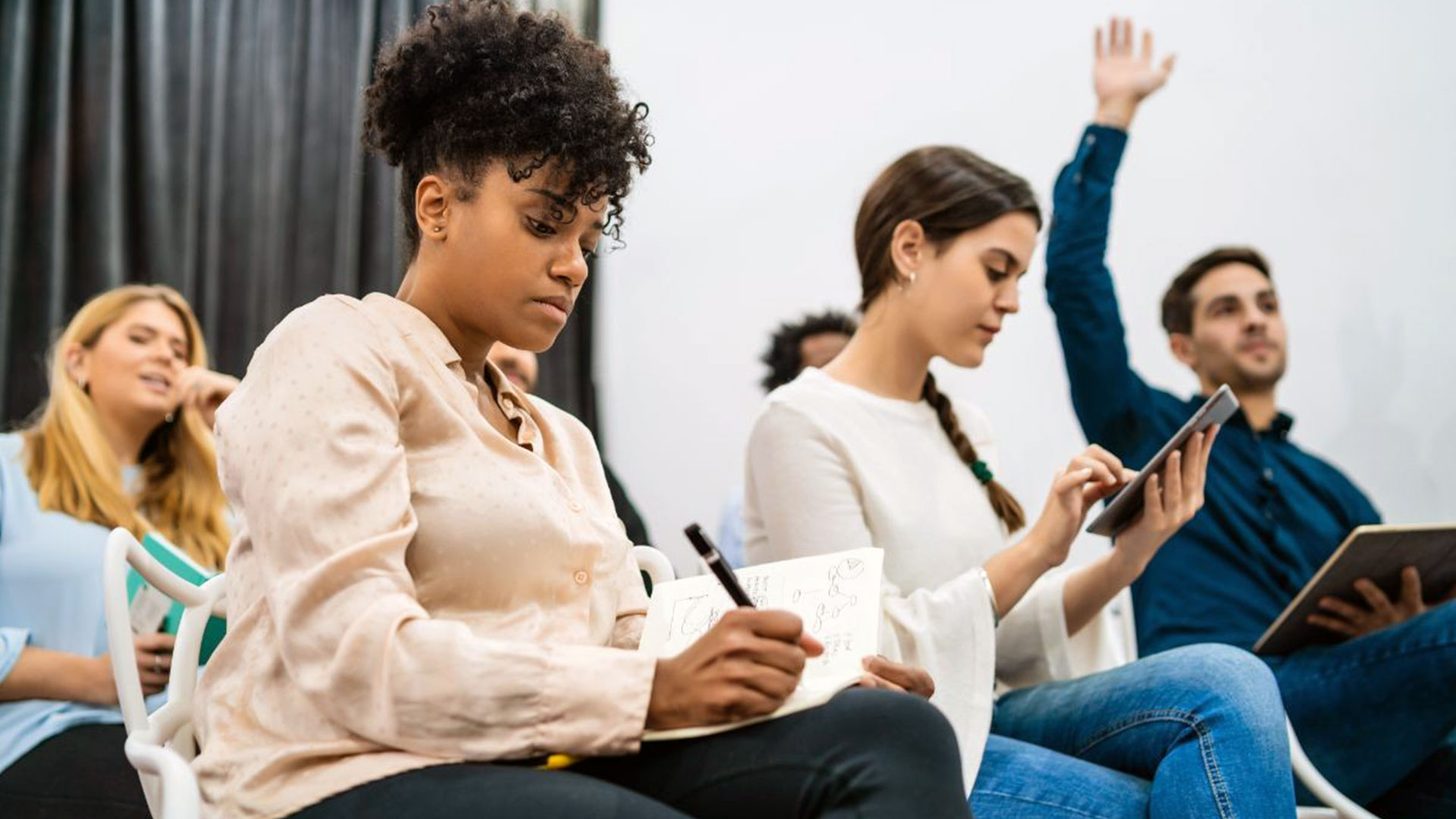 International students who will live on campus are scheduled to move into the residence halls earlier than other student groups. This allows for attendance at special events and including International Student/NSE Orientation.