Yolanda Anglin accepted as WACUBO mentee
April 19, 2021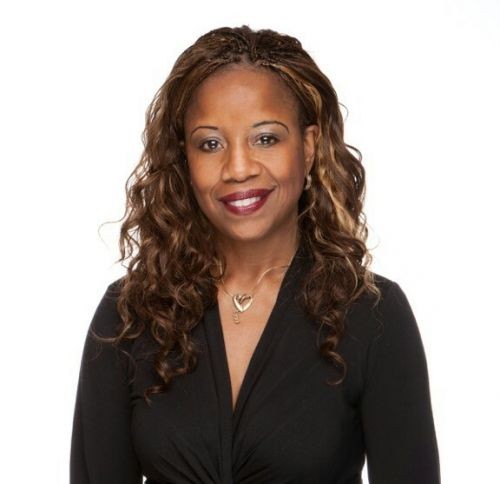 The Western Association of College and University Business Officers (WACUBO) has accepted Yolanda Anglin, CSUMB's director of budget and planning, to its mentorship program for 2021-2022.
The WACUBO Mentoring Program aims to support those who work in higher education and aspire to become chief business officers (CBOs) and chief financial officers (CFOs). Mentees are individually matched with senior-level CBOs and CFOs, who will guide them through frequent mentoring sessions, discussing topics like how to navigate and grow as a leader in higher education.
Former CSUMB Vice President and Chief Financial Officer Kevin Saunders recommended Anglin for a mentee position. He wrote that not only has she provided leadership for CSUMB's campus budget process, but she also serves on the Campus Fee Advisory Committee, the Strategic Budget Committee, and the CSU-wide Budget Officer's Association. She also serves as a liaison with the Office of the Chancellor and state and federal agencies.
With over 20 years of experience working in financial roles at CSUMB and San Diego State University (SDSU), Anglin has extensive knowledge about the inner workings of CSU budgeting and finance, making her an excellent candidate for WACUBO.
Anglin also fully comprehends the importance of an effective mentorship program. She served as an Aztec mentor at SDSU and is a Guardian Scholars mentor at CSUMB, providing support for current and former foster youth as they navigate college life.
Now it is Anglin's turn to be a mentee, providing her with skills to take the next step in higher education financial leadership.
Speech-Language Pathology MS program awarded accreditation candidacy
April 26, 2021
The new Master of Science in Speech-Language Pathology program at CSU Monterey Bay has achieved an important milestone toward accreditation by the Council on Academic Accreditation in Audiology and Speech-Language Pathology. The council recently awarded the program accreditation candidacy for five years from February 2021 to January 2026.
The decision was based on a thorough review of all candidacy materials for the program including the application, site visit report, and the program's correspondence throughout the review period, a news release said.
The program will be included in all lists of candidate programs by the CAA. Award of candidacy allows the program to matriculate students into the program as it continues to document compliance with accreditation standards for the duration of the candidacy accreditation cycle.
For more information, visit the program website.
CSUMB among most affordable, quality college educations in CA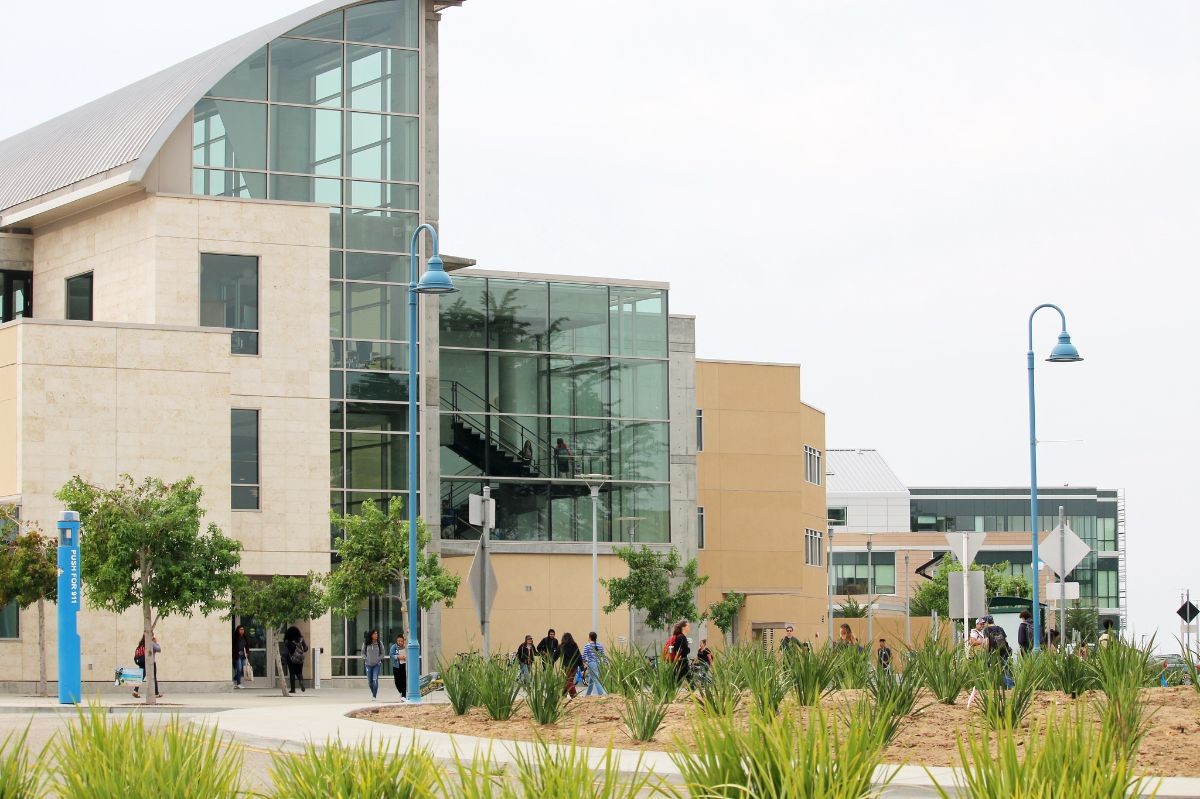 April 29, 2021
Attending college is one of the most consequential things a person can do to raise the trajectory of their career; and people with college degrees earn 80% more money in their lifetimes than those with only a high school diploma.
There are many reasons to pursue a college degree at CSUMB. (See the other stories in this series via links below) And here is another reason: it's one of the most affordable options for a quality education in the state.
CNBC reported that 44 million Americans, collectively, are burdened with $1.6 trillion (with a "t") in student debt.
Angeles Fuentes, CSUMB's Director of Financial Aid, oversees the distribution of all federal and state programs. She compares CSUMB's lower cost with those of other California institutions of higher learning.
"For the academic year 2021-22, CSUMB's cost of attendance is 5.6% less than the average cost of the other [California State Universities]," she says. "Compared to the University of California system, our cost of attendance is almost 32% less for the 2020-21 academic year."
And when comparing CSUMB's costs to private universities like Saint Mary's, Santa Clara University, and Stanford, CSUMB costs 65.9% less money.
CSUMB's Office of Admissions has a cost calculator and has compiled comparative figures so prospective students can get an idea of how much it might cost to attend CSUMB. They also report that more than half of all CSU students receive some form or financial aid, and 45% have their tuition and fees fully covered by grants or waivers.
Some students are inclined to write off college because they don't believe they or their families can afford it.
Kimberly Guanzon, CSUMB's Director of Admissions and Recruitment, says they tell those students, "Don't make assumptions; apply for financial aid.
"We also discuss additional options such as scholarships and student employment, as well as ways to reduce costs, such as having roommates," she says. "The more roommates, the smaller their share of the expenses."
She also refers them to the Financial Aid Office to find solutions and to get help completing FAFSA (Free Application for Federal Student Aid) and CADAA (California Dream Act Application) for undocumented students..
The FAFSA lets CSUMB know how much federal aid students are eligible to receive. For undocumented, DACA (Deferred Action for Childhood Arrivals) and TPS (Temporary Protection Status) students who are residents of the state of California, the CADAA works similarly.
At CSUMB, 41% of the student population receives the Federal Pell Grant, which helps with tuition, fees and other expenses like room and board; or they get the State University Grant (SUG) which helps pay for tuition.
Fuentes and Ashlie McCallon, the Associate Director of Financial Aid Services, list several ways CSUMB students can get help paying for their college education:
Federal Pell Grant: usually awarded to undergraduate/teaching credential students who display exceptional financial need. Students can receive between $672 and $6,495, depending on their eligibility and enrollment level.
Federal Supplemental Educational Opportunity Grant: SEOG is awarded to first-time freshmen eligible for the Federal Pell Grant and demonstrates a higher need. The average award is $700.
Federal Work Study Program: Provides part-time jobs for undergraduates with financial need, allowing them to earn money to help pay education expenses. Students can work up to 20 hours per week, and employers are encouraged to work around the student's school schedule.
Teach Grant: Awarded to students interested in teaching as a career and requires four years of qualifying teaching as a condition for receiving the grant. The Teach Grant provides up to $4,000 a year.
Federal Student Loans: Subsidized loans are available to undergraduate students with financial need, with deferred payments for students enrolled at least half time. An undergraduate student can borrow up to a maximum of $23,000. Unsubsidized loans are available to undergraduate and graduate students; however, interest accumulates on the student loan funds as soon as the loan funds are disbursed.
CalGrant A, B and T: The state of California offers grants to eligible undergraduate and teaching credential students who are California residents. An average CalGrant A is $5,742, CalGrant B is $7,398 and CalGrant T is $8,316.
State University Grant: This grant provides need-based awards to undergraduate, teaching credential, and graduate students who are California residents.
Middle Class Scholarship: This scholarship is available for undergraduate and teaching credential students with family income and assets up to $184,000.
Scholarships: CSUMB gives yearly access to incoming and continuing students to our CSUMB general scholarship. A scholarship can range from $100 to $7,500.
"We send out a yearly reminder to all students to apply or reapply for the FAFSA/CADAA before the deadline," McCallon says. "We also encourage all students to apply for the CSUMB scholarship and check social media or our website for other opportunities."
The Financial Aid Office goes to junior high and high school students to do early outreach to explain the different means to pay for college so no one turns away from the opportunity based on money. The office is open year-round, 8 a.m. to 5 p.m., Monday through Friday, and they currently offer drop-in Zoom sessions with the dates and times listed on the financial aid website.
A big part of college expenses is housing. But CSUMB's on-campus residential halls and near-campus, suite-style apartments merge comfort, safety and convenience, while remaining more affordable than other local housing.
"When you take into account that the cost of on-campus housing generally includes rent, utilities — such as electric and gas, water, and trash — internet and sewage, among other expenses, off-campus housing options are often more expensive," said Jeff Cooper, director of Student Housing and Residential Life.
And there are other benefits that don't translate in terms of dollars, including the convenient access to classrooms, the library and eateries; and resident advisors and professional staff who are more readily available to support on-campus students. But campus staff are always looking for ways to keep CSUMB within reach economically.
"Many of our students have limited resources," Cooper says. "So we are continuously trying to find ways to keep the value of living on campus high, while keeping the cost to do so reasonable so that as many of our students as possible can access it."
It's all part of raising the trajectory of students' career and future prospects.
Read other stories in the series: Unique offerings in the colleges of Business, Education, and Science. Unique offerings in the colleges of Arts, Humanities and Social Sciences, Health and Human Services, and Extended Education and International Programs. CSUMB's proximity to beaches, dunes, nature habitats, outdoor activities, and famous destinations. CSUMB's extracurricular and outdoor activities. How CSUMB is committed to equity and inclusion to ensure student success.