UROC Researchers
The UROC Researchers Program provides students opportunities to engage in paid/course credit research placements at any time during their undergraduate careers. The program supports CSUMB students from diverse social, economic, and educational backgrounds pursuing the intellectual, academic, and professional benefits related to engagement in undergraduate research.
UROC Researchers apply each semester to receive funding or course credit to support their engagement in undergraduate research. First time applicants submit a New UROC Researcher application; students continuing their research for subsequent semesters submit a Continuing UROC Researcher applications. See the Application Access & Deadlines webpage for when to submit your application. The UROC Researchers program is open to students of all majors.
Update to Researchers Program due to Covid-19
Please note that projects may be conducted in person or virtually, it will be dependent on your research mentor. If you choose to work virtually, please work with your mentor on a virtual research plan.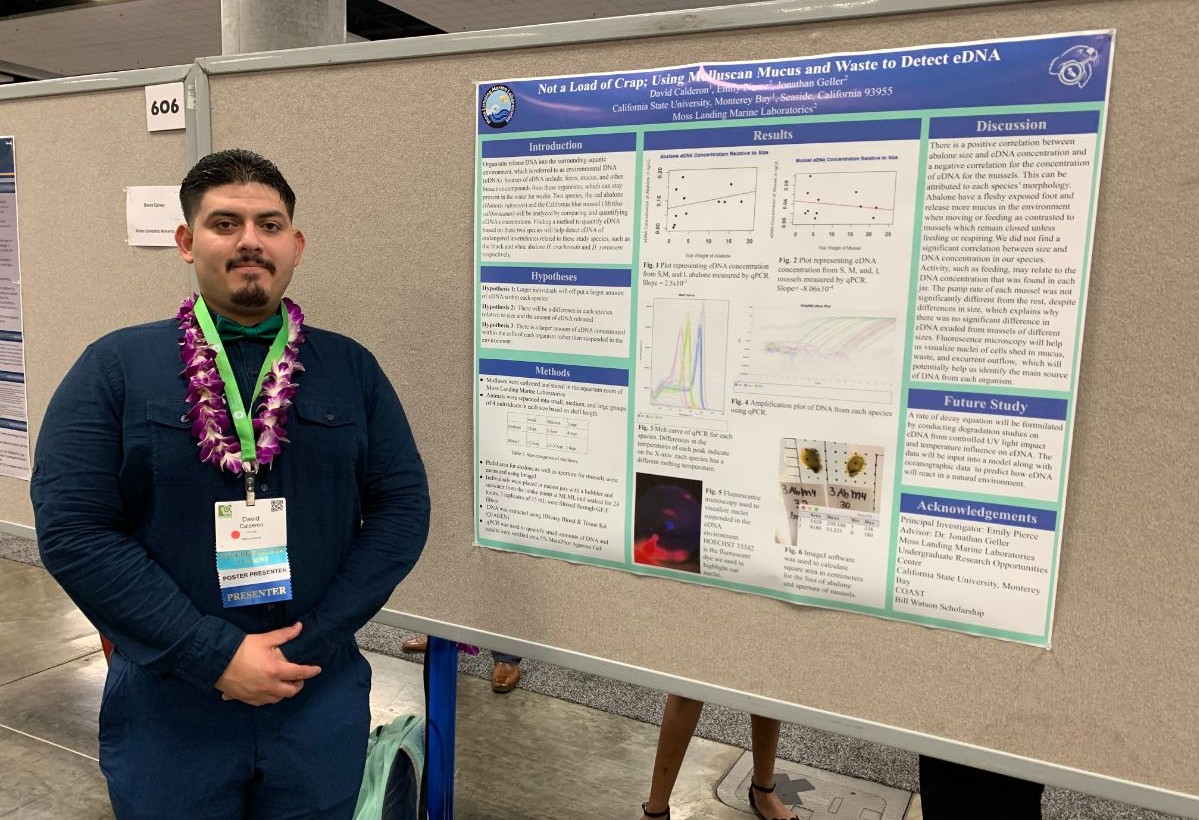 David Calderon presenting his research at the 2019 SACNAS Conference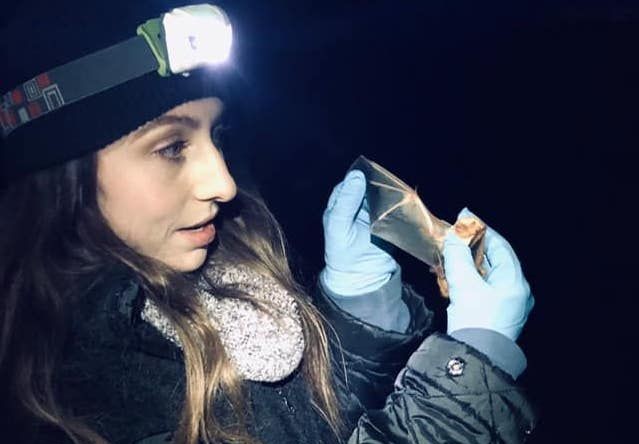 Hannah Carrell examines a California bat while doing field research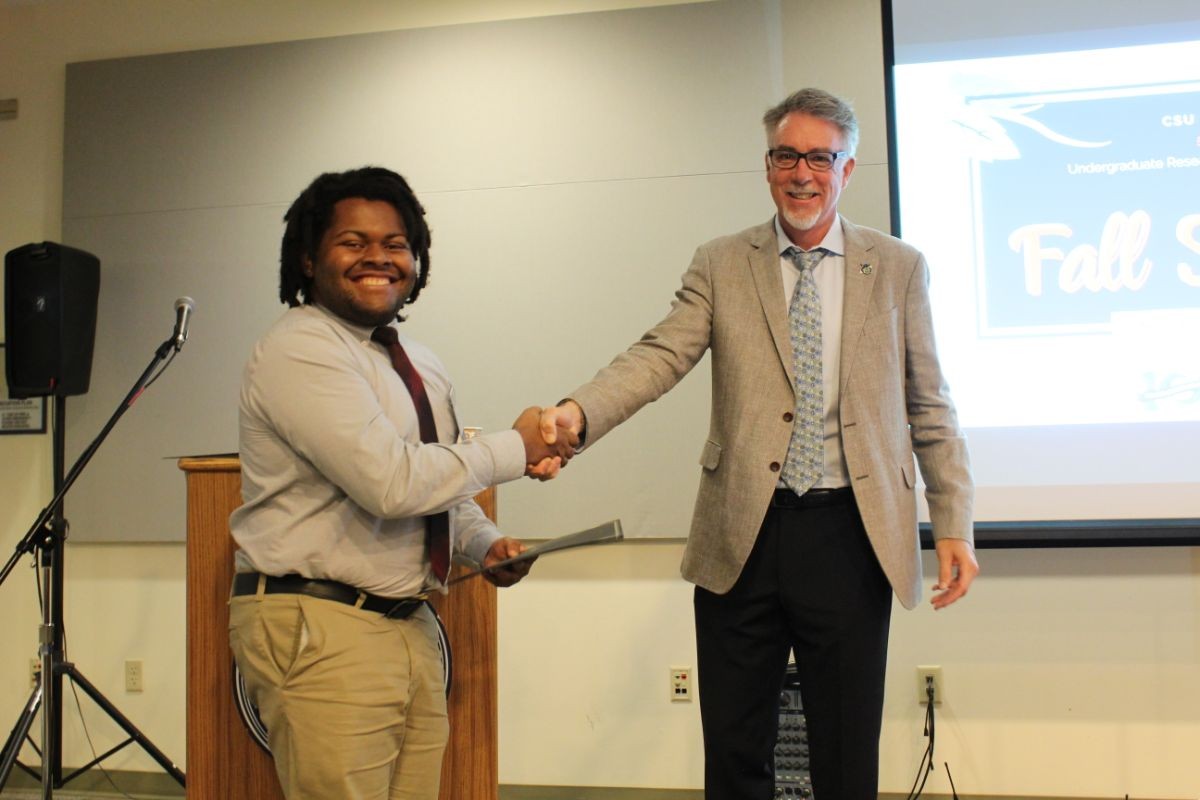 Frederick Siglar (R) is congratulated by Dr. John Banks for placing 2nd at the Fall Showcase
Benefits
Engagement with research mentors from within the CSUMB faculty or the Monterey Bay region.

Students are eligible to receive a stipend as a UROC Researcher for up

3 academic terms

(research terms do not have to be consecutive)

Students may receive course credit for additional academic terms

Individualized guidance towards research, graduate school, fellowships, and research applications.

Opportunities to present research products at campus and national research presentation events.

Access to additional research, travel, and scholarship opportunities through programs like

CSU-LSAMP.

Monthly cohort meetings
See our Benefits and Expectations page for more details. Please contact Jessica Bautista if you have a specific question.
The Summer Researchers Program is a 10-week summer program where students will be conducting research and scholarship with the research mentor while also participating in a summer-long professional development or intensive writing seminar. These summer seminars are designed to augment students' research experiences, strengthen research and professional skills, and prepare them for graduate school. Students will develop writing and professional communication skills, a suite of professional products, and are required to also present their research at the CSUMB Summer Research Symposium.

Please note: We anticipate the UROC Summer program for 2023 to run in a hybrid format, where classes are held virtually and research is held in-person or virtually depending on the research projects.

UROC does not provide housing.

Important Dates

Application opens: March 15
Application closes: April 19
Student Notification: Late April/Early May
Summer Dates: June 5 - August 11, 2023
Summer Research Symposium: August 11, 2023