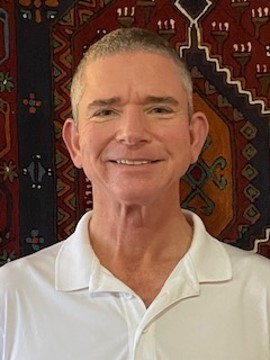 Glorian Provost
Educational Philosophy:
I think of Integral Philosophy as "world philosophy." This is because it welcomes insights from the East and the West, men and women, and ancient and modern philosophers. It also embraces the challenges posed by modern science, especially in the fields of physics and artificial intelligence.
My classes aim to give students a taste of what I describe as contemplative philosophy from an integral perspective. This aim allows me to offer a different viewpoint from one many students are used to. My focus, in one way or another, comes back to "the need to be guided by awakening ideas, rather than toxic ones" (Professor Jacob Needleman's wonderful phrase). Such an approach can be an enlightening learning experience. It encourages one to study what is going on in the world as if it were a mirror, reflecting back what is going on within our own psyche.
While I love awakening ideas, my classes must spend some time discussing ideas that are toxic. Toxic ideas do not help our world or provide solutions to the many challenges we face, both personally and culturally. For example, one toxic idea that many of us absorbed long before we could think for ourselves is the belief that we will be happier as we accumulate more and achieve more. There is no evidence that this is true. Wisdom teaches that true happiness comes from giving rather than getting. Questioning such toxic ideas is one reason why you need to cultivate the capacity to think critically. Otherwise it becomes all too easy to accept values that no longer serve you well.
Title:
Lecturer in Philosophy
Email
jprovost@csumb.edu
Office Location
CAHSS 504-2105
Office Hours
Monday and Wednesday afternoons (12:00-1:00) by phone or Zoom,
but I am available most of the time.
Areas of Expertise

Integral Philosophy, Contemplative Philosophy, Transformational Education

Courses Taught

Ways of Knowing, Critical Thinking and Ethics, Relational Ethics,
Philosophy According to the Movies

Selected Works Author Gallery
Coming soon.