Law school admissions
Watch here for information about law school, the admissions process, resources and tips for completing your application.
The Law School Admissions Test (LSAT)
LSAT test dates
The Law School Admissions Council (LSAC) website includes test dates for the Law School Admissions Test (LSAT) required by most law schools for admission. Make sure to check out the Getting Ready for the LSAT page for more details about the remotely proctored LSAT, the modality of the exam for the time being.
Khan Academy and Law School Admissions Council Offer Free LSAT Preparation
Khan Academy and the Law School Admissions Council have teamed up to produce an official--and free--preparation course for the LSAT.
Preparing for the LSAT
Preparing for the LSAT is an important element of the application process. Whether doing so on your own, through the official LSAC partnership with Khan Academy, or through a commercially available course, these resources may help you develop the capacity to do well and improve over time. A good LSAT score can mean the difference between admission to your preferred choices or not, as well as access to scholarships.
The list here includes a variety of options--and in no way is an endorsement of a particular product. Do your own research and find the LSAT preparation solution which is best for you.
LSAT and Admissions
Here's a blog with some resources about LSAT prep and other resources about law school admissions.
The LSAC search engine lets you search for American Bar Association (ABA) approved law schools by LSAT, GPA and location as you explore options.
Selecting Where to Apply
Financing a Legal Education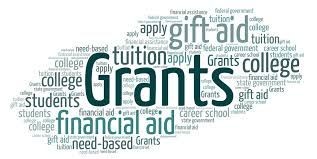 Law school is a major investment. And, financial aid for law students is different from your undergraduate experience, so it pays to investigate your options early in your process. Here are some resources for you to begin.
Law School Admissions Council (LSAC)
The LSAC provides a helpful starting place for you to investigate the financial cost of law school and what types of financial aid are available.
For Undocumented Students
Undocumented and looking for information about how to finance law school? Here are some places to start:
AccessLex
AccessLex is a nonprofit organization that provides free resources to pre-law and law students as they investigate ways to finance a legal education. This includes one-on-one financial counseling. Some of their programs include:
MAX Pre-Law: Includes worksheets, checklists, webinars and other resources for you to plan how you will pay for law school and beyond.
AccessLex Student Loan Calculator: helps you estimate the costs for law school, including tuition, living expenses, and bar preparation, as well as the cost of borrowing.
LEX Talk Money Podcast: a series covering many issues related to financial matters of relevance to graduate students, including law students
Other Resources
Careers for Lawyers
There are many ways to be an attorney--and researching those options are important as you consider law school. Here are a few resources to get you started.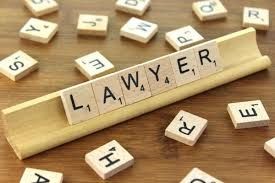 Creative Commons image source: Alpha Stock Images
The National Association of Law Placement has a helpful introduction to legal careers. The organization tracks what pathways law students take after law school.
Law School Transparency, a non-profit organization educating the public about the legal profession, produces a Podcast called "I Am the Law" which includes interviews with recent law school graduates about "what a career in law is really like."
The federal Bureau of Labor Statistics provides information about careers for lawyers--and what needs are on the horizon.
Additional Resources