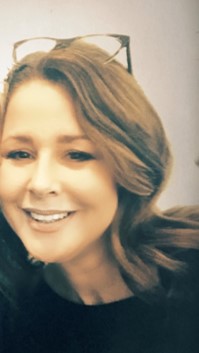 Christiana Pilar Graham
I strive to make a positive difference, and often times, creating life-changing results for my students, our campus, and the community at large. I design classroom environments that represent mutual respect and trust with the freedom to deconstruct verbal and written discourses within the academic/scholarly texts, making insights and connections, as we work to explore the contextual representations, and always moving towards deeper interpretations. My students are academically supported, while challenged in their academic works, with the overall goal to raise their level of intellectual consciousness, as I prepare them for graduate school, and beyond.
My new book of poetry, Currents was published in December, 2022. You can learn more about me any my work by visiting my website.
Title:

Lecturer, School of Humanities & Communication

Email

chgraham

@csumb.edu
Office Location
CAHSS 504-2135
Office Hours
Wednesdays, 10 am-11 am PST
Areas of Expertise

Writing/Composition and Reading Development; Critical Thinking; Ethics; Auto Autoethnography/Oral Tradition; Creative Writing -- Poetry, Creative Nonfiction, and Memoir; Asian American Literature; Women's Literature; Interpersonal Communication and Conflict; and Writing for Social Action in the Ecological/Oceanic areas through the lens of Humanities and Communications, with special emphasis on the Monterey Bay National Marine Sanctuary.

Courses Taught

HCOM 120: Reading and Writing
HCOM 200: Ethics and Critical Thinking
HCOM 214: Interpersonal Communication and Conflict
HCOM 312: Cooperative Argumentation
HCOM 322: Asian American Literature
HCOM 337: Women's Literature
GS 362: Global Literatures

Selected Works Author Gallery
Coming Soon!