Startup Challenge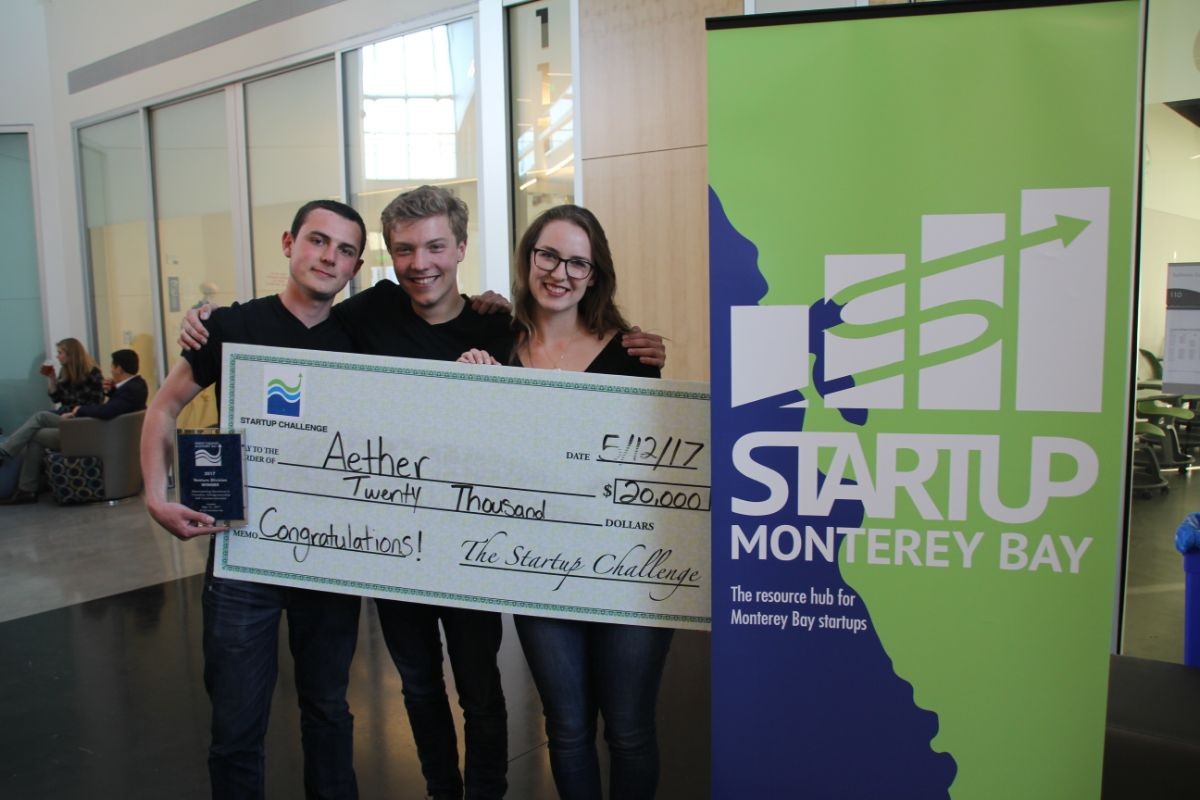 Competition Hones Entrepreneurial Skills
NINETY-ONE entrepreneurs from the Monterey Bay region applied for the 2017 Startup Challenge in three divisions: 1) Venture - businesses intended to grow into large enterprises, 2) Main Street - small businesses, and 3) Student - high school, undergraduate, and graduate school students. After applicants presented their ideas to a panel of judges on April 8th, twenty-four finalists were selected to expand their business idea and prepare a 10-minute presentation to judges on May 12th. The top three finalists from the Venture and Main Street categories competed in the Otter Tank, similar to the popular "Shark Tank" T.V. series.
Aether, the Venture Division Winner, won the $20,000 cash prize plus $10,000 in legal and other business services. The company was created by Pavle Jeremic, Chase Armer, and Hannah Meyers (pictured right), with the goal of lowering manufacturing costs while accelerating pharmaceutical development by utilizing their Organism Design Software.
Other winners: The Lab Pros - Main Street Division, $10,000 cash prize; Cruz Foam - Student Division, $1,500 cash prize; Archer Components and IonDX - Venture Division Runners-up; Credo Studio and Ohana Shave Ice - Main Street Division Runners-up.