2022 Diamond Key Award Recipients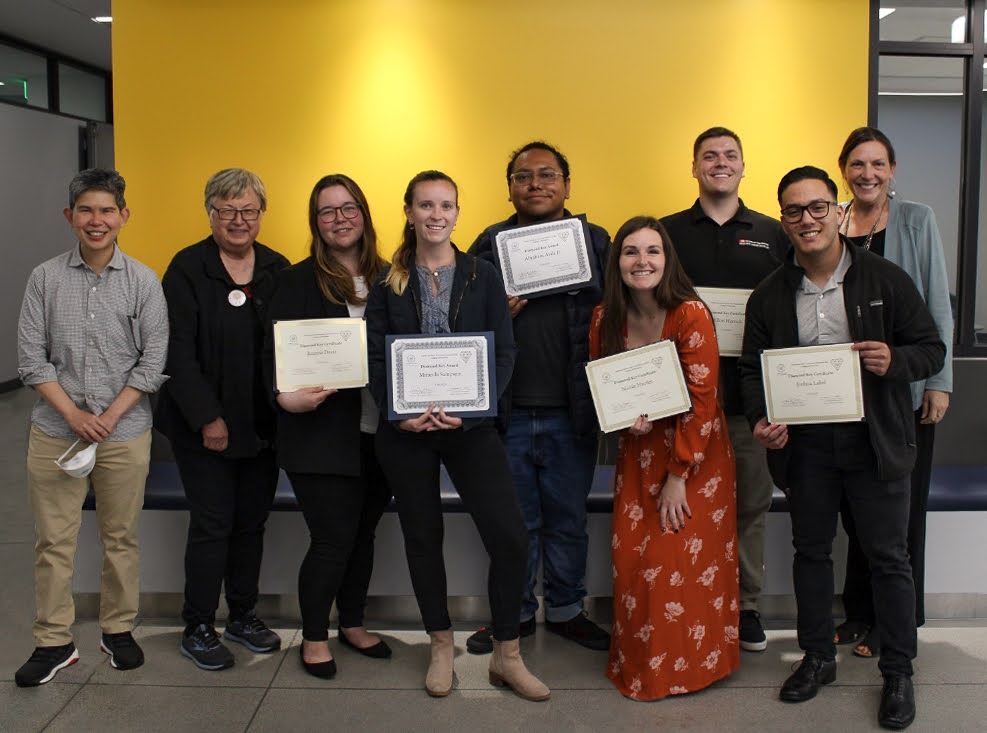 May 19, 2022
Congratulations to our Graduating Seniors who have earned the Diamond Key Certificate and Award!
The certificate and award recipients were recognized for this great accomplishment Wednesday, May 17, 2022, in the new Otter Student Union following the last College of Business Capstone presentation. Certificate and award recipients also receive recognition at graduation.
Award Winners: have achieved a key count of at least 36
Abraham Avila
Miranda Sampson
Elizabeth Diaz
Maremma Torrenueva
Larissa Lea
Juan Salas
Certificate Winners: have achieved a key count of at least 25
Reanna Davis

Jeff Membreno

Muyco Melbourie

Smokey Heisey

Joshua Label

Noah Tack

Dillon Herrick

Tina Gourley

Aralia Flores

Nicole Hunter
Congratulations to all of you on your commitment to your professional development. We look forward to following your careers!
Keys are earned by participating in specified CSUMB and College of Business professional development events. Students can view their current key count on the master spreadsheet. If you are missing keys for events you have participated in, please send an email to this address: diamondkey@csumb.edu.