Lessons on Leadership with Business Student, Jasmine Bhardwaj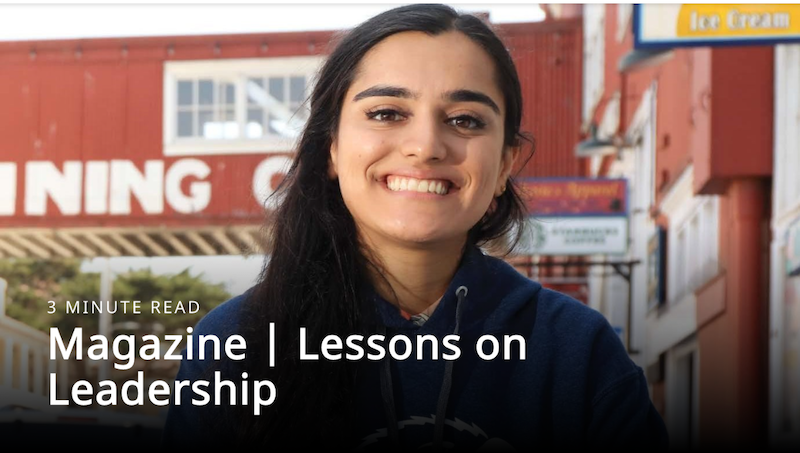 Jasmine Bhardwaj, BSBA Student in Management & International Business and Accounting & Finance
AS president and Business student, Jasmine Bhardwaj, strives to help fellow students despite challenges
College seniors usually expect a challenging year. For Associated Students (AS) President Jasmine Bhardwaj, her senior year comes with distinct obstacles because of COVID-19.
Jasmine is currently a senior earning her Bachelor of Science in Business Administration in the College of Business, with a dual concentration in Management & International Business and Accounting & Finance.
"I just really miss being in person," Bhardwaj said after months of sheltering-in-place and distance learning. "It gets tiring being behind a computer."
In addition to adjusting to a new college experience, Bhardwaj and her family have suffered hardships in recent months. Her family's convenience store was the target of a fraud scheme, her car broke down, and her uncle passed away.
Despite the difficulties in the world and at home, Bhardwaj evokes hope that. . .
Read the full article published in the Fall/Winter 2020 issue of the CSUMB Magazine.