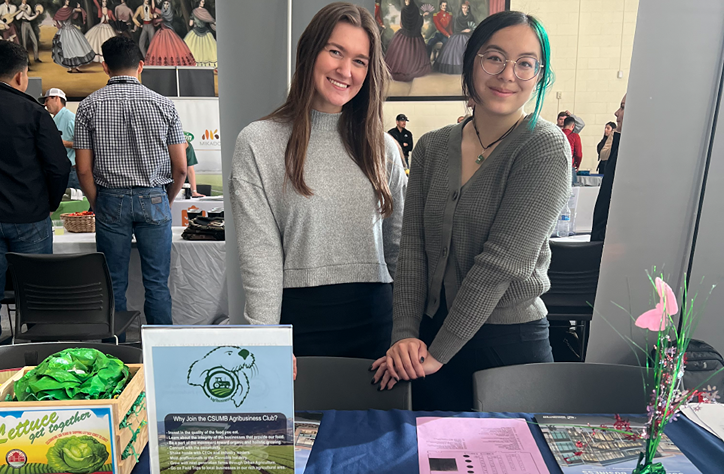 By Lindsay Nichols
November 4, 2022 – As an Agribusiness student at CSUMB, the Greater Vision panelist discussions were informational and insightful. I learned a lot about different aspects of the perishable supply chain, including challenges, critical needs, data, hiring, and what makes it so unique. As a fourth-year student about to graduate, it was important to hear about the issues in the industry I am going into.
Tom Shepherd, Former Vice President of Logistics Driscoll's, moderated the "Supply Chains in Action" panel discussion with Sandor Nagy, Chief Operation Officer at Driscoll's, and Matt Amaral, Vice President at Post Harvest. Sandor and Matt discussed the perishable supply chain's uniqueness, challenges, and critical needs. Matt said adapting is essential to providing a constant supply of products worldwide markets. Having strong foundational processes is essential to allow a company to adapt to unforeseen circumstances, like the pandemic.
Sandor spoke on how companies need to be incredibly agile. He said that time, temperature, the velocity of getting the product to market, food safety, and managing inventory make the perishable supply chain unique.
Matt added that forecasting, weather, and supply and demand are also critical in the perishable supply chain. Two things Matt said stood out to me about this topic. The first was about designing a network that combines different supply chain parts. He emphasized the importance of connecting all the elements in the supply chain so that it can flow. The second was finding qualified people to work. He says that finding individuals that want to know why and how is challenging but critical to working in supply chain management. He's looking for people who want to build on the current system and develop it further.
Sandor identified several challenges and critical needs in the supply chain. The first was the importance of technology. Technology supports every aspect of the supply chain, providing deeper insights into a business and it's products. Technology tools help with decision-making, planning, forecasting, traceability, and warehouse management. Sandor highlighted the challenge of finding new talent to fill positions in supply chain management. These positions require skills in data science, analytics, and sustainability. Sustainability is important in the perishable supply chain and the agriculture industry as a whole. Sandor emphasized the importance of being better stewards of the environment and better neighbors in the communities where they operate.
The second panel, "Supply Chain Skills," was moderated by Dennis Donohue, Director of Western Growers Center for Innovation and Technology. Diane Wetherington, Founder and CEO of iDecision Sciences, and Martha Montoya, Founder and CEO of AgTools, focused on data and hiring. Data is essential to the supply chain. This data tells a company where produce is in the supply chain and ensures safe delivery. Many kinds of data are used to help companies to make informed decisions, including supplier information, buyers, transportation, packaging, models, forecasting, retailers, marketing, logistics, food safety, geopolitical issues, and data analysis. Diane brought up how software tools are constantly changing when talking about data. This software helps with traceability and data analytics. As with anything, new solutions will continue to be developed, causing shifts in the world of data.
Diane and Martha also discussed hiring for positions in supply chain management and the skills companies are looking for. Diane said good technical and people skills are essential, as well as a willingness to learn. She emphasized the importance of internships and how they help build technical skills. Martha said creativity and curiosity are desirable qualities in candidates as well. The industry is constantly changing and moving, meaning you must be able to learn and adapt. The panel discussion concluded with the speakers sharing their advice for job seekers. Martha said to prepare yourself and learn the industry. Diane highlighted the importance of learning the industry, company, and departments, saying it is a complex system. She also said it is a journey and to build relationships along the way.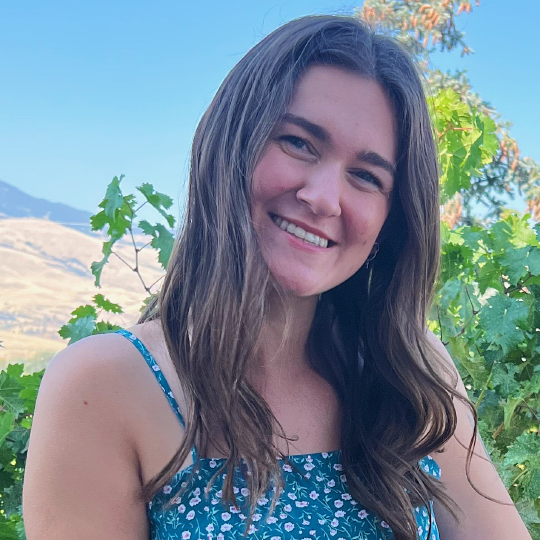 About the author
Lindsay Nichols is from Red Bluff, CA and came to CSUMB as a freshman. Lindsay is a fourth year Business major with a concentration in Agribusiness and is graduating in Spring 2023. Lindsay is involved with a few clubs at the school, including Rotaract, Turning Point USA, the Business Club, and the Agribusiness Club. She is president of both the Agribusiness Club and Turning Point USA. In her free time, Lindsay likes to go to the gym, hike, travel, and spend time with her family and friends. After graduating, she hopes to travel and then start her career in the Agriculture Industry.