Lessons from Martin
Martin Cisneros, class of 2020, shares the story of his ongoing 10-year battle against cancer to inspire others.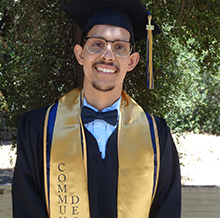 Melissa Callaghan (B.A., Psychology, 2013) is currently a postdoctoral fellow at Harvard University where she works on the Reach Every Reader initiative, which aims to create digital technologies that have scalable impact to assess and teach literacy skills to PreK-3rd graders.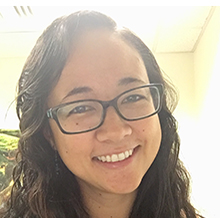 Alex Ibarra (B.A., Cinematic Arts and Technology, 2018) credits his time at CSUMB for helping him mature as an artist and more importantly, as a person. Since graduating from CSUMB, Ibarra spent the last two years in Australia filming his movie, Daniel, the Goodboy.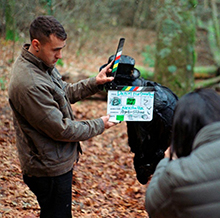 Merlyn Calderon Schultz (B.A., Global Studies, 2001) never imagined she would become a national labor union leader or a foreign diplomat for the United States. CSUMB changed the trajectory of Schultz's life and started her on a journey to experiences and places far from home.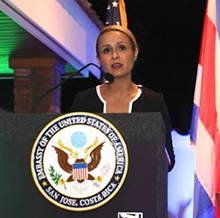 Dr. Katie Vuchkov was once a Biology major at CSUMB; where she enjoyed spending weekends in Big Sur, running the trails of Fort Ord National Monument, and searching for the infamous piano tree. Since receiving her bachelor's degree in 2013, she has gone onto obtain her Doctor of Medicine.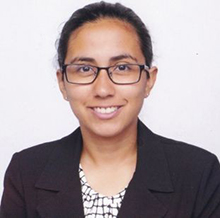 1996- 2000
Founder of Totali Action Sports. Featured in 2016 edition of CSUMB Magazine.
Doug Harris, INTD '98
Focusing on socially conscious films and named a CSU Outstanding Alumni.
Anthony Prado, TMAC '00
Recognized with the Career Firefighter of the Year Award by the Monterey County Fire Chiefs Association.
2001- 2005
Co-founder of the Sox Box- unique athletic socks with 20 percent of all profits benefiting veterans and designated social causes.
Foreign diplomat for the United States
Casey Richards, TAT '02
Sports Emmy Award recipient.
Member of the National Oceanic Atmospheric Administration Corps.
Immigration Law attorney.
Lisa Fortier, HCOM '04
Named NCAA Division I Rookie Coach of the Year.
Founder of Digital Deployment and featured in 2016 edition of CSUMB Magazine.
Zach Krone, TAT '05
Professional auctioneer making the world a better place — one bid at a time.
2006-2010
Owner and chief designer for Stone Fox Swim.
Featured in 2016 edition of CSUMB Magazine for her work with brand strategy, art direction, social media, web design and development.
Michael Leslie, TAT '08
Production assistant for Golden State Warriors.
Gregory Gonzalez, SBS '09
At the forefront of the emerging "precision viticulture" industry with Scheid Vineyards.
Juan Perez, '09
Owner of J&P Organics, a family-run farm in Salinas.
Jane Kim, Science Illustration '10
Includes interviews with Discovery Channel and National Geographic surrounding her work as a Science Illustrator.
2016-2020
Alum writes and directs his first film in Australia after graduating.
2011-2015
President and CEO of Ixia, a globally-traded, public company.
Jonathan Vevoda, SBS '12
At the forefront of the emerging "precision viticulture" industry with Scheid Vineyards.
Researcher at NASA.
Creating opportunities for community, confidence and college through soccer.
Emergency Medicine Resident Physician working on the front lines during COVID-19.
Postdoctoral fellow at Harvard University
Margo Flitcraft, '13 & Lorraine Cardoza, '14
Two CSUMB alumnae who won the 2017 Daytime Emmy for Outstanding Travel and Adventure Program.
Robin Seeyle, MBA '15
Executive Vice President and Chief Administrative Officer of 1st Capital Bank.