Welcome to the Alumni Association!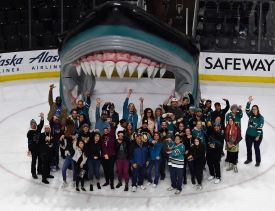 The CSUMB Alumni Association:
Helps you stay connected with other alumni
Remain engaged with CSUMB
Receive tangible benefits
The Alumni Advisory Group and Alumni Relations staff work continuously to add new benefits for alumni.
The Alumni Association is a NO DUES organization. As a graduate of CSUMB you are automatically a member and will receive all updates on events and benefits, so long as you keep your information updated annually.
Complete the Information Update Form to stay in touch and receive new information about the Alumni Association and CSUMB.
For more information or questions, please email the Alumni Relations Office.