Alex Ibarra
Alum writes and directs first his film in Australia after graduating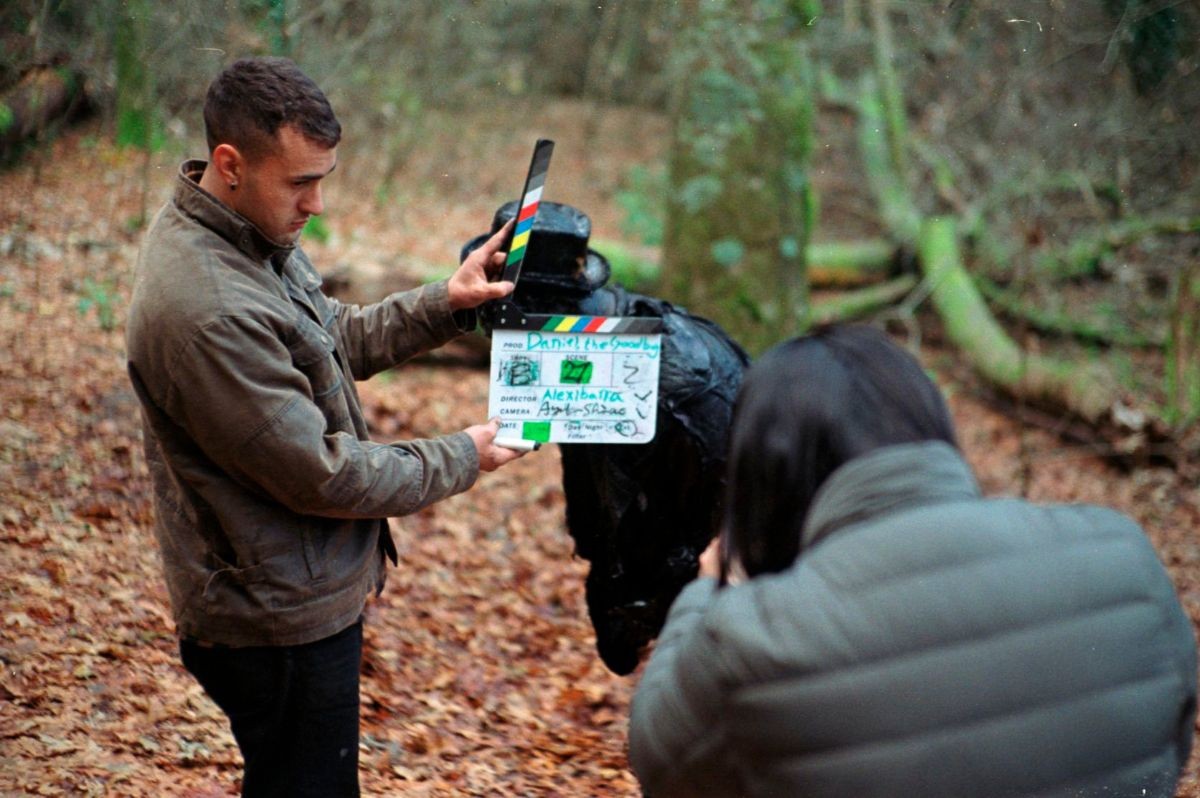 Photo by: Alex Ibarra
Alex Ibarra on set while filming his movie, "Daniel, the Goodboy."
Alex Ibarra, from Turlock, CA, graduated from CSUMB in 2018 with his B.A. in Cinematic Arts and Technology. Ibarra credits his time at CSUMB for helping him mature as an artist and more importantly, as a person. "I had great professors there that were always willing to listen, critique, give feedback, talk and overall, just give support to myself and to all their students. It's just a very supportive environment and one I'm extremely appreciative of," Ibarra declares.
Ibarra has countless memorable memories while attending CSUMB but there are two that he clearly remembers. The first memory he recalls is traveling over eight hours to the deserts of Southern California to an authentic western town to help on a senior thesis capstone. Ibarra remembers, "that night after shooting, everyone was hanging out in the desert, just talking about the day and looking at the starry night. There were a crazy amount of stars out there and I just remember appreciating that, filmmaking and CSUMB brought me out there. It was a cool moment and one of many that I got to enjoy because of CSUMB." The second memory he cherishes is joining a running club his friend, Yuki, started. He and his friends would run and chat in the beautiful Monterey weather and after, they would go to the Dining Commons to eat hamburgers. At the end of the year, the group all signed up for the Big Sur Marathon and participated in the relay race.
Since graduating from CSUMB, Ibarra spent the last two years in Australia filming his movie, Daniel, the Goodboy. Ibarra is the director and writer of the film, which was inspired by a poster he noticed in his grandfather's study. It tells of a Native American legend, in which a Cherokee elder shares with his grandson the story of the two wolves that live inside each of us: one evil wolf, who represents anger, sorrow, regret and other undesirable traits, and another good wolf, which stands for joy, peace, love and other benevolent traits.
Read more about Alex in the Turlock Journal.