YOU can help our students succeed!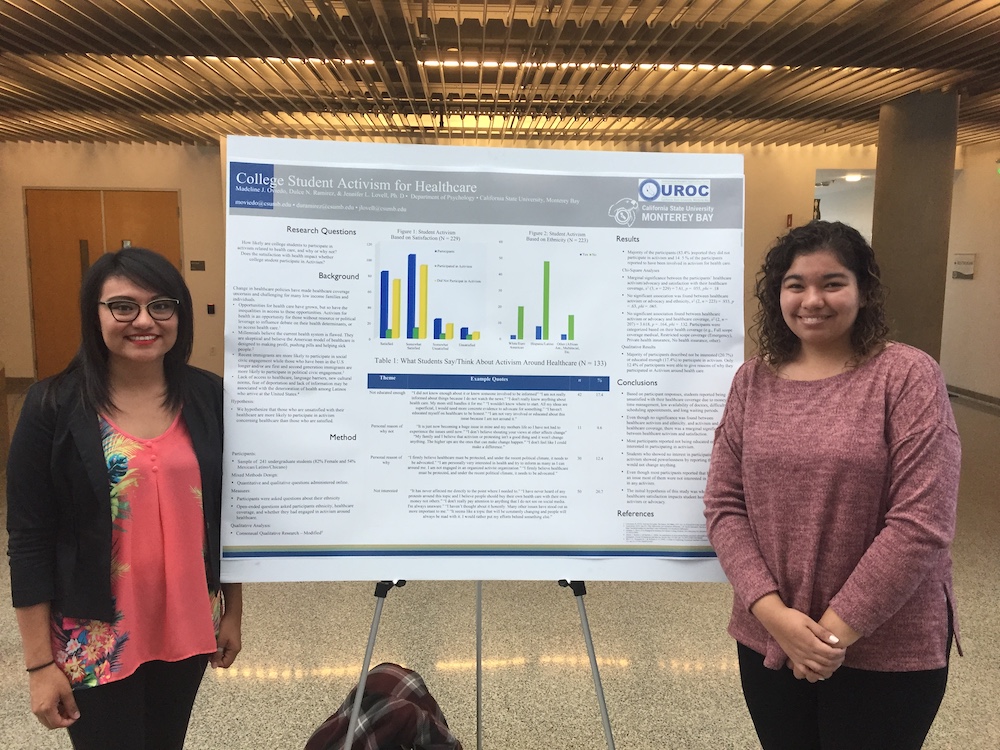 Each year students work along side professors on research projects that are often accepted for presentation at local, regional, and national conferences (e.g., Western Psychological Association, American Psychological Association, and the Association for Psychological Science, to name a few).
The State of California provides a portion of our basic funding, but we rely on private donations to make up the remainder of our budget. Donations from individuals, foundations, and corporations allow us to deliver an accessible, high-quality education to our students.
We are constantly fundraising to offset travel and registration costs and any donation YOU make will greatly help. We are CSUMB, now let's help spread our knowledge and show the rest of the world what it means to be an otter!
Your gifts make the difference. Please consider making a donation to our department now.
Thank you,
The Department of Psychology Students, Staff, and Faculty